The B&D Interview: Jeremy Laster, President, Rancho Mission Viejo
A deep dive into The Ranch and master-plan development with Rancho Mission Viejo president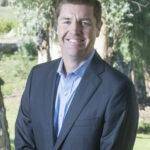 Builder and Developer: Tell us about Rancho Mission Viejo. What elements make the development unique?
Jeremy Laster: Rancho Mission Viejo, also known as The Ranch, is unlike any other master-planned community in the country. While there are many factors that contribute to our overall uniqueness, three of our main differentiators include:
Unique Lifestyle: the thoughtful planning that goes into each of The Ranch's residential villages, parks, pools, clubhouses, sports fields, community farms, schools and retail spaces is designed for the same goal – to encourage and enrich the sense of community. 
RanchLife is our "secret sauce," and brings varied generations and backgrounds together in the best possible way. The Ranch's intergenerational focus nurtures neighborliness among all ages and life stages, utilizing award-winning amenities and thoughtful programming to create a vibrant social life. 
No other planned community in Orange County, California can match Rancho Mission Viejo's rich offering of amenities and family-oriented activities, which include workshops, classes, health and wellness programs, happy hours, 70 resident-led clubs and more. 
This unique programming nourishes a sense of inclusion, togetherness and pride among our residents and delivers a level of community camaraderie and vibrancy that doesn't exist anywhere else in the region.
The Land: incredible vistas of natural terrain and a gorgeous topography give our community character and distinction. 
The Nature Reserve at Rancho Mission Viejo allows residents to enjoy almost 21,000 acres of nature right in their own backyards, including 6,700 acres of protected creeks, canyons and wetlands, woodlands, native grasslands and chaparral. From wildflower walks to breathtaking hikes and volunteering, opportunities abound to get out and enjoy the land. 
Natural terrain has become more prized than ever. Especially since the pandemic, people have discovered a much deeper and authentic connection to the great outdoors and it's this unique connection that's become a top-tier differentiating factor for us. 
An abundance of Amenities: our award-winning amenities create a vibrant social life that is unmatched. From community farms to pools and gathering spaces, we have a huge array of spaces for residents to enjoy, and they are virtually available from day one. Part of our thoughtful planning is recognizing that when residents move in, it is important that these spaces are available for use. 
We're really proud of Ranch Camp at Rienda, our newest destination for residents to celebrate the spirit, heritage and Culture of Care on The Ranch through a collection of recreational amenities and home shopping experiences.
Additionally, our Gavilán 55+ residents on The Ranch enjoy a robust calendar of RanchLife community events, more than 40 resident-led Gavilán clubs, have access to all amenities throughout The Ranch including clubhouses, pools, spas, parks and open-air retreats. "Gavilán-exclusive" amenities and programs also exist and are open only to those who reside in The Ranch's 55+ neighborhoods.
B&D: How does RMV approach master-plan development?
JL: The process to develop Rancho Mission Viejo is managed by "The Ranch Plan," our innovative land-use plan which was unanimously approved by the County of Orange Board of Supervisors in November 2004. 
Encompassing nearly 23,000 acres, The Ranch includes approximately 17,000 acres of permanent open space managed as The Nature Reserve at Rancho Mission Viejo and multiple villages which will consist of up to 14,000 homes, 5 million square feet of commercial development and a vast array of amenities and community services. Rather than plan each village separately, we planned them all out to work together as one larger community from the outset.
Our guiding principle on responsible planning originates from the wisdom of Marguerite "Daisy" O'Neill of the O'Neill/Moiso/Avery Family, "Take care of the land and the land will take care of you." This credo has helped produce some of Southern California's most recognized, timeless and loved communities, including The Ranch.   
B&D: Tell us about the Neighborhood Builder selection process.
JL: We view our Neighborhood Builders as our partners – their success is our success. Since they are the ones building the homes, our relationship with them is very important, and we have long-standing relationships with many of them. We have a responsibility to maximize the value of the land for all of our stakeholders, so our selection process is competitive. 
B&D: What are some of the challenges that go into developing a master-planned community?
JL: The main challenge we deal with is responding to changing market conditions. We take the time to really understand changing demographics and respond accordingly with the right product, community design, lifestyle features and amenities. Developing a community of The Ranch's size requires us to stay nimble and respond to policy changes at the state and local levels. There are also challenges with cost containment, and as we've seen greatly over the last couple of years, getting ahead of supply chain issues. Fortunately, we are in a financial position that allows us to be opportunistic on the timing of our development.
B&D: What does the future of housing development look like to you?
JL: Rancho Mission Viejo is in a terrific position to address the undersupply of homes in Orange County. Tackling affordability with the rising interest rates and inflation will continue to be a challenge but we are always exploring alternative housing types that meet that affordability need – including smaller homes, attached homes and smaller lot sizes. Our community planning considers all of that and continues to provide gathering spaces and a unique lifestyle that meets the needs of residents by responding to their specific needs. Alternative housing types to consider include workforce housing, apartment or rental living and even co-living opportunities.
B&D: What's next for The Ranch?
JL: Traffic and sales on The Ranch for our newest Village of Rienda have been overwhelmingly positive this year. Our Neighborhood Builders have consistently reported strong foot traffic week over week, which has caused us to accelerate our development plans.
Later this year, 514 homes in six new neighborhoods within Rienda will be available. So far, 631 homes have been sold or reserved at Rienda, which opened in April 2022.
Additionally, we are proud to celebrate 10 years since the community of Rancho Mission Viejo came on board with the first Village of Sendero.