Colorado-based KEPHART community :: planning :: architecture is a leader in award-winning architecture and eco-driven innovation.
By Carina Calhoun
It is attention to detail that separates the good from the great. KEPHART :: community :: planning :: architecture understands the importance of even the smallest detail and incorporates the knowledge in every design. Founded in 1974, KEPHART has a positive reputation that has been earned by working with the nation's top residential builders and developers on a variety of product types at numerous price points from highend semi-custom to affordable. Their ingenuity, attention to detail and ability to find solutions quickly creates results that meet client goals and budgets, but most importantly resident needs, which is why Builder and Developer magazine named them our 2012 "Architect of the Year."
In 2012, the architectural firm designed more than 50 communities and over half will start construction or be completed in 2013. Paul Campbell, AIA, principal of KEPHART, said, "The exciting thing about the communities we've designed that have opened this year is that we have really gotten the opportunity to enhance the way people live." He continued, "For example, at Terra Vida, the clubhouse is a lively and colorful space that residents can't get enough of." Terra Vida is a HUD-financed multifamily development in Fort Collins, Colo. The recently completed 240-unit apartment community includes one- and two-bedroom plans, each with its own detached garage. The community also includes a 5,000- square-foot clubhouse with a 1,100-square-foot fitness center and a seven lane junior Olympic swimming pool and spa.
Also opened in 2012, Arvada Station in Arvada, Colo., is a unique community for with many details and features found in high-end custom homes. The plans are forward-thinking and have a distinctive look. Campbell added, "At Arvada Station for Embrey Partners, we took advantage of the challenging topography to craft an exciting multi-tiered amenity area. We also successfully connected the community to the surrounding retail and a future light rail stop creating a dynamic horizontally integrated mixed-use community that promotes a walkable lifestyle."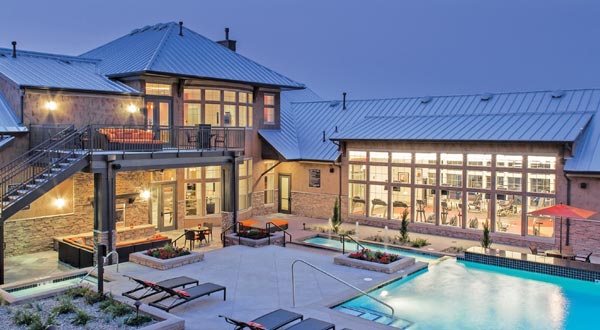 Perhaps one of the most notable communities recently completed is Skye 2905 in Denver, Colo. The urban infill site of contemporary mixed-use, for rent apartments won the Pillars of the Industry Award from the National Multifamily Housing Council for "Best Rental Apartment Community." Also, the community received an Award of Merit from the Pacific Coast Builders Conference Gold Nugget Awards for "Best Multifamily Housing Project."
According to Doug Van Lerberghe, principal of KEPHART, the company's motto has always been, "Everyone deserves a well-designed place to live." Van Lerberghe stated, "We believe that regardless of one's socioeconomic status, housing is one of life's primary necessities. A quality place to call home is essential to how someone feels about themselves and it enhances their lives." Despite the economic downturn, KEPHART maintaned their core values while adjusting to the challenges and remain on the forefront of capturing the essence of thoughtful design. "As architects, it's important to understand the balance between designing a quality home and the economics of building that home."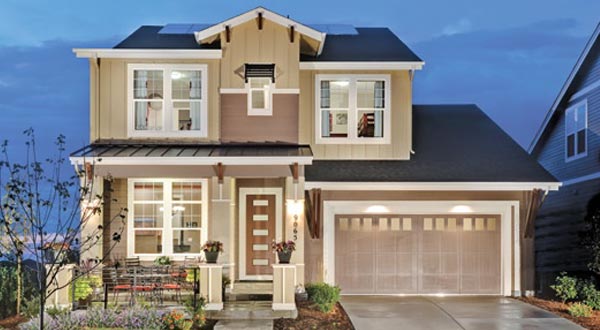 Adjusting to the shift in market trends and conditions was a complex avenue met with creative insights. Van Lerberghe said, "One of the biggest challenges was to anticipate the size of a home. The trend for smaller homes was a natural progression in a tough economy; however, potential buyers still had an expectation of room count and size in mind. The 'market' did not balance with the expectations of home buyers which was tough." According to Van Lerberghe, the inventory of foreclosures and the over building of new homes that had to be discounted resulted in builders having to do something different to attract home buyers. Builders started looking for new, creative designs and started locating their communities in amenity enriched areas. Van Lerberghe added, "This ended up being a boon for us, as builders contacted architects looking for new and unique home designs. This resulted in the creation of ParkSide at RidgeGate."
ParkSide at RidgeGate in Lone Tree, Colo., is the first all-solar community in the Denver Metro area. These 31 single-family homes range from approximately 2,400 to 2,900 square feet with three, two-story homes with two unique elevations, featuring rich architectural details, oversized front porches and courtyards and contemporary floor plans.
When it comes to being on the cutting-edge of innovative design elements, KEPHART is a front-runner in eco-friendly features within their communities — just like ParkSide at RidgeGate. Green design is important to KEPHART and is inseparable from good design, according to John Binder, AIA, principal of KEPHART. Binder explained, "Our clients expect us to be innovative and environmentally conscientious. In turn, the end users — the residents of the buildings we design — benefit by living in an energy-efficient, resource friendly dwelling. We challenge ourselves to develop solutions that promote buildings that are resource efficient and promote a sustainable, healthy lifestyle."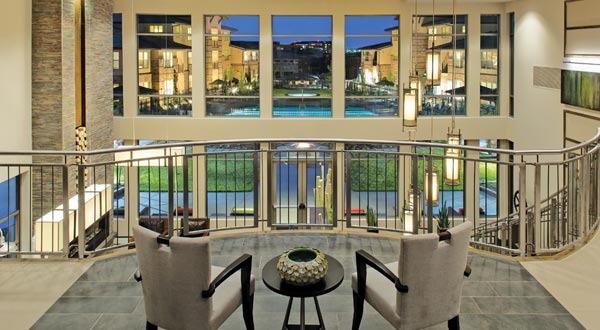 As for the thoughtful method used behind the design process, for KEPHART, it is important to fully understand the basics behind the site and their client's needs. "Before a pencil ever hits a piece of paper or a line is drawn on a computer screen, we take into consideration a variety of factors — the location of the project, construction costs, the price point our client is striving to reach, our client's program and the desires and demographics of the people who will ultimately live there," explained Van Lerberghe. He continued, "From there, we apply our knowledge and expertise and look for inspiration from the project's surroundings to come up with our designs."
"While KEPHART is approaching the 40-year mark of being in business dedicated to housing, our pursuit to innovate, to understand different markets, clients needs and the construction delivery process is ongoing."
Carina Calhoun is the editor at Builder and Developer magazine. She may be contacted at ccalhoun1@penpubinc.com.