The Future for Homebuilding is Now – and It's Transparent
Consumers want full disclosure on every element of their homes. It's all about impact, and it's making sustainable housing the new standard in homebuilding
By MARY COOK
Every business needs to mind-and mine-industry trends if they hope to thrive and prosper. That's why builders, developers, and designers need to follow the food industry's playbook right now. As food companies handle consumer questions about what's in their products and how they're made, labels are getting longer, deeper, and, in truth, far more interesting as they're beefed up (no pun intended) with details and origin stories.
Blame it on consumers' relatively newfound need for transparency. Consumers "also
have broader questions about environmental sustainability (and) seek brands that align with their broader social values," the Food Information Council Foundation noted in its top five food trends for 2019.
Given the sheer number of consumers who are demanding food transparency and traceability, can the construction industry—especially for new homebuilders and multifamily developers—be far behind? After all, Americans, on average, spend 90 percent of their time indoors, where indoor pollutants can be two-to-five times higher than outdoor concentrations, the U.S. Environmental Protection Agency notes.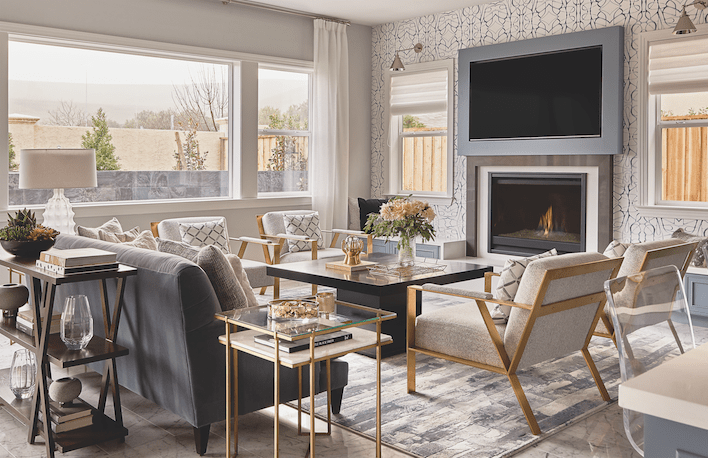 As commercial interior designers for community spaces, amenities, and model home interiors, we're already interfacing with dozens of different green building rating and certification systems—and one thing we are sure of is this: more are sure to follow. We strive to go beyond these requirements and codes—as do the developers, builders, and architects who are our project partners. And for good reason — the systems, features, and furnishings associated with sustainable building carry direct consumer benefits, such as greater comfort, better air quality, lower utility bills, and reduced maintenance costs. They also promote healthier lifestyles and yield more resilient homes that can withstand extreme weather.
In truth, sustainable building is not only here to stay—it's the new standard in home construction, as the National Association of Home Builders noted earlier this year. As of 2018, there were almost 300 percent more LEED-Certified apartments in multifamily buildings than in 2008, RentCafé noted. But that's nothing compared to what we're about to see thanks to changes in the California residential building code under Title 24, which go into effect January 1, 2020.
The new codes cover many energy-related construction matters, such as roofing, windows, insulation, lighting, and HVAC systems. They also mandate homes and multifamily residential buildings up to three stories high must be built with solar rooftop panels. Although the law is specific to California, thanks to the size of the state's economy (the largest in the U.S. and the fifth largest in the world) the number of sustainable homes will increase quickly—and exponentially.
For instance, the U.S. has an estimated 5,000 net-zero energy single-family homes today; California alone could add 100,000 net-zero homes a year to that number based on the average annual new construction in the state, CBS noted earlier this year. And as Millennials become homebuyers, net-zero homes are sure to increase nationally given their sustainable shopping habits. "About 75 percent of Millennials are altering their buying habits with the environment in mind," market researcher Nielson notes.
Of course California is always in the vanguard on anything that has to do with ESG, the environmental, social and governance aspect of an investment, business or building. We just finished three major model home interior projects in San Ramon earlier this year, and everything we did in them—from finishes, fixtures, and furnishings to flooring, textiles, and decorative accessories—had to pass guidelines and restrictions that are more stringent than those we've experienced in any other state.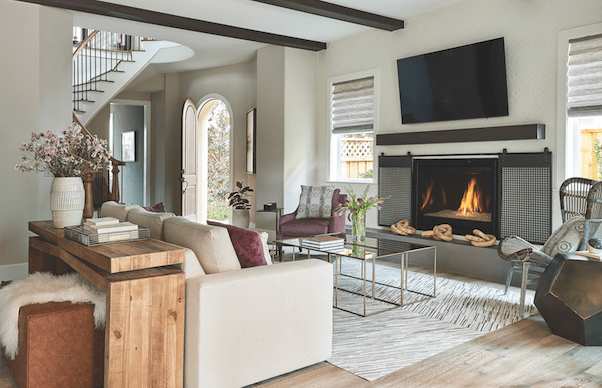 Millennials are so environmentally and socially conscious they'll choose one brand over another if they perceive it has a better reputation based on ESG—the environmental, social, and governance aspects of its maker. That mindset carries over to their housing choices, especially since Millennials are now entering the homebuying market. They're not only older and wiser consumers than previous generations; thanks to their age and resources, they're skipping starter homes to get what they really want— larger, more sustainable properties filled with smart, economical, earth-friendly features that are good for the environment, energy- and resource-efficient.
While Gen Z is just starting to go to college, soon they will enter the workforce and set up their own households. Our research on this cohort shows they are environmentally conscious and demand authenticity and affordability. Like Millennials, Gen Z researches their options online and may be even more stringent about their choices in terms of sustainability.
Given the focus of these two generations, and their sheer numbers, our future as commercial interior designers are clear—literally and metaphorically. And it extends to all of our partners. We must all add the three t's–transparency, traceability, and transcending expectations—to our playbooks. After all, shelter, like food, is a basic need that should embrace excellence and ethics as fully as possible.
Mary Cook is the founder and principal of Mary Cook Associates. She may be reached at www.marycook.com.