The Future of Sales and Marketing in Homebuilding
Trends and tactics to enhance your homebuyers' experience

By Michelle Byrge
The last year has required homebuilders to get creative and adjust to market changes in all aspects of the business, but it's in the efforts of sales and marketing that we've made some of the greatest leaps in connecting with homebuyers. 
While there isn't a "one size fits all" marketing plan or strategy, there is a constant when it comes to seeing results, and that's embracing change, knowing when it's time to pivot and thinking unconventionally during unconventional times. Utilizing these skills is a great way to connect with potential buyers, sell homes and contribute to the success of the company, all the while creating an environment known for growing with the times.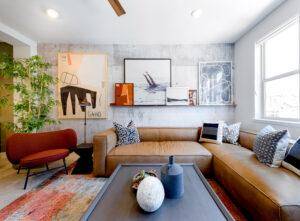 Thoughtfully Approach Community Branding and Messaging
With the marketplace as competitive as it is, there's one major way to stand out amongst other homebuilders and their communities – figure out how to message and brand your community in a way that speaks to the buyer on a personal level. The ultimate goal is for a buyer to feel right away like it is the perfect fit for them. Find ways to clearly define your community's brand and message by focusing on the local lifestyle, location and other aspects that make it truly unique.
For example, Landsea Homes has two new communities in San Juan Capistrano, Calif. called Avelina and Petra. These names signify two different types of swallows, a bird that made the city world famous, and it's also one of the reasons so many people love living in that particular area. The extra thought put into naming a community might just be the reason someone purchases a home there. It's about celebrating the location and lifestyle.
Offer Flexible and Unique Touring Options
Many homebuilders have carried inventory over to this year. That's simply a reality based on the current market conditions. While selling these homes is important, it's almost as important, if not more than to focus on 'how' to sell the homes. We know people are busy, and that's why Landsea Homes will be providing an opportunity for buyers to tour homes at a time that is most convenient for them. Through self-guided tours, buyers can tour homes before and after hours and independently. In doing this, our goal is to make the home buying process easier. We are catering to buyers at their convenience. In 2023, builders will need to continue to evolve and listen to the needs and wants of prospects more than ever.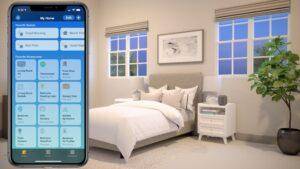 Focus on Unique Selling Points
No one wants to own a home that's just like every other one on the market. When marketing a community or home, focus on unique selling points like an outdoor rooftop space, interesting architecture or state-of-the-art technology features. Narrow in on those unique selling points that make your homes and communities memorable. For example, Landsea Homes often hears that its High Performance Home features are a major selling point. From home automation features to sustainable building practices and energy saving efficiencies, buyers know they are getting something they can't find anywhere else. 
Build an Immersive Experience and Make it Personal
Homebuyers aren't looking to just buy a house, they are looking for their new home – a place to build memories, raise a family, have backyard parties and enhance their lives. It's important for homebuyers to know it isn't just about making a sale, but connecting the right home to the right buyer. And this year there will be special emphasis on providing the expertise and experience prospects that have come to be expected. Landsea Homes is known as an 'experiential builder,' focused on providing unrivaled experiences that make the home buying journey positive and personal. We constantly ask, "how can we provide the best home buying experience possible?" From face to face meetings with sales counselors at the buyer's request to in-person informational sessions for first-time homebuyers navigating the mortgage process or providing up-to-date consistent construction updates, prospects will appreciate a builder who goes above and beyond to not only meet but anticipate their needs. 
Michelle Byrge is Vice President of Corporate Marketing for Landsea Homes.