The Great Built-for-Rent Pivot
Demand is growing for single-families to rent.
By Brad Hunter
A new type of homebuilding business has emerged. It's growing fast, gaining a great deal of attention. More than that, it is a niche that is allowing builders a way to reduce market risk and generate profits more quickly.
Builders and developers of all sizes are increasingly pivoting to the build-for-rent single-family business (BFR), or are at least getting a taste of it. In this business model, instead of building homes, marketing them for sale, and selling units individually, offering color selections and options, and then closing them one by one, builders now have another option. They can build the homes as a fee-builder, on behalf of an investor/operator who plans to rent the homes.
These rental single-family homes are in great demand, and large well-funded firms are lining up to try to satisfy this demand. So far, the increase in BFR production and leasing has continued to lag far behind the demand. Billions of dollars are being dedicated toward increasing this production, but there is a bottleneck: these firms are struggling to find enough builders and enough land to meet the tremendous level of demand.
Hunter Housing Economics has generated a forecast that shows that production is currently at half of the level of demand. So, there is plenty of demand. If we don't hit 180,000 units a year within five years it will be because not enough builders and not enough land parcels could be put into production mode.
Who Are the Single-Family Renters?
During the past ten or more years since the end of the bubble crash, the large national homebuilders have focused heavily on the move-up segment of demand. Although D.R. Horton formed its Express Homes subsidiary and two or three other builders offered some entry-level product, there has been a growing shortfall of new housing that is affordable to young families.
Millennials have started having children, and they are now flocking to the suburbs. Many of them lack the money for a downpayment, or have yet to develop incomes that are sufficient to buy a new home, but they still want to live in a single-family home in the suburbs. They need a yard for the kids to play in, and they want to live in an environment where parks are nearby, and where there are other kids in the neighborhood. Simply put: many of them have "aged out" of apartments.
But it's not all about the lack of affordability. Many people simply prefer to rent, for the flexibility it offers them, and for the freedom to just notify the landlord when something breaks.
In addition to young families, demand for built-for-rent comes from empty nesters and retirees. In fact, some companies are targeting BFR developments toward those groups specifically.
Advantages to Builders
Builders large and small can gain important advantages by building for the "BFR companies."
They can determine before they start building a subdivision exactly what the selling price of the homes will be, and the pace at which they will sell, close and get paid. They do not have to have a sales team, nor spend any money advertising or marketing the homes at all. No brokerage commissions or broker events, and (sometimes) no models.
It allows for an evenflow type of production, in which your subcontractors can execute according to your specifications for every house in the community. There are a certain limited number of floorplans, and they all have the exact same finishes and specs. No upgrades or color-outs.
A builder faces much lower liability. Builders typically have less to worry about when it comes to warranty claims and lawsuits. Also, the standardization (or, just the absence of customization) of the homes being built presents fewer chances for costly mistakes or complaints.
At Hunter Housing Economics, site-specific market studies are done for builders, developers, and their financial partners, and these days close to 80% of our study work is related to built-for-rent. From the vantage point of our research, we can see the ramp-up taking place in markets all around the country. This is a fascinating part of the homebuilding business, and it is going to grow rapidly over the next five years.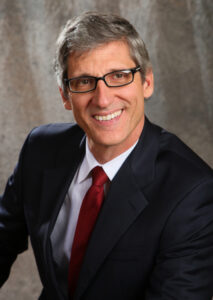 Brad Hunter is the President of Hunter Housing Economics. He can be reached at brad@hunterhe.com.