The House That She Built Inspires a New Generation of Trades
The children's book is inspired by the team of real women who came together from across the U.S. to build one-of-a-kind home The House That She Built.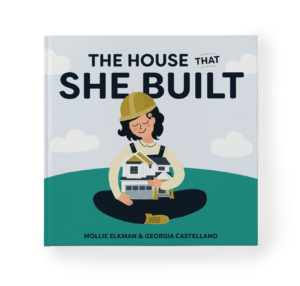 By Mollie Elkman 
Sometimes sales and marketing are not enough. As someone who works in sales and marketing, that's a hard thing to admit. However, the problem that needs to be solved right now is bigger than our individual companies, products and services. 
As an industry, we can't market and sell new homes if we don't have enough people to build them. The skilled labor shortage is not just a housing crisis; it's an economic crisis that affects every person in this country. The long-term, sustainable solution has to come from within our industry. 
If you are reading this, you have the ability to be part of the solution with very little effort needed. This is it. SHARE YOUR STORY. 
We have to share the successes of people in the trades. It's up to us to create the narrative around what it means to work with your hands and master a skill. We all know that careers in housing and construction are noble, in demand and provide so much opportunity for workers and their families. Let's make sure the rest of the world knows it, too. 
The natural place to start is with the most underrepresented community of people within our industry; women. 
The story of The House That She Built (THTSB) is not mine. It's the story of a very special home brought to life by the Utah Professional Women in Building Council. Over 100 women from around the country joined together to share their individual stories, contribute their unique skills and collectively build a new home, elevating women in the industry every step of the way. These real women are so powerful and inspiring, and theirs is a story that needs to be shared. 
With THTSB, that's exactly what we're doing. This children's book aims to help bridge the gap of the skilled labor shortage by educating and exposing children, particularly young girls, to construction-related careers and elevating women in the industry. 
Young readers learn about 18 different and inspiring STEAM (science, technology, engineering, arts and math) and construction careers through the tradeswomen in the book. The intent is for every child to see someone they identify with throughout the story. 
"As a little girl, I never dreamed I'd grow up to become a general contractor and love it so much," said Kristi Allen, Owner & General Contractor of Woodcastle Homes and the 2020 President of the Utah Professional Women in Building Council. "This book allows girls and boys to learn more about the amazing careers available in construction, and picture themselves doing those jobs. I read the book to my daughter and her classmates. They loved learning about the many different people that work to build a home. The illustrations are beautiful and the book is educational and engaging. It's been so special to see the story of our real project continue on."
Published by BuilderBooks, the publishing arm of the National Association of Home Builders (NAHB), with the support of 84 Lumber and Andersen Windows and Doors, the book's proceeds support skilled workforce development and diversity, equity and inclusion initiatives in the construction industry. 
Activities and programs have already launched in cities across the country that bring together young girls and women in the trades, creating a great opportunity for the tradeswomen to share their own unique story. 
There are so many ways to help children realize that working with their hands is challenging and fun. Whether it's designing and building a birdhouse, or constructing a home out of gingerbread, they are excited to see the variety of skills and careers that they learn with each stage of the project. 
"The world needs to know why our industry is so special and your story is part of that."
According to the NAHB, THTSB is only the beginning of inspiring diversity and inclusion for future generations of the skilled workforce for the housing industry. This is important given that less than three percent of the on-site workforce in housing are currently women.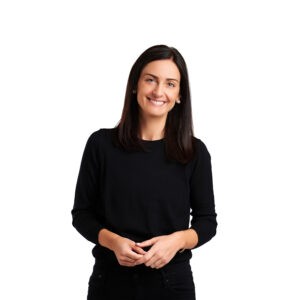 "It's so great to see a book that highlights the building trades and is inspired by real women. We must showcase gender equity at a young age. This is a story to cherish and share," said Lakisha Ann Woods, EVP/CEO of the American Institute of Architects.
You don't need to write a book to share your story. Share it through social media, talking at a school. The world needs to know why our industry is so special and your story is part of that. 
Mollie Elkman is owner and president of Group Two, a full-service marketing partner for home builders based in Philadelphia. She may be reached at melkman@grouptwo.com.