The Providence Group Provides Quality Living
Ruth's Farm by Atlanta-based homebuilder, The Providence Group of Georgia LLC, is committed to creating luxury-style homes with low maintenance living
With a long history in the Atlanta metro homebuilding industry, The Providence Group provides unique communities featuring the highest quality of finishes and lifestyle options at an affordable price in Georgia's most sought-after neighborhoods. The company is considered the leading lifestyle homebuilder in Atlanta offering a variety of home styles that appeal to every homebuyer including single family homes, townhomes, and mid-rise condominiums.
The Providence Group is led by the father-son team of Pete and Warren Jolly, both Atlanta natives, who earned a reputation for excellence with the success of Jolly Development, one of the city's premier land development firms. Now, they share their combined 50 years of experience building thousands of homes directly with homebuyers at The Providence Group.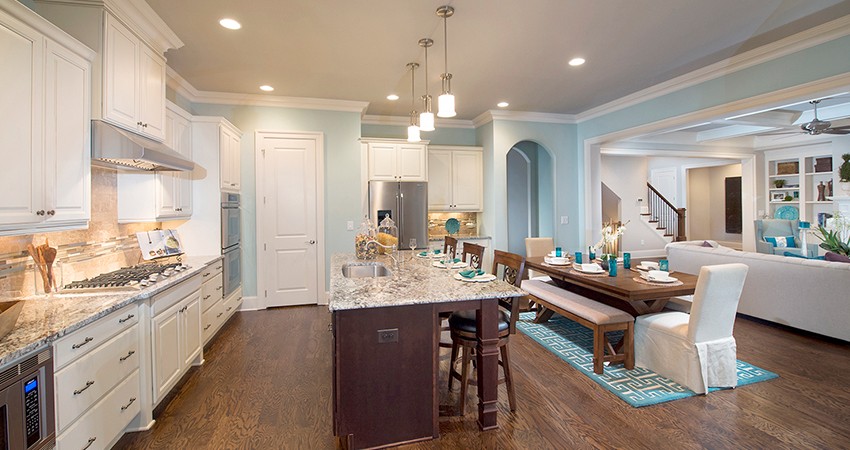 One of the homebuilder's most prevalent communities, Ruth's Farm located in Alpharetta, Ga., was originally developed in mid-2014 with model homes opening in September 2014. Construction on the community is on-going with 28 homes currently occupied and 21 home sites remaining. The community is small in comparison to some of the 100-plus size communities seen throughout the nation. Ruth's Farm values a low maintenance lifestyle with the comfort of a true community living where one could realistically know each of their neighbors.
The single-family home designs at Ruth's Farm offer three car garages, four to six bedrooms, and range from 3,400 to 5,300 square feet starting in the mid-$600s. Homebuyers can select from many desirable layouts including Owner's Suites on the main level, guest bedrooms on the main level, keeping rooms, third level retreats, media rooms, sunrooms, covered back porches, and basement home sites. These new incentives easily allow homebuyers to personalize their new home at the 5,000-square-foot Design Center to truly make it their own.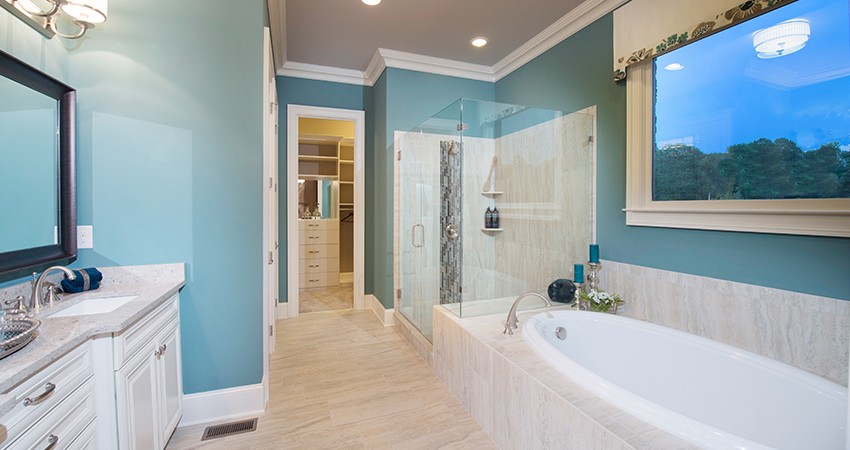 To create an authentic approach to design detail, Kelly Fink, vice president of marketing and online sales of The Providence Group, stated, "We work closely with several key architects to design homes for our communities that match our homebuyers' needs and new trends. We have long-standing relationships with our vendors and contractors. We also have a VP of Strategy and Product Development who oversees our relationships and product design with all of our architects."
The homebuilder is committed to delivering what homeowners want out of a home for their lifestyle needs. Some of these features include: site-finished hardwood floors in the foyer, kitchen, dining room, family room, powder room, and second floor hallway; crown molding on the main level; metal balusters with stained oak handrails and stained oak treads; shaker-style paneling in the dining room; 10-foot ceilings on the main level; wood burning fireplace with gas starter or direct vent fireplace with granite surround and wood mantle per plan; granite countertops and separate soaking tubs and showers in the master bathrooms; and gourmet kitchens with granite countertops, decorative tile backsplash, and stainless steel appliances including dishwashers, double ovens, and built-in microwaves.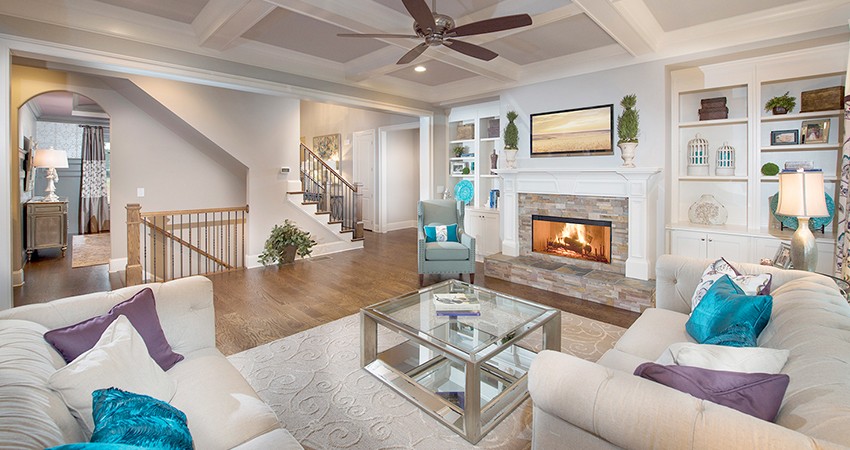 Fink stated, "Homebuyers have provided us feedback on our home designs and features, allowing us to have good insight into home designs that home buyers might be more attracted to in future communities."
The target buyers for Ruth's Farm are executive and upscale homebuyers who want impressive space for entertaining and family time, as well as those who want a home that offers privacy. "Many of our homebuyers are growing families—those with school age or college age children, as well as extended families. Many of our buyers are eager to stay within or move into this elite school district," said Fink. She added, "There is so much demand for new construction in this area that we feel Ruth's Farm filled a void when it was started
in 2014."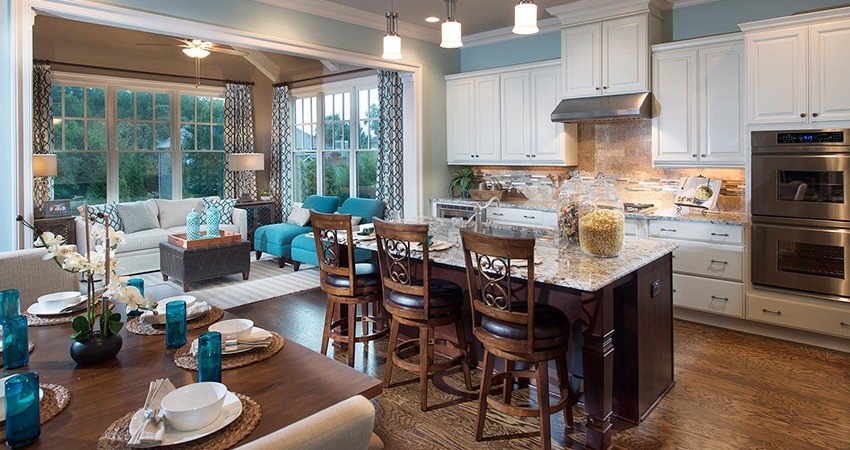 Taking careful consideration to production homebuilding with a custom-style approach, this environment has been very appealing to home buyers who want a new home, but don't want to live in a large community with resort-style amenities. Fink goes on to describe, "It also stands out because we offer a wide variety of exterior elevations and home designs to create a beautiful streetscape—the homes don't all look alike and home buyers appreciate the diversity in design options."
Not only do the homes at Ruth's Farm incorporate luxury-style design detail, the homes also feature eco-friendly elements to help reduce environmental impact from new home construction. Fink explained, "These homes have a variety of standard energy saving features including energy efficient 75-gallon gas water heaters, SEER 13 high efficiency dual system HVAC, and 80 percent AFUE gas furnaces, programmable thermostats, R-30 blown fiberglass, radiant barrier and house wrap for superior wind and weather resistance."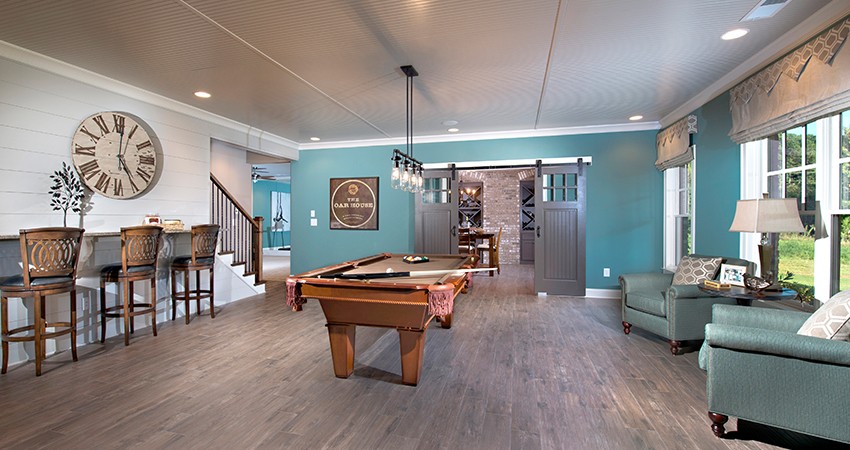 As for The Providence Group, the company currently has more than 20 communities in different phases of construction or on schedule to open in 2015 and early 2016. Bellmoore Park, a master-planned community in Johns Creek that spans over 224 acres and offers more than 600 luxury homes, is an excellent example of current on-going projects. The homebuilder also has a gated community just minutes from Ruth's Farm, The Reserve at Providence, which features one-acre home sites with custom home designs priced from $1 million. Fink stated, "We don't show any signs of slowing down based on where we are at right now."
The builder, known for being a customer-centered, believes that a home built by craftsmen with thoughtful attention to detail is worth so much more than settling for a production-built house.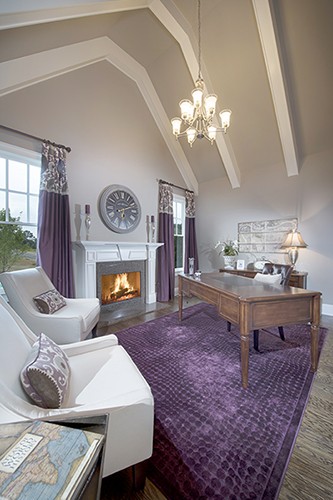 The customer-focused philosophy comes to life in this beautiful neighborhood that homeowners seek to call home. The community provides well-designed living that reflects the area's natural beauty and enhances the ease of life. Ruth's Farm is warm, open, and inviting, offering homeowners a complete lifestyle experience.
Green Features: standard energy-efficient features include gas water heaters, SEER 13 high efficiency dual system HVAC, 80 percent AFUE gas furnaces, programmable thermostats, R-30 blown fiberglass, radiant barrier and house wrap for superior wind and weather resistance
Carina Calhoun is the Editor-at-Large for Builder and Developer magazine. She may be reached at ccarina@penpubinc.com.