The Starting Bell Has Rung to Buy Land
With few to no finished lots to buy, a multifaceted approach is needed to resolve the shortage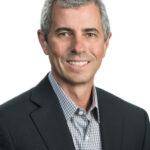 By Greg Vogel
Although efforts to acquire finished lots have begun in every market across the country, the reality is that there are few to no finished lots to buy. This scarcity stems from several factors.
Strict land use regulations: Many cities and towns impose zoning regulations that limit developable land and likely have environmental standards, building codes and local or state requirements.

Lack of infrastructure: Many areas lack the roads, water, sewer lines and sewer plant capacity crucial for development.
High cost of land and improvements: The price of land has not fallen enough to meet the hurdle of return expectations, and horizontal improvement costs remain stubbornly high. This results in failure to meet an acceptable gross margin (18-22%) or hurdle the internal rate of return (IRR) (18-22%).
Labor shortages: Lack of a sufficient workforce can slow construction of new developments and increase the costs of the carry – The average time to physically develop a typical subdivision has expanded from 6-9 months to 9-12 months. Cycle time is a drag on IRR.
Need for ramp-up time: Projects and transactions that were put on hold or canceled during the June '22 – January '23 rising rates, will take time to get back on track.
As a result, developers and homebuilders will pay more for shovel-ready and near-entitled land. Many large master-planned communities (MPC) developers are taking more market share as the land has base entitlements and master infrastructure. At the same time, MPC developers generally stick with their performing roster of builders. Builders generally have an informal right to future lots if they perform and pay the market value, making it challenging for new builders to enter existing projects.  
A multifaceted approach is needed to resolve the finished lot shortage. Available strategies include:
Induce local governments to relax zoning regulations and expedite approval processes. Movements are now afoot to achieve this end. YIMBYism and maintaining or gaining affordability have a strong link. Many cities are allowing smaller lot products and encouraging attached products like townhomes, row homes and other forms of density.  These products range from 6-12 units per acre and can bring down per unit land cost and overall infrastructure costs. Another solution involves density transfers, which allows clustering homes where land use plans require low density. If 40 acres had allowance for 120 units, cluster 6 dwelling units per acre on 20 acres. This requires less infrastructure, and the 20 acres could add value as open space or dedication for other public uses. 

There is a need and an opportunity for more land development companies to be formed.  Since the GFC there was a dramatic drop in the number of land developers, and most did not return. Further consolidation is likely as private homebuilders face pressure from local and regional banks cutting project financing and lines of credit. This lack of traditional bank debt will lead to a private markets funding boom. Private capital market funds could lead to some homebuilders taking an opportunity to develop and entitle land for other third-party builders. This could offset overheads across more revenue and reduce their own self-consumed lot cost basis. 

Encourage public and private investments in infrastructure, including agreements to reimburse payments for new infrastructure and the upsizing of capacities. Obtaining financing through special districts like CFDs and MUDs can mean the difference of a project being feasible or not. New forms of public private partnerships are also needed to handle larger infrastructure shortages. 

Pioneer new cost saving methods. Few have arisen so far, but there are some in sight. For example, innovations in government approvals that shorten the approval process will cut development costs. 

Spur collaboration between developers, local governments, and community economic development organizations. By working together, these groups can help identify opportunities for new development and streamline handling challenges.
In particular, excessive regulations can dramatically affect the expense and timing of development. They breed higher costs and can reduce the availability and density of land, particularly in cities and states where urban growth and service areas limit development. Progress in such cases has been challenging and occurs at a glacial pace.  
Greg Vogel is CEO of Land Advisors Organization, the nation's largest land brokerage firm specializing in providing deep market insights to landowners and purchasers for the most comprehensive and effective evaluation of land in markets across the country. He can be reached at GVogel@landadvisors.com.