Three Ways California Can Make It Easier for Homebuilders to Create More Housing
How elected leaders can address the need for more housing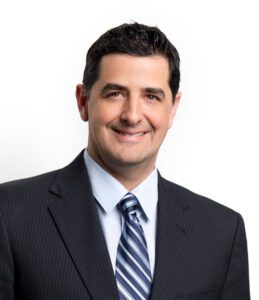 By Jeff Montejano
It's no secret that California's critically low supply of housing has worsened to the point that the state has become mired in a full-fledged housing crisis. As home prices have skyrocketed, inventory remains at perilously low levels. Although there is no single answer to fixing the state's housing crisis, several critical changes need to occur when it comes to how our elected leaders address the need for more housing.
To start, there must be a concerted effort by Governor Newsom and the state legislature to mend – not end – the California Environmental Quality Act (CEQA). Signed into law over fifty years ago, CEQA was originally intended to ensure that environmental protections were instituted with new development projects like infrastructure and housing. Over the decades, CEQA has evolved from a tool into a trap, entangling numerous types of new housing proposals throughout the state. 
CEQA abuse made national headlines last year when a court temporarily imposed an enrollment freeze at the University of California, Berkeley, after a group of NIMBY activists attempted to use the law as part of a concerted effort to stop the construction of new student housing. The order would have effectively prevented the enrollment of nearly 3,000 new students who had worked tirelessly to gain admittance to one of the nation's premier public universities.
In response to the public outcry, legislation overriding the court's order was swiftly passed by the California Legislature and signed into law by Governor Newsom. While this is certainly a positive step, for decades, homebuilders have been the target of frivolous CEQA lawsuits aimed at stopping the construction of new housing. Despite proclamations from both sides of the aisle, we have yet to see any meaningful changes to CEQA, making it essential that Governor Newsom bring all sides together and insist upon consensus reform. 
Sacramento must also rethink the state's Vehicle Miles Traveled (VMT) regulations. VMT's onerous mandates are rooted in a misguided philosophy that California's greenhouse gas emission goals can be met by forcing people out of their cars by compelling the construction of more expensive, high-density housing close to traditional job centers and public transit. 
Among VMT's most glaring flaws is its failure to adapt to the rapid evolution occurring in traditional downtowns and job centers, a change brought about by the massive shift to remote working. A recent survey from the highly respected McKinsey & Company found that a staggering 58% of Americans now have the option to work from home for all or part of the week, with the vast majority choosing to work remotely.
Because VMT regulations effectively impose a fee primarily on new home construction occurring outside densely populated areas, homebuilders are now forced to comply with outdated and financially unrealistic mandates. The state needs to hit pause and work with private and public sector stakeholders to ensure that VMT's requirements reflect California's new economic and social realities.
Finally, the state legislature needs to abstain from introducing legislation that creates additional obstacles to the construction of new housing. A recent example of this is Senate Bill 12 (McGuire), which would effectively eliminate the ability to construct new housing across large swaths of developable land throughout California.
Among its many problematic requirements, SB 12 prohibits cities and counties from approving new housing developments unless they were determined to be adequately protected from wildfires under a myriad of onerous regulations set forth by various state agencies. SB 12 ignores the fact that due to the state's rigorous building requirements and the meticulous design that goes into master-planned communities, California homebuilders have been at the forefront in protecting new homes against wildfires.
As an alternative, the California homebuilding industry placed its support behind Assembly Bill 2705 (Quirk-Silva, Ochoa Bogh). AB 2705 is a well-thought-out proposal that allows responsible building to continue while also adding to California's already robust building codes by further strengthening wildfire protection requirements for future master-planned communities
If increasing California's housing supply is truly a priority, homebuilders must be allowed to operate in a regulatory and political environment where new construction can occur. Just as state leaders have contributed to the housing crisis, they play a vital role in solving it.
Jeff Montejano serves as CEO of the Building Industry Association of Southern California.