Tips for Incorporating Greenery, Pantone's Color of the Year, Into Your Next Project
The folks at Pantone are on to something, selecting Greenery: the fresh and vibrant yellow-based color as a hue to emulate in 2017. Channeling green tones found in nature, Pantone describes the 2017 Color of the Year as a lively shade "that evokes the first days of spring when nature's greens revive, restore, and renew." Greenery offers an energetic alternative to a neutral palette while remaining grounded as an earth-inspired basic.
"Greenery is a life-giving color," says Interior designer Bhavana Bhimavarapu of Martha O'Hara Interiors. "My first reaction was that the color is bright, zesty, and fun." At Martha O'Hara Interiors, Greenery is an easy color to work with because "It's extremely versatile," and can be incorporated into any project. Here's how: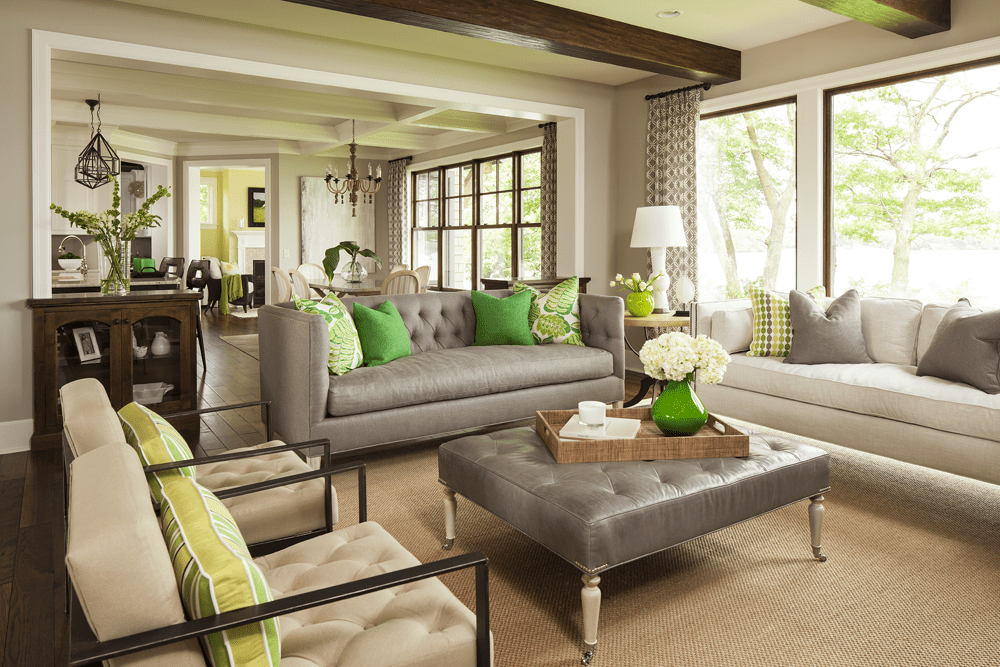 TIP #1: Use Greenery as a Bold Accent Color
After a year of muted palettes and neutral color combinations (don't get us wrong, we loved the blush-inspired 2016 Color of the Year Rose Quartz), Greenery offers a color statement that's refreshing and bold. You can use Greenery in pillows and accessories, or "you can anchor the room with a rug that has just enough Greenery-coloring for it to stand out by itself," explains Bhavana.
TIP #2: Mimic Nature and Mix Green Hues for Interest
Just like in nature, Greenery should be paired with other tone-on-tone colors to enrich your project's overall palette. "I love the tonal quality of Greenery; and its yellow undertones offer a springboard into other variations of green shades, including chartreuse," says Bhavana. She recommends not just mixing tones but also mixing textures to create visual interest and depth. "Using small patterns with impactful textures, like velvet, are two combinations that pair nicely."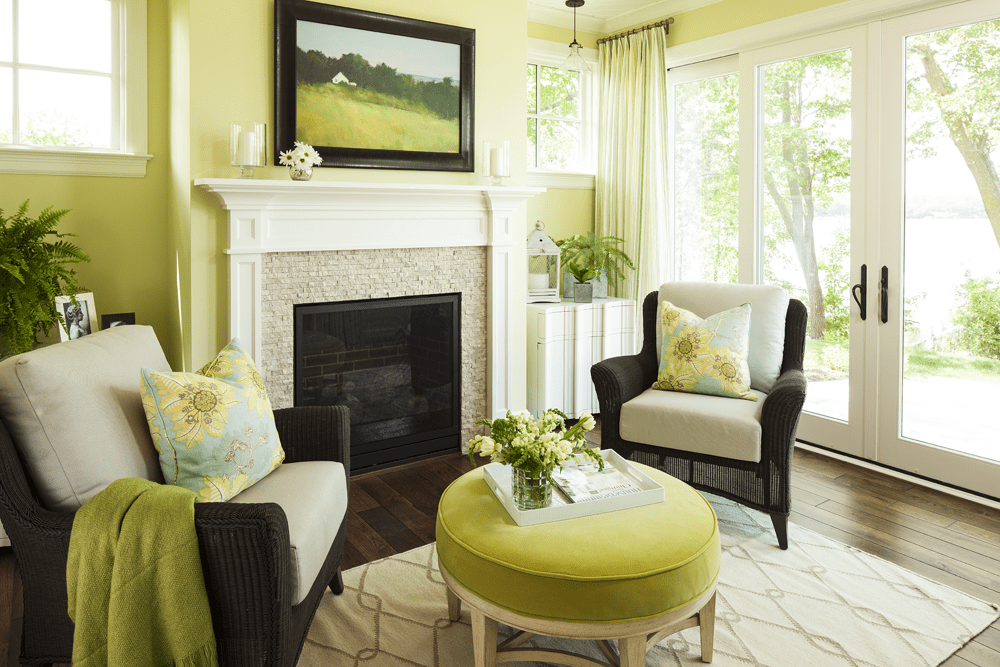 TIP #3: When in doubt, Use Actual Greenery
Aside from wallcoverings, furnishings and fabrics, you can incorporate Pantone's Color of the Year by simply adding…you guessed it…greenery. Big leafy plants, like fiddle figs, palms, and boxwood, are every designer's go-to right now, though not every plant needs to add height. "Sometimes all you need is one small element to bring the space to life."


Contributed by Martha O'Hara Interiors, a Minneapolis, Minnesota and Austin, Texas- based interior design firm that specializes in connecting life and style from coast to coast.
Photo Credits: Troy Thies Photography , header image by Gaffer Photography