Toll Brothers, the luxury homebuilder that encompasses quality and integrity to create dream homes with personalized style and taste.
Toll Brothers isn't your average homebuilder. They are the homebuilder that takes their homes above code standard by focusing on high-quality, value and service.
Toll Brothers is a company based out of Horsham, PA that started in 1967 and became a public homebuilder in 1986. Today, they are one of the most recognized homebuilders in the U.S. and operate in 19 different states, mostly in the Northeast and Mid-Atlantic regions.
Toll Brothers builds an array of luxury residential single-family detached, attached home, master planned resort-style golf, and urban low-, mid- and high-rise communities, principally on land it develops and improves. Toll Brothers builds with elegance and poise, providing homebuyers with the best they can find on the market, the company is outperforming its peers and selling in a strong market.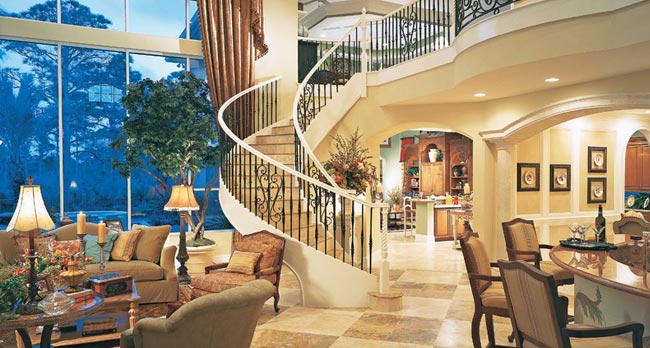 Not only do Toll Brothers work hard to use the best quality products and engineers to make their homes unique and comfortable for their homebuyers, their homes and communities help reduce energy consumption. Environmentally sensitive planning is an essential measure of producing each Toll Brothers community. They build with green features to preserve the environment, save home buyers money and improve their quality of life.
Future plans include Marvin at the heart of Charlotte, NC. Preserve at Marvin features luxurious homes on wooded home sites with 30 acres of additional, preserved open space available to its residents. The new professionally adorned 4,300 square-foot Raleigh II model home includes a gourmet kitchen, first-floor master bedroom, large screened-in porch, extended family room and a built- in, outdoor fire-pit. The theme focuses on the harmonious colors of warm and cool tones throughout each home creating an inviting atmosphere for homebuyers.
For exceeding above the rest and pushing the bar of high standard of living, Toll Brothers have won several deserving awards. These include the three most coveted awards in the homebuilding industry: America's Best Builder, National Builder of the Year and National Housing Quality Award.
Toll Brothers pride themselves on being keen on detail and meticulously crafting each aspect of every housing project from start to finish. It is not just a house being built, but a home for memories not forgotten.