Top Builder of Communities Preferred by Maturing Adults to Celebrate Milestone
This February, Epcon Communities Franchising, Inc. (Epcon), a preeminent real estate builder of single-story homes and residential communities popular with active, mature home buyers, will celebrate 30 years in home building, including 20 years as a franchise operation.
The company develops communities of ranch-style homes for customers who are looking to enjoy life and purchase a quality built home without being burdened with the upkeep and regular maintenance chores a home typically requires.
Epcon is the 38th-largest home builder in the U.S. (Builder Magazine, May 2015) and the 19th-largest privately owned homebuilding company in the country. Epcon is also the only homebuilding franchise company dedicated to building 2-bedroom, ranch-style low maintenance communities.
"The demand for homes among this segment of the population has never been greater, and we have a 30-year track record of meeting and exceeding the needs of these homebuyers," says Epcon co-founder Ed Bacome.
Bacome and fellow co-founder Phil Fankhauser started the company in 1986 with a single condominium community, and to-date the company and its Franchise Builders have completed over 28,000 homes in 345 communities across 28 states, including 50 Communities in the Columbus, Ohio, area alone.
"As we grew, it made sense to shift to a franchise operation to meet the rising demand for active adult housing."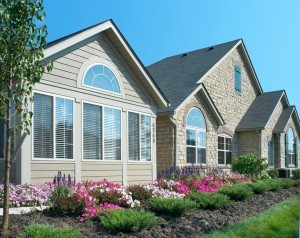 Early Franchisees Look Back
Craig Crossley, who owns Crosstowne Properties, LTD, in Springfield, Ohio, was one of the earliest franchisees, and was working with Epcon as a banker before it diversified into becoming a leading franchise company.
"Looking back over the past 20 years, I've experienced both the best and worst of times in the housing market," Crossley stated. "Between 1996 and 2008 the real estate market was hot. We were on a roll and Epcon was a perfect fit for the growing marketplace of Baby Boomer buyers. During that time we built and sold more than 500 condominiums as an Epcon Franchise Builder. Life was good."
But then came the 2008 recession.
"The next few years were painful, and bankers that were once our friends turned against us. We knew that times would change one day, but not when."
His optimism and stamina has paid off.
"Today we're back building and selling units, but without using bankers – I vowed to never use them again-or only sparingly- and so far we've succeeded, both in terms of cash as well as investor capital," he says.
"Early on, an Epcon staff member told me we'll give you the recipe to bake the cake, and if you to follow the recipe you'll be fine.'"
He did. And now that Epcon has pioneered detached courtyard homes – he says he's as enthusiastic as he was 20 years ago to build and sell again.
"Thanks to the new Courtyard Homes, 2015 was a good year for us. All of our communities still look great, with mature landscaping, and lush trees and bushes. They have all been well maintained with functional condominium budgets, and their resale values have been maintained above prices in their markets."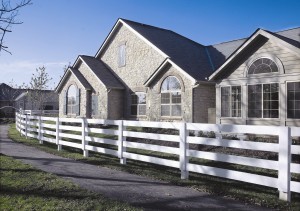 Franchise owner Sherri Meyer, of the Graystone Group, LLC, in Indianapolis, was the second franchisee and has been with Epcon since it began offering franchises 20 years ago.
"As the second franchisee, I have seen many changes and a tremendous amount of growth," she says. "I've built several communities and have had many homeowners buy in one community and then buy a new home in another of our communities."
She became involved with Epcon through an article profiling the company in a building industry magazine in the late 1980's. Because the company's yearly conventions were rotated to different parts of the country, she says she enjoyed seeing new areas and what other franchisees were developing.
"Epcon is on the cutting edge of communities popular with empty nesters. They provide support, training, and much more – the full package for prospective franchise home builders."
Roger Glover of Cornerstone Homes in Richmond, Virginia, became a franchise owner 19 years ago.
"Working with Epcon has always been a rewarding experience. However, personally, getting to know many of the homeowners and seeing firsthand how making this life change has greatly improved their lives is the most rewarding for me."
"Epcon continues to anticipate the needs of the market," Glover adds. They are committed to providing excellent market research, new marketing tools/strategies, and quality new homes designed specifically to appeal to today's home buyer."
For more information, visit EpconFranchising.com.