How to Transform Your Outdoor Space Into A Personal Outdoor Living Retreat
Three simple steps to help your backyard become your favorite space
by Scott Harris
According to the Environmental Protection Agency (EPA), the average American spends 93 percent of their life indoors. Eighty seven percent of their life is inside buildings, and another six percent of their life is inside automobiles. This only leaves seven percent of their entire life to live in and enjoy the great outdoors!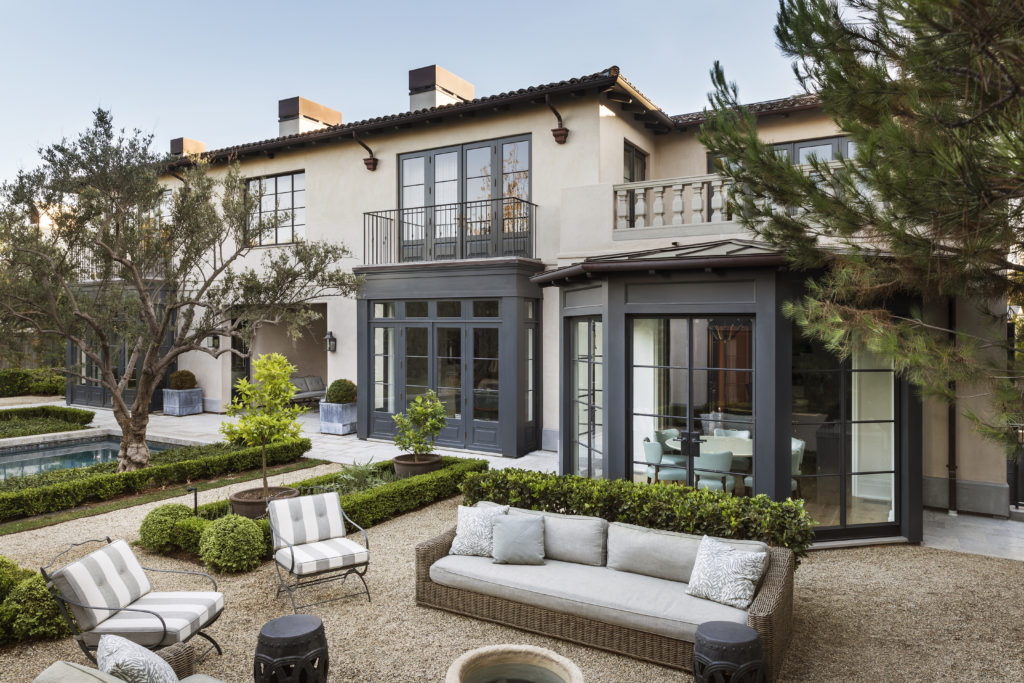 An even smaller amount of the seven percent is spent in an outdoor, residential living space. The question is, "How do we increase that percentage to live a more healthy and balanced life?" Have you ever stood peering through your sliding glass door at home, sipping on your favorite warm drink in hand, and pondering the possibilities of your outdoor space? What if you wanted to get your hands dirty a little, and had loftier notions of making it "green" to boot? Have you found that waiting for the answers to come through divine intervention can be challenging enough to the point that you "put a pin in it" and shift your intentions and thoughts elsewhere?
In this column, you will have access to a few valuable, simple tips that will allow you to turn your outdoor space into your own personal Outdoor Living Retreat!
1. Blend Retreat with Sustainability
According to a recent report by the Bureau of Labor Statistics, each day, the average American will spend one hour and eight minutes sustaining themselves on food and drink, taking up slightly more time on the weekends. Interestingly enough, the time we spend in the great outdoors is similar. Meld the two, and you will naturally evolve your yard into an earthly, sustainable retreat.
While some of our clients have us build elaborate outdoor kitchens, consider creating an equally successful backyard by going back-to-basics. Find an old table and get creative in making this the central point of your outdoor dining space. Make your own avant-garde shade structure. You can use bamboo or netting or just simple found objects. Just remember to make it open enough to allow a breeze to pass through!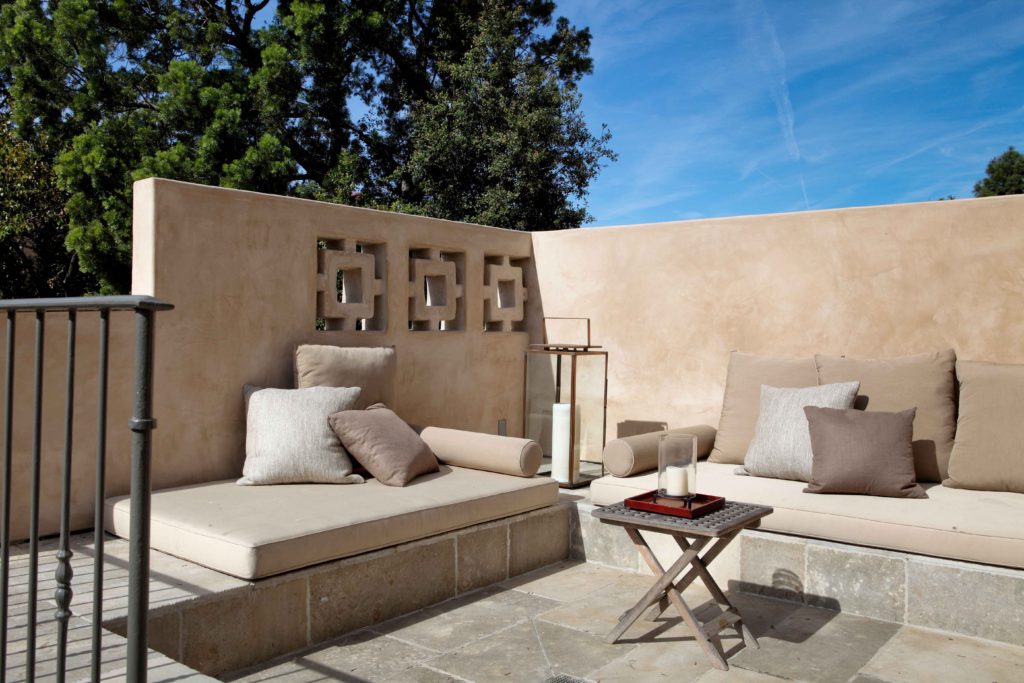 Whenever possible, we try to make the land we build and live on sustainable. According to Merriam-Webster, the word sus-tain-a-ble is defined as "of, relating to, or being a method of harvesting or using a resource so that the resource is not depleted or permanently damaged."
To truly live sustainably, we have to realize that the origins of this important word are more than a modern-day marketing buzzword; it's actually a word that should remind us to cultivate, grow, and harvest our own foods and resources. Plant a simple, sustainable garden full of root vegetables, herbs, and ground-creeping melons and let nature do the rest!
Add a simple rock fire-pit topped with an abandoned iron grate. Grill the harvested vegetables, smoke your favorite meats, and you and your guests will start booking reservations in your new sustainable retreat.
2. Meet your Private Designer, Ms. Indigenous
While you're trying to figure out how to sculpt and invigorate your outdoor space, you may find that the answers are right in front of your eyes! We've all heard the saying "bring the outdoors in," but today, we want you to consider "bringing the outdoors into your own private retreat." Take a walk, bring your family, bring a friend, grab a shovel, take pictures of things that move you and fill up your basket with anything that you find special on your journey.
Use the pictures you took as nature's free design adviser. Look in your basket, and let it be your color guide while you shop. Look for a local gem that you may have dug up and bring it into your retreat. Remember, a "gem" is not something that you picked up on the TV Shopping Network, but rather something as simple as a fallen, hollowed-out tree trunk, or a natural piece of earth (rock) that was just the right size, or anything indigenous that speaks to you.
3. Just Add Water
Water is one of our most basic and valuable substances when it is in its purest form. It's essential to all existence, and one of the first things we seek out on a planet to ascertain if it can sustain life. When our bodies are healthy, more than half of our body is comprised of it. It's also underrated for being an environmental regulator and a force that has shaped most of our geography.
The Egyptians thought that gold was one of their most prized possessions, but knowing that water is what we are made of and what sustains us, we should consider and treat water as our modern day, liquid gold in our personal retreat.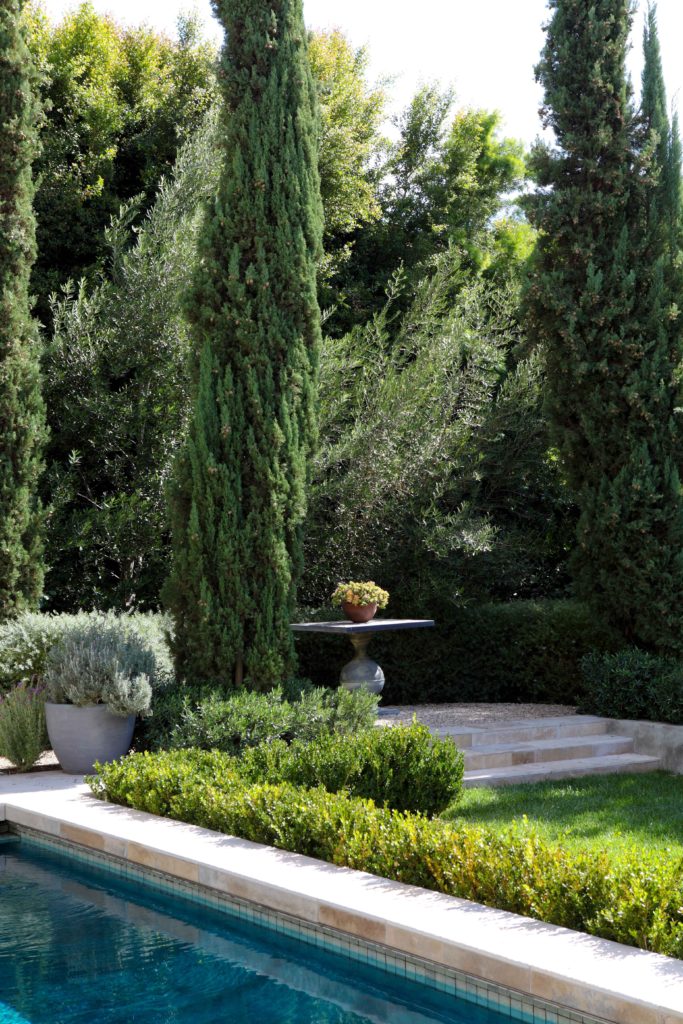 Wherever possible, bring water in a controlled way into your space. A simple fountain, a reflecting pool, or even a rustic barrel filled with water will become the cornerstone to making your yard a true retreat.
Follow these three easy steps and you will find that you no longer have to wait for the divine answer on how to scape your own outdoor space.
Scott Harris, co-founder and COO of Building Construction Group, has been seen on national platforms (i.e. HGTV, Hallmark Channel, FOX News, TMZ) teaching the nation how to build a better home. He can be reached at scott@buildingcgroup.com