TRENDMAKER HOMES DELIVERS SMART HOMES FEATURING AMAZON ALEXA TO BUYERS IN AUSTIN AND HOUSTON MARKETS
The new offerings are an advancement of the HomeSmart® included in-home technology package as well a commitment to delivering what today's buyers want
HOUSTON (December 18, 2018) – Trendmaker Homes & Development, a member of the TRI Pointe Group family of premium regional homebuilders, announced that it is teaming with Amazon to offer homebuyers smart homes featuring Amazon Alexa. The new included smart home offering is an extension of HomeSmart®, the homebuilder's suite of state-of-the-art home technology and automation features, and is tailor-made for Trendmaker's markets and price ranges. It includes:
Echo Show, Echo Dot, or Fire TV Cube

3-Hour Initial Setup & Activation appointment with an Amazon Expert

90 days of support from Amazon

Eero Home WiFi System – a premium offering of eero and two beacons that provides fast and reliable wireless internet coverage

Minimum of 2 WiFi Connected Smart Light Switches

WiFi Connected Smart Thermostats

Ring Video Doorbell Pro

Samsung SmartThings Smart Hub or Wink 2 Smart Hub

Schlage Connect Smart Door Lock (Austin only)
By simply asking Alexa, homeowners will be able to activate routines like 'Alexa, good morning' to adjust lighting and temperature, play music, and more in their new home. The expanded smart home offering adds to Trendmaker Homes' HomeSmart tech and automation features that harness the power of Internet-connected devices – all to elevate the homeowner experience and allow homeowners to conserve energy.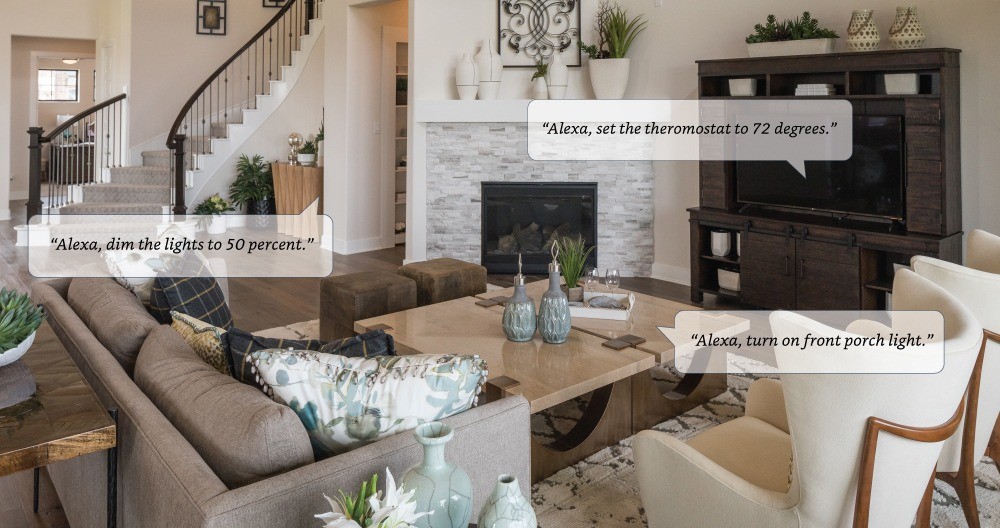 "Teaming with Amazon has allowed us to expand our popular HomeSmart package by providing our buyers with even more included technology in their homes throughout Austin and Houston," said Joe Mandola, President of Trendmaker Homes & Development Houston. "We are excited to be able to deliver homes to our buyers that provide added convenience and energy efficiency at no added cost."
HomeSmart is the fifth component of LivingSmart®, TRI Pointe Group's comprehensive program that seamlessly blends the design, development, construction and operation of high-performing homes to provide healthier, more comfortable living environments with lower operating costs. HomeSmart is centered around three components: comfort and control, access and security, and Wi-Fi connectivity.
To help new homebuyers maximize their HomeSmart technology at no extra charge, the package includes an on-site activation appointment with an Amazon Expert to customize the smart home experience, as well as 90 days of Amazon support.
HomeSmart, activated and supported by Amazon, is offered in all of Trendmaker's communities in Austin and Houston. Specific package offerings vary by community. For more details, visit a New Home Advisor in one of Trendmaker's communities.
About Trendmaker® Homes
Established in 1971, Trendmaker Homes is a premier builder of new homes in Houston and Austin in Texas. Over the decades, Trendmaker has defined the concept of home for generations of Texans. The company focuses on the needs and desires of the most discriminating home buyers through innovative designs and customer service. Trendmaker's logo, the iconic "T," is more than a symbol of a premier home; it represents nothing less than a superior home buying experience. Since its inception, Trendmaker has delighted Texas families with exceptional homes through their signature concept of higher building standards from the start. As a result, the company has earned four consecutive years of distinctions from Professional Results in Sales & Marketing (PRISM). Trendmaker Homes is a member of TRI Pointe Group® (NYSE: TPH), a family of premium regional homebuilders. For more information about Trendmaker Homes, please visit www.TrendmakerHomes.com.