TRI Pointe Homes Northern California Celebrates Milestone with 1,000th Home Closing
Since launching in 2009, TRI Pointe continues on a path for increased growth and success driven by a passionate culture, high customer satisfaction, and award-winning product and design
SAN RAMON, Calif. – (February 22, 2017) – TRI Pointe Homes' Northern California Division announced today the closing of its 1,000th home at its Redstone community in Vacaville, Calif. Since launching in 2009, TRI Pointe Homes Northern California has expanded its operations from San Jose into Vacaville, Alameda, Tracy, and Morgan Hill as well as communities in between, with an eye on expansion and new community openings in 2017 and beyond. The division is focused on strategic locations throughout the Bay Area and the East Bay, with anticipated expansion into Sacramento in the future. TRI Pointe Homes currently has 12 active selling communities in Northern California, with plans to open 6 more by the end of the year.
"This milestone is a direct result of our trusted regional and national leadership, and the dedication and customer-driven approach of every team member and trade partner," said Jeff Frankel, Division President, TRI Pointe Homes Northern California. "Our path to closing on 1,000 homes is because of a commitment from all departments, from design and construction, to marketing and sales, and everyone in between, to deliver life-inspiring homes to satisfied buyers. We look forward to continue opening new communities throughout Northern California and increasing our number of closings in 2017."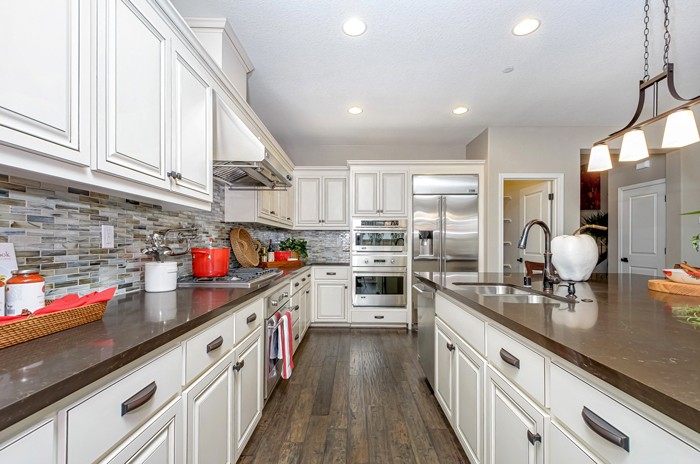 The 1,000th home closing milestone comes just months after TRI Pointe Homes was named Builder & Developer's 2016 Builder of the Year. The homebuilder also took home four prestigious national awards at the 20th annual Eliant Homebuyers' Choice Awards in late 2016.  TRI Pointe Homes won 1st place nationally for both Construction Experience and Customer Experience, and finished 2nd nationally for Purchase Experience and First Year Quality in the High Volume Builder segment. In 2014 and 2015, the company was honored with four of the region's prestigious Excellence Awards, which recognize the homebuilding industry's top achievers in sales and marketing excellence.
About TRI Pointe Homes Northern California
Based in San Ramon, California, TRI Pointe Homes Northern California designs, constructs, and sells single-family homes and condominiums. Founded on more than a century of combined real estate industry experience, the company focuses on building quality master-planned and urban infill communities throughout Northern California. Dedicated to insightful design and superior craftsmanship, the company is setting a new standard in homebuilding and customer experience. TRI Pointe Homes Northern California is a member of TRI Pointe Group (NYSE: TPH), a family of premium regional homebuilders. TRI Pointe Group is one of the largest homebuilders in the U.S and was recently recognized as 2015 Builder of the Year and 2014 Developer of the Year. For more information about TRI Pointe Homes Northern California, please visit www.tripointehomes.com/northern-california.