Trilith: Crafted for Creatives
Trilith is Atlanta's new master-planned community, purposefully designed.
By Aurielle Weiss
Established in 2016 in Fayetteville, Ga., Trilith has created a unique place for residents to live, create and play.
The Town at Trilith, formally known as Pinewood Forest, is a 235-acre master-planned residential and mixed-use project located in south metro Atlanta, Ga., adjacent to Trilith Studios. Inspired by Europe's walkable and picturesque villages, Trilith adds a modern twist and Hollywood luxury to classical architecture to create a harmonious blend of functional and beautiful homes.
From the modern Nordic homes and Georgian London facades to fairy-tale cottages and Provencal micro villages, each home is purposefully crafted to be sustainable, timeless and stunning. A gathering place for creatives, artists, storytellers and makers, this community comprises the largest geothermal community in the United States, with 51% of the development dedicated to green space that is currently home to more than 1,000 trees.
Upon completion, residents will have access to 15 miles of nature trails, 54 acres of forest, 19 superbly landscaped parks and one of the most sophisticated and welcoming dog parks in the world.
The name Trilith, which conjures the iconic three-stone structure of Stonehenge, is emblematic of the three pillars of creativity behind it: storytelling, purpose-built places and emerging technology.
Development began in 2016 and is currently still building out phases of the community.
This master-planned community is located in south metro Atlanta, Georgia, adjacent to Trilith Studios, the second largest television and film studio in North America and home to blockbusters films and television shows like Marvel's Avengers: End Game, Black Panther, Spider-Man: Homecoming and WandaVision, among others like The Suicide Squad (2021).
"The intent was to create an environment where creatives can thrive and flourish." -Rob Parker, President and CEO of Town at Trilith
This ideal location is 20 minutes from one of the world's busiest airports, Hartsfield-Jackson International Airport, which provides residents, guests and film industry professionals access to quick transportation. The town's location is in a quiet and private area of metro Atlanta while still being a short drive away from the city's nightlife and entertainment options.
Town at Trilith has a booming retail district including a state-of-the-art wellness center, K-12 micro school with a story-arts focus and learner-driven technology, plant shop, Italian café, clothing boutique, gelato shop and two breweries with several other additions annou
nced for the coming months and beyond.
Originally conceived as a "company town for the film industry," the vision expanded in the planning stages to serve as a "town for creatives." The intent was to create an environment where creatives can thrive and flourish.
After researching local companies, Trilith chose the top professionals of their industry as project partners including town planner and residential designer Lew Oliver Inc., commercial real estate firm Pace Lynch Corporation, residential real estate firm Berkshire Hathaway HomeServices Georgia Properties' New Homes Division, Piedmont Healthcare, multi-family developer Capstone, Nequette Architecture & Design, landscape design firm HGOR.
In an effort to prioritize both physical and mental health, the town has committed 51% of its land to green space and each home is located on or adjacent to "pocket parks" to ensure each resident has access to green spaces.
Based on principles of new urbanism, Trilith is a walkable traditional neighborhood development where the automobile is parked as much as possible. Each home is harnessed with geothermal energy allowing the natural temperature to regulate the temperature of homes or water.
In addition to being our Community of the Year, Trilith has also received other accolades for their work. Last year, Trilith was awarded gold in the 2020 National Association of Homebuilders Best American Living Award, as well as multiple OBIE awards.
As a purpose-built town, each aspect is designed to maximize living space and create an easy flow while adding modern technology and luxuries for residents to live and enjoy their home. From the paint color to kitchen layout and cup holders in micro homes to balconies on village homes, this community was thoughtfully designed.
With homes ranging from $500,000 to $2.5 million, Trilith offers more than 20 floor plans from 500 square feet to 5,000 square feet.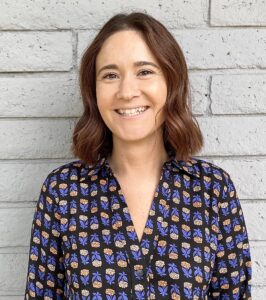 Aurielle Weiss is the assistant editor at Builder and Developer Magazine. She may be reached at aurielle@builder.media.