TRUMARK Brings Three Distinct Product Lines at Bristol
Bristol in Chino Hills, Calif., is a departure from the predominant land use pattern in the area, providing new homes, in an affordable manner, in upscale areas of the Inland Empire
By Tamara Philips
Photos Provided By Trumark Homes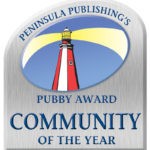 The votes are in! After surveying Builder & Developer readers for the last couple months, Trumark Homes' Bristol in Chino Hills, Calif. has won Community of the Year.
Bristol combines three distinct product lines into a mini-master plan community. "This represented some unique product positioning and development challenges for us," said Trumark Homes Division President Richard Douglass.
This was a challenging re-entitlement for Trumark that transitioned from a commercial property into a horizontal mixed use. It represented a departure from the predominant land use pattern in Chino Hills, and ultimately was a program to create something more viable and affordable in one of the more upscale areas of the Inland Empire.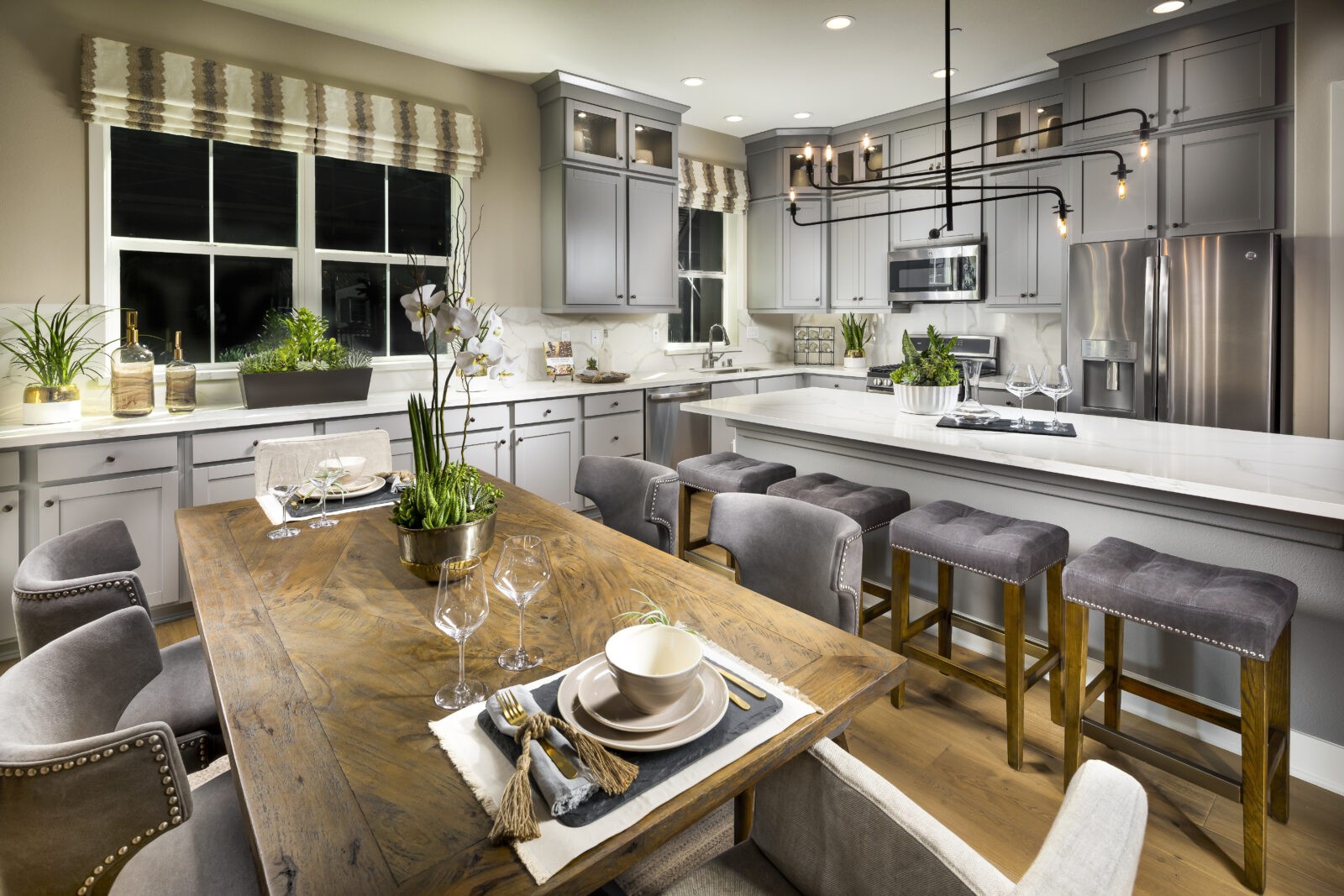 Trumark Homes both developed and built the community with KTGY Architecture + Planning as the architect on all three product lines. "The process was simply a devotion of energy to re-check, refine, and confirm every element of every floor plan to make them the best product possible," said Douglass.
The community broke ground in October 2016, with the model grand opening in April 2017. Homes range from the mid $500,000s to the mid $700,000s. Trumark estimates the project will be finished by the end of 2018.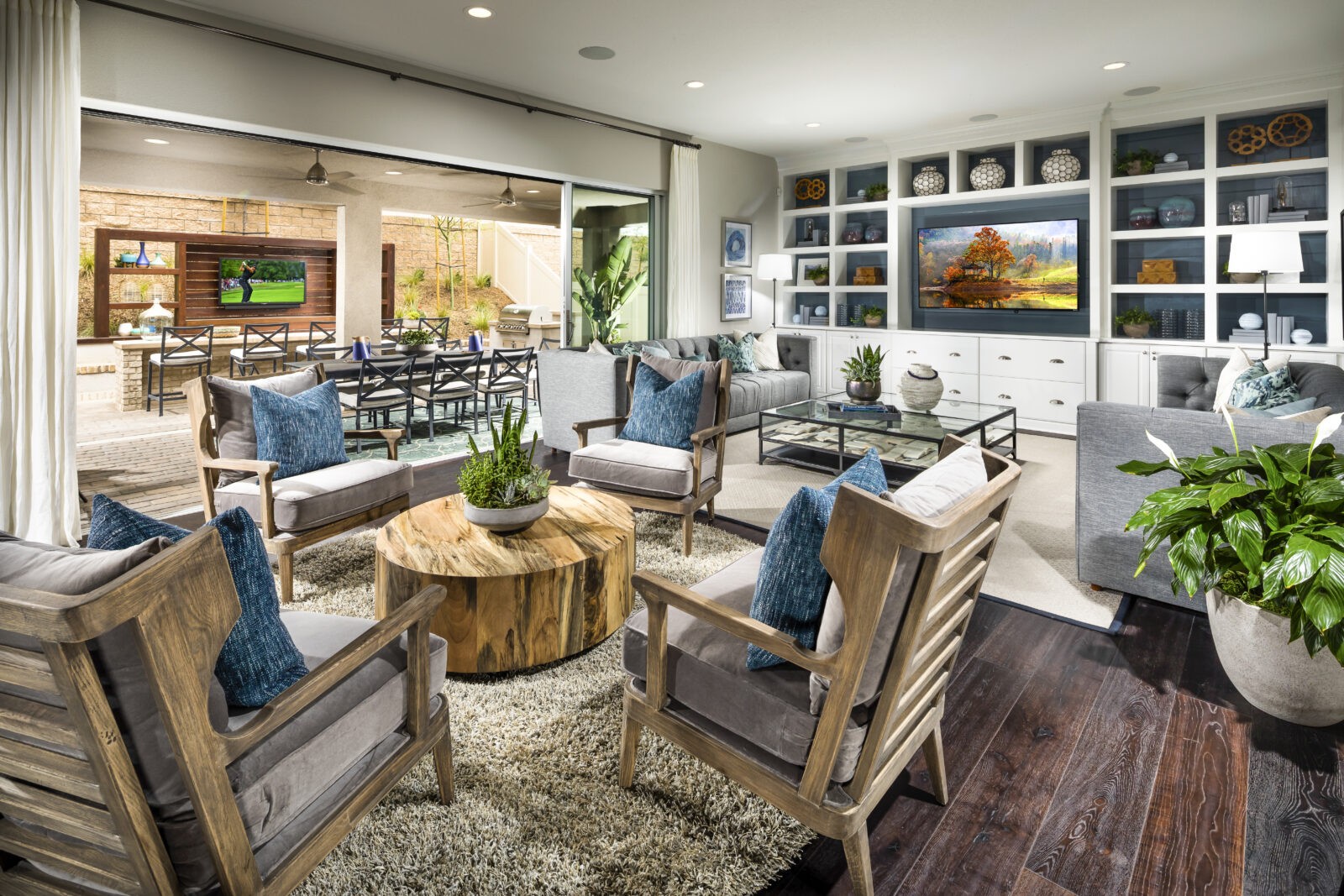 Located off of the 71 freeway and Soquel Canyon Parkway, just north of the Chino Hills High School and just south of the Los Serranos Country Club. Bristol has a five-acre walking trail with views of rolling green hills and is adjacent to current and future retail space, providing walkability to nearby shops and restaurants.
With such an ideal location, units are selling quickly—35 closed and a total of 76 units sold. The target buyer ranges from first-time buyers for the townhouse buyer to move up and move down buyers in the Courts and Manors homes.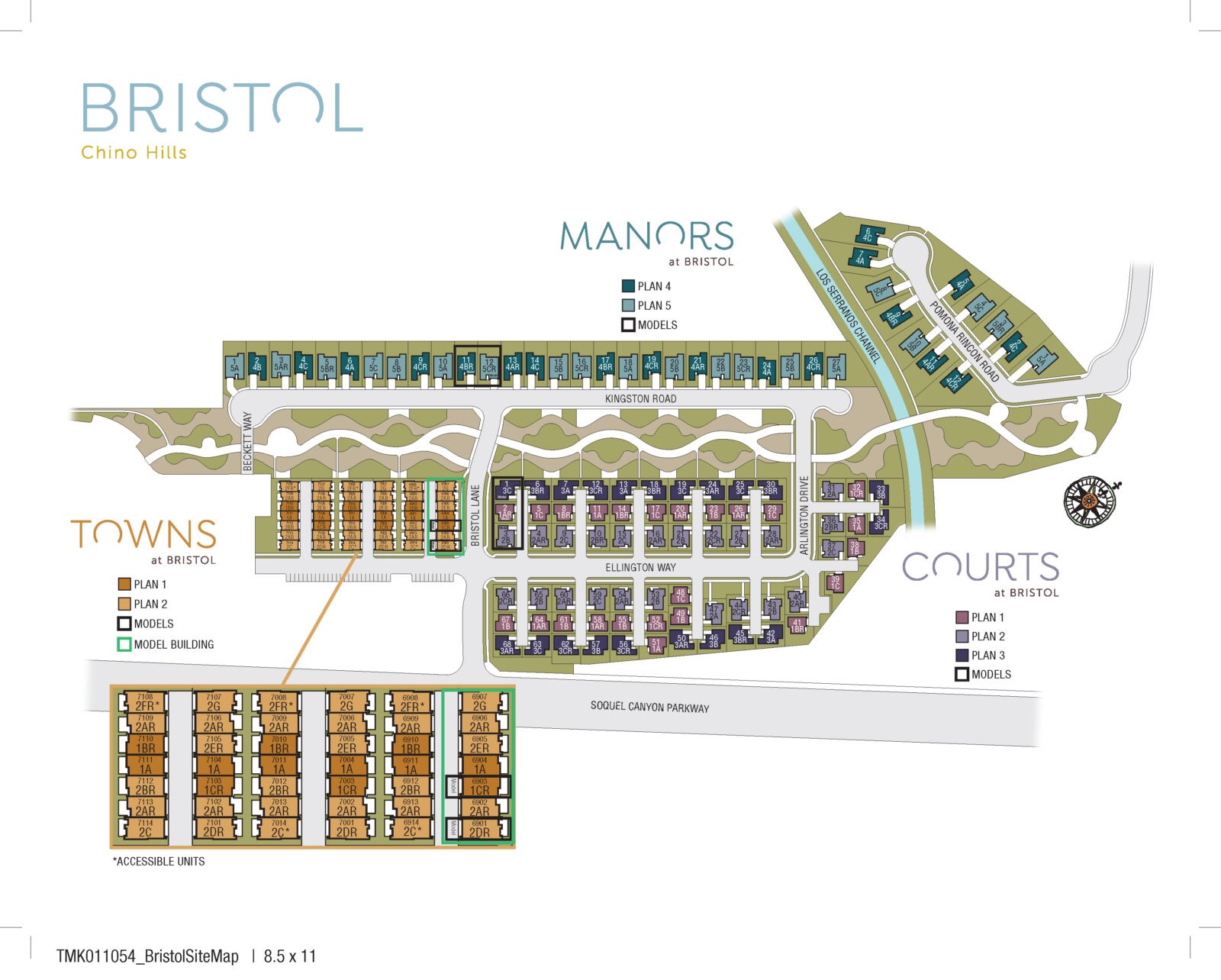 "Because of the product array and densities, we had significant square footage overlap, so we spent a lot of time on lifestyle variations in the floor plans," said Trumark Homes VP of Sales and Marketing, Carola Cherief.
Part of what makes this a winning community is the attention to detail. In fact, energy efficiency is a leading concern. Those at Trumark have gone to great lengths to improve the thermal efficiency of the homes and exceed California's Title 24 Energy Code Requirements by using fiberglass insulated exterior doors, radiant barrier roof sheathing and gable sheathing, 100 percent LED recessed lights with dimmers and insulated garage doors. The team also paid close attention to the smaller details like the flashing that was specified around the insulated low E windows and by using only a polycarbonate sealant on all exterior penetrations.
The process was simply a devotion of energy to recheck, refine, and confirm every element of every floor plan to make them the best product possible.
—Trumark Homes Division President Richard Douglass
Exterior elevations include Spanish, Italianate, and Traditional in multiple exterior color schemes for a varied street scene. Some homesites exceed 10,000 square feet, with homes ranging from roughly 1,800 to 2,900 square feet, three to five bedrooms, three to three-and a-half bathrooms and two-car garages. The main living spaces showcase ten-foot ceilings, and gourmet kitchens include stainless steel appliances, Moen faucets, full-overlay, raised-panel cabinetry in white thermofoil, quartz or granite countertops, and recessed LED lighting. DalTile and Mohawk flooring are available throughout.
Trumark is making an impact on the surrounding area with even more communities. Founders, also in Chino Hills off of the 71 freeway and Grand Avenue, will host its grand opening in January 2018. Founders is comprised of 76 single family, two-story duet homes with three floor plans roughly 2,442 to 2,566 square feet, four to five bedrooms, and four to four-and-a-half bathrooms with optional TruFlex spaces including home offices, exercise rooms, retreats, and nurseries.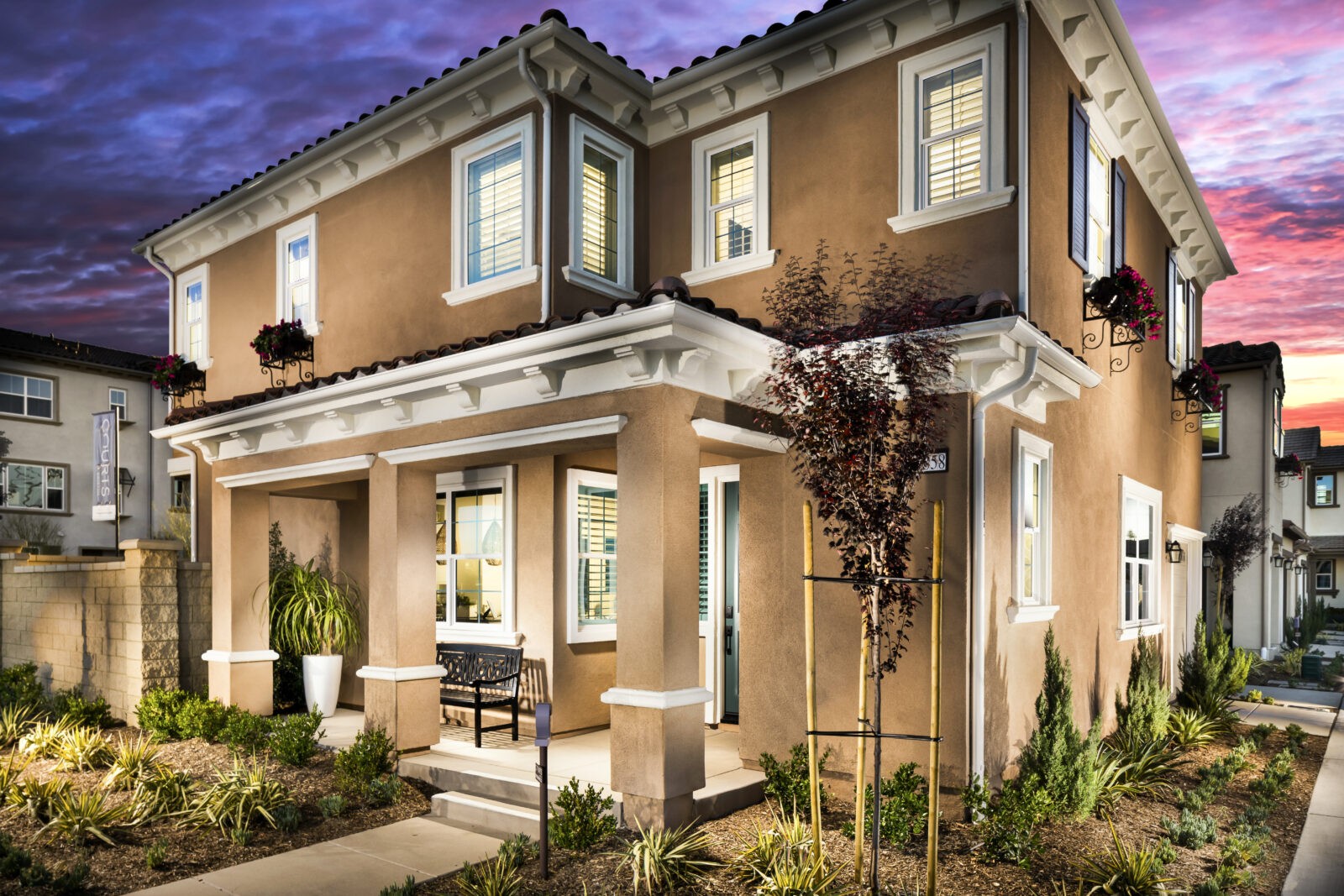 Not to mention Centerhouse in Ontario will open early 2018 with 114 townhomes, ranging from roughly 1,430 to 1,946 square feet, two to four bedrooms, two to three bathrooms, two-car garages, and a centrally-located walking path and a community pool.
Lewis+Mason in Anaheim in the Platinum Triangle will open early 2018 with 153 townhomes, ranging from 1,554 to 2,185 square feet, two to four bedrooms, two-and-a-half to three-and-half bathrooms, two-car garages, and a walking path that runs through the center of the community and a resident only pool.
And lastly, Trumark Communities has a future master planned community in store in Chino called Rancho Miramonte with 11 neighborhoods and over 800 homes and will commence in 2019.
Tamara Philips is the Managing Editor for Builder and Developer magazine. She may be reached at tamara@penpubinc.com.