Trumark Homes Debuts Their 'Work Hard Play Hard' Townhomes
Location and amenities are everything when appealing to young, first-time buyers
By Abby Pittman
Trumark Homes, an award winning California builder has designed an amenity rich, townhome community where before was an industrial use surrounded by a sea of apartments. Their tagline for the community "Experience life from a new perspective" is designed to appeal to first time buyers ready to move out of apartment living, and start creating a life for themselves while still being in a prime location, with enough square footage to really be able to call a townhouse, a home.
The development, titled Lewis+Mason located in Anaheim, California offers an interwoven suburban community in the middle of an energetic urban setting. Comprised of 153 total homes, with 95 homes in the Lewis complex and 58 in the Mason complex, the community offers three-story townhomes ranging from two to four bedrooms. Prices range from the high $500,000s to the low $700,000s.
Trumark Homes recently debuted the community with their signature rooftop decks in Anaheim's Platinum Triangle, centrally located with a huge mix of location amenities. Offering two separate products titled Lewis and Mason, the development also features six floor plans that appeal to different price points, and was designed by KTGY Group, Inc.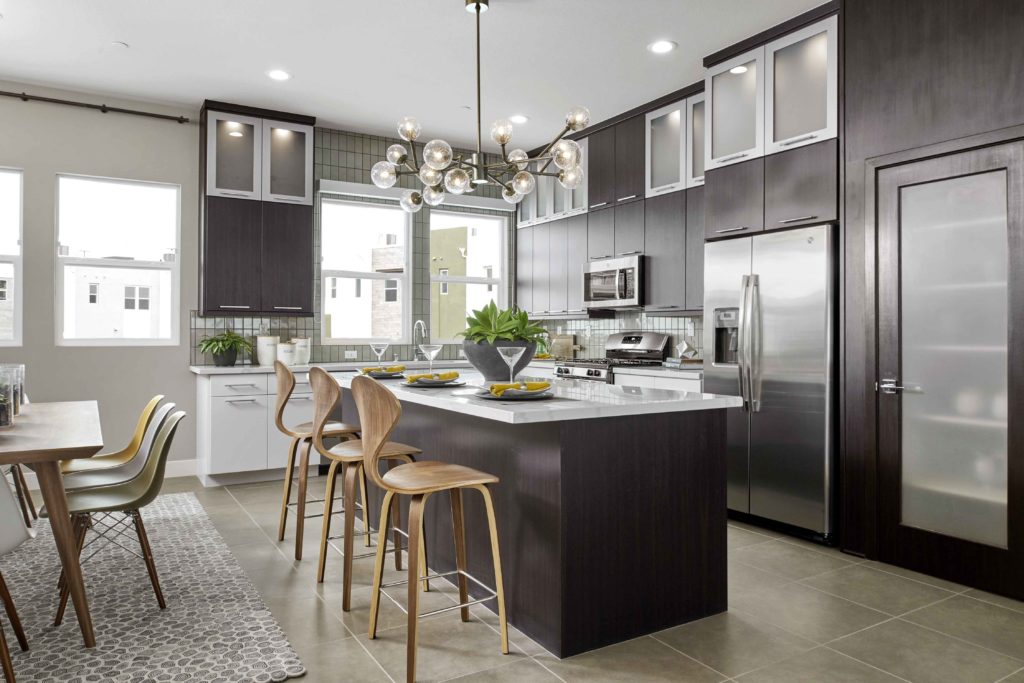 "Trumark Homes and KTGY have a long term working relationship in both Southern and Northern California and Lewis+Mason was a key collaborative endeavor," Southern California President Richard Douglass. "The site required a particular density to satisfy the City of Anaheim while the product was very complex in both the density, product differentiation, features, and price point. These needed to be cohesive."
Lewis+Mason consists of two product types, one with rooftop decks, both townhomes. While offering a community pool, Lewis+Mason is also across the street from a community park, walking distance to shopping and dining, and in close proximity to the freeway for easy commuting.
"The products needed to achieve certain development densities, yet also feature unique characteristics and lifestyle aspects," Douglass said. "This is difficult when the form to achieve the density is naturally more uniform for efficiency purposes. We addressed this with providing roof-top decks for the larger products and some more expansive floor plan features. The rest came down to very precise programming and use of space."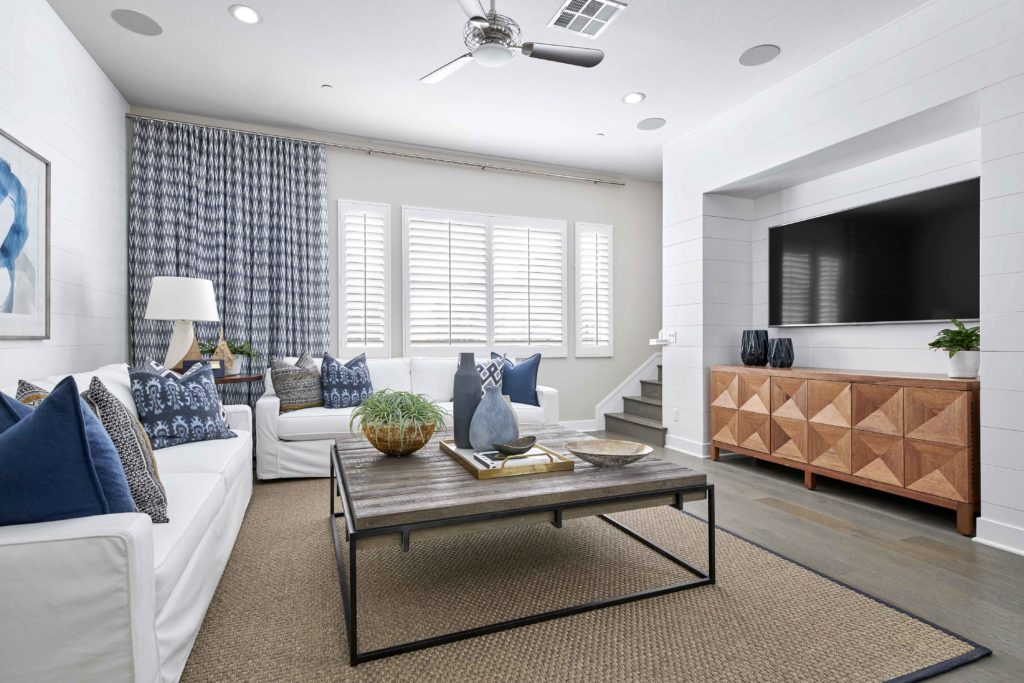 Each plan offers its own style and selling point:
Lewis Plan 1 offers the lowest priced brand new home in the Platinum Triangle area.
Lewis Plan 2 offers a first floor bedroom next to a full bathroom, and a long airy balcony off the main living floor. This has sold the fastest since this floor plan offers the most things to most people, and it is the scarcest since they are building the fewest number of this floor plan.
Lewis Plan 3 is the most flexible floor plan. A buyer can build a standard three-bedroom home, or opt to combine two of the secondary bedrooms into a second master bedroom. This plan is always situated on a corner and is built with an above average sized covered deck off of the second floor.
Mason Plan 1 is the only rooftop deck equipped home in the community priced below $700k. These sell very well, according to Gomez.
Mason Plan 2/2X is the most flexible Mason floor plan. A buyer can elect the standard first floor bedroom with full bath, or opt for the den to create a large, wide-open, flexible space.
Mason Plan 3 is their flagship product. With 2,185 SF of living space, this home debunks the myth that townhomes are starter homes. These homes are always on a corner, come with downstairs bedroom suites, are appointed with luxurious, oversized master showers, and feature the largest rooftop deck.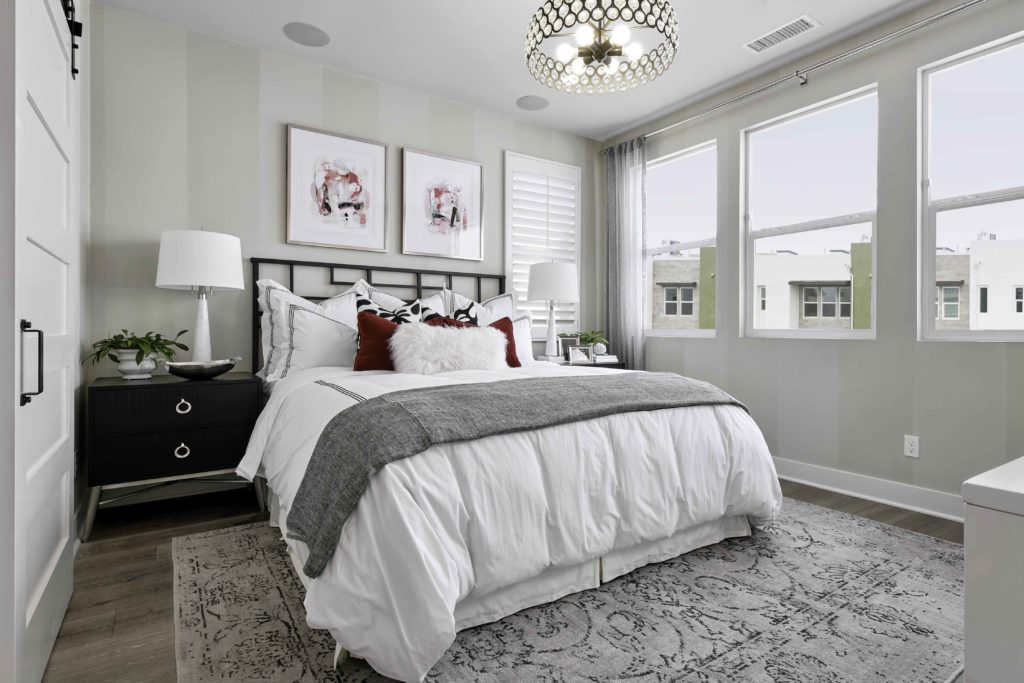 Despite the alleged 'slow-down' of the homebuying market, the market in this area has been steady due to a few other offerings from relatively builders. The team at Trumark watched this location for quite a while; "The inspiration [for Lewis+Mason] was to be a part of the advance of the Platinum Triangle which has been in the works for well over a decade," Douglass explained. "Each month of our entitlement process provided visual evidence of the emergence of this area as a key development of central Orange County. To be the first for-sale product in this advance was very important to us."
So far, this strategy has gone well for Trumark. Buyers are very attracted to this product and its unique location in Anaheim. "Our buyers appreciate the walkability of the surrounding areas," Douglass said. "Despite being in an urban area, there are several city parks within a few walking minutes. Our buyers are also excited about the eventual amenities that the A-Town retail and recreational areas will provide. Whether it's a professional hockey or a baseball game, Disneyland, Outlet shopping in Orange, or world-renowned medical facilities, our neighborhood has it covered. We are creating a small town feel within a big city."
The location and plethora of amenities is incredibly attractive to their target buyer: "Our first-time buyer who works hard and plays hard," Douglass said. "Eighty percent of our buyers are buying a home for the first time, and 20 percent of our buyers are moveup or move-down buyers. Most have immediate family members living within a 15-mile radius."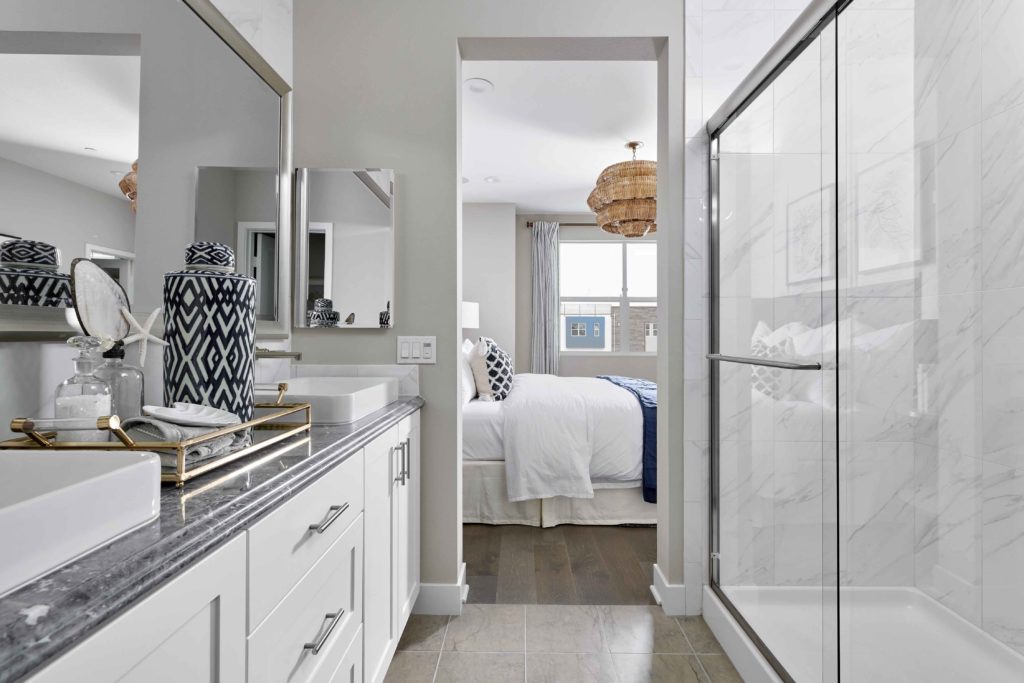 Finally, we are seeing some purchasing from the millennial demographic – and Trumark is here to meet their needs. "This community meets their needs in several key ways," Douglass said. "We provide low down payment solutions for buyers who earn ample incomes. We also provide solutions for self-employed customers.
"Most of our customers are young professionals who seek extraordinary freeway access for commuting purposes. We are within five minutes of four major freeways (5, 57, 22 and 91). We are within five minutes of two professional sport team venues, Angel Stadium and Honda Center, multiple breweries, Anaheim Packing District, Garden Walk, Disneyland, and UCI and CHOC hospitals. Last but not least, we are also within five minutes of the Anaheim Regional Transportation Intermodal Center."
The perfect location for any young millennial professional, Trumark continues to uphold their standards of excellence with their newest development in a thriving location. For more information on Lewis + Mason, please visit LewisAndMason.com.
Abby Pittman is the Editor for Builder and Developer Magazine. She may be reached at abby@penpubinc.com.
[Photos courtesy of Tsutsumida Pictures.]