Urban Contemporary with LA Style
By Stephanie Consiglio
Having made a name for themselves as one of the top ten builders in United States, Beazer Homes has created award winning top shelf homes for over a century. The Beazer family trade once started in the good country of England, where they built their first home speculation in 1890. They built over 8,000 homes and later moved the business to the U.S. in 1986. Already having years of experience of homebuilding under their belt, they quickly expanded into one of the nation's leading homebuilders.
Nine generations later, the Beazer family and name continue to stand for quality homebuilding, craftsmanship and innovation. They have operations in Arizona, California, Nevada, Delaware, Florida, Georgia, Indiana, Maryland, New Jersey, New York, North Carolina, Pennsylvania, South Carolina, Tennessee, Texas, and Virginia. Since they became public in 1994, Beazer has created about 170,000 homes.
Beazer continues to display their prestigious creativity with different and challenging projects. Gramercy at Hollywood is an infill project located off Hollywood Boulevard and N. Gramercy in Los Angeles. In urban planning, infill is the rededication of land in an urban environment, usually open space, to new construction. The slightly broader term "landrecycling" is sometimes used instead. The theme that is carried through Gramercy is Urban Contemporary. Gramercy is 32 singlefamily detached ranging 1,409 square feet to 1,805 square feet. The plan consists of three story detached homes that utilize second floor living and third floor bedrooms. The smaller plans utilize the first floors for a tech flex space and the largest plan has a fourth bedroom on first floor. These plans employ the roof tops as outdoor living areas providing a place for a barbecue, seating and even outdoor media opportunities.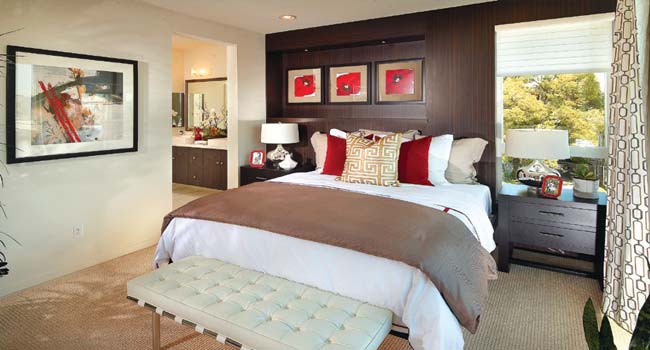 The interiors reflect the same clean contemporary design. The surface colors are neutral which are minimal, but also very impactful. The patio and roof decks have grandeur views of downtown Los Angeles. The Griffith Park Observatory provides an outdoor living and dining area to entertain and enjoy on hot summer nights. Griffith Park also has many trails, which take travel all the way up to the Hollywood sign for a great outdoor activity. Los Angeles is in the hub of city night life with plenty eateries, as well as next to beaches and the marina.
Downtown urban living is difficult to find for families larger than two and Beazer is making it possible through the Gramercy innovative design, in an already compact area. Urban developments are very rare because it is a challenge to build urban sky rises to accommodate lifestyles of multiple family sizes. Beazer accomplished just that with this project and the need for it still exists.
"Gramercy fulfills a much needed demand for upgraded housing in urban Los Angeles," said Robert T. Shiota, California division president of Beazer Homes. "The small lot ordinance give the buyer the advantage of low maintenance; similar to that of a town home, but with the benefits of a single family detached home utilizing a 6 inch air gap between units."
The Gramercy project shows a strong execution on small lot ordinances and how sensitive design allows for high density housing in urban areas. The space for the actual project was limited, so in turn building challenges popped up during construction. There was limited space for staging of materials, construction operations and parking. Careful development and vertical construction phasing were required. Beazer precisely thought out the phases of the construction and the end result is reflective of it with the breathtaking views and modern floor plan style.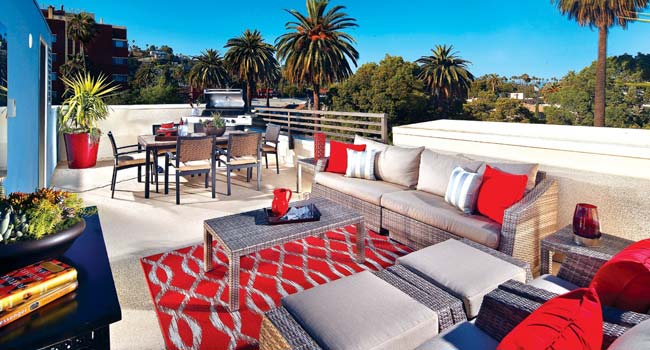 Beazer offers choice options with the Choice Plans program, where homebuyers can personalize their home to their needs and wants. With Beazer Homes Choice Plans you can choose from multiple design selections and floorplan options for certain rooms in a new home to meet the households' needs without compromising budget. The Beazer team helps mix and match options to stay true to families or individuals design aesthetic and construction schedule. They also offer mortgage choice at Gramercy and all of its new home communities, with a selection of preferred lenders making it an easy process for the homebuyer. Homebuyer of a Beazer Home is keyed into every step of the construction process as if they were building it themselves. Beazer is a homebuilding company that has been trusted and continues to build on top of their own reputation.
Many builders may say they build energyefficient homes, but few take the additional steps to ensure their homes meet the most current requirements of ENERGY STAR®. All Beazer homes are Energy Star 3.0 certified including green features, such as tank less water heaters, radiant roof heat barrier, Energy Star appliances and water efficient plumbing fixtures among others.
Homebuyers receive an Energy Star 3.0 certified certificate to ensure they are living environmentally friendly and reducing their costs. A typical homes rates 100 on the HERS score, a Beazer homes rates at 65 in all new home communities. This year Beazer was recognized by the U.S. Environmental Protection Agency's ENERGY STAR® Partner of the Year. Beazer makes is a goal to create energy-efficient new homes to value minded homebuyers in well-located neighborhoods in America's growing metropolitan areas.
Hollywood is a very diverse collection of architectural styles, which are most reflective from the different periods of the area's growth over the last century. This project opens up further concentration in larger homes with higher finishers in dense areas. Beazer Homes is taking the new year by storm and show no sign of letting anything break them. They catch opportunities and go with them. They take the time to study the area their project is and build the architectural style accordingly, while still adding a bit of their own true urban flair.
"We feel the architecture of Gramercy provides a strong example of today's urban contemporary styling, while trying to be sensitive to not overpowering the neighborhood," Shiota explained. "The use of siding and the soft color palette gives the project a texture that feels residential, while not trying to stand out too strongly."
Beazer Homes is continuing to pursue other unique opportunities like Gramercy in high profile urban settings.
Stephanie Consiglio is an assistant editor at Builder and Developer magazine. She may be contacted at sconsiglio@penpubinc.com