Urban Living in a Historic Neighborhood
Urban living, modern design and spacious residences in a redeveloped former Air Force Base 
By Yvonne Nguyen 
With over 30 years of experience as a leading full-service architecture, branding, interior and planning firm focused on residential, retail, hospitality and mixed-use developments and neighborhood revitalization, KTGY delivers projects where residential and hospitality design inform one another to deliver spaces that merge design and desire. 
Completed in 2020,  the Met at Boulevard One is KTGY's take on a community of luxury condominiums in Denver, CO that perfectly blends urban living and amenities while still paying homage to the historic neighborhood and surroundings.
Working alongside Metropolitan Homes, ​KTGY's architects, designers and planners combined big picture opportunities, leading-edge sustainable practices and impeccable design standards to create memorable destinations of enduring value.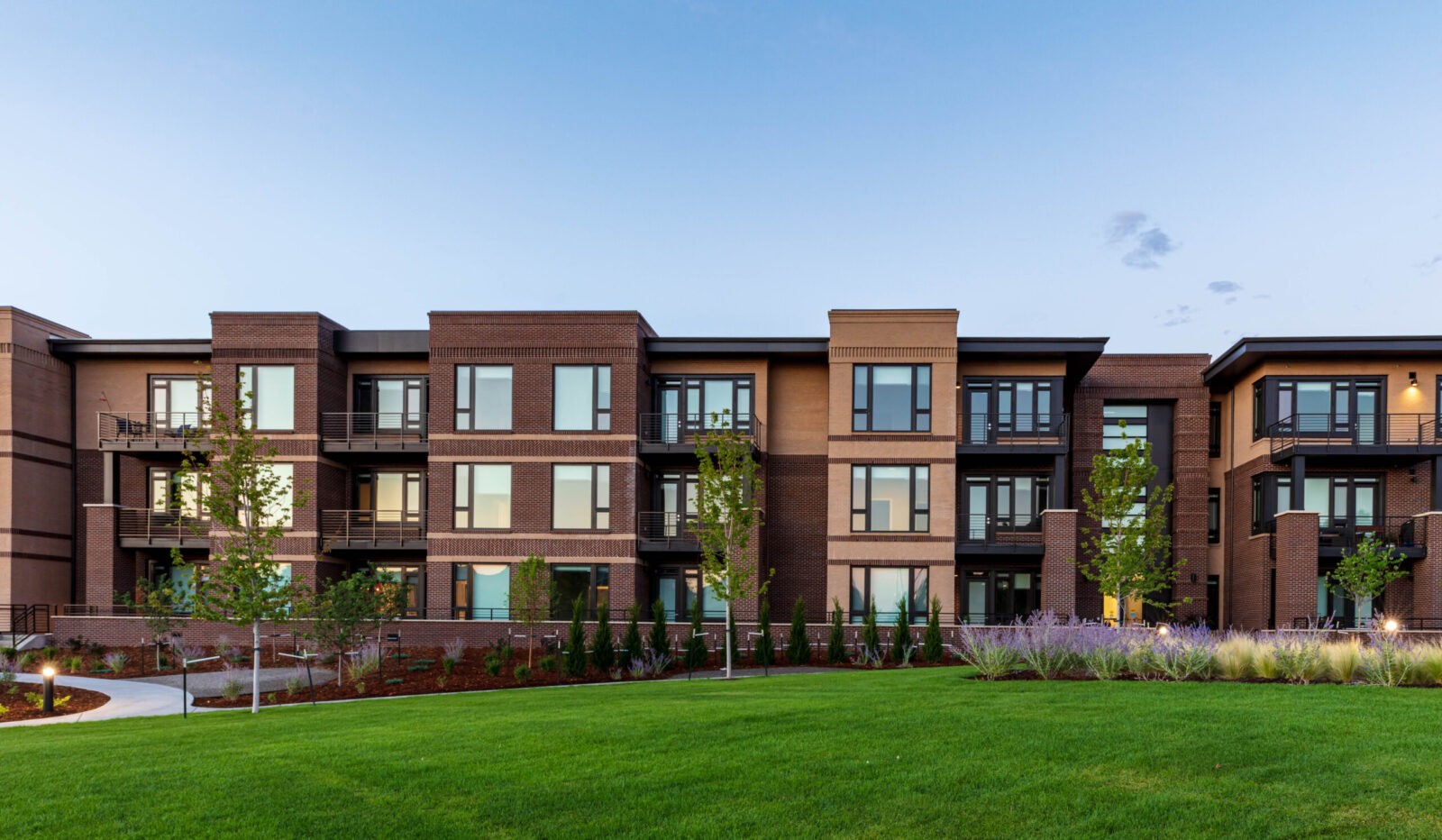 The Met at Boulevard One lies within the 70-acre, mixed-use development that represents the final phase of the master planned build-out at Lowry, which encompasses more than 100 single-family homes, 250 attached homes, 420 apartments and 100 condominiums. The Met encompasses 102 luxury condos split between two buildings nestled into two acres of open space to ensure privacy and provide a connection to nature, allowing residents to enjoy the Colorado landscape year round. 
The Met buildings are a redeveloped former Lowry Air Force Base. With a bit of creativity and clever design strategies, the KGTY architects created a unique and intriguing building design that boasted 10 thoughtfully designed floor plans in line with the master plan guidelines, while still recognizing and commending the past use of the Air Force Base. 
"The building's true amenity is the location, the open space, the landscape and the art around the buildings." – Nathan Sciarra, Principal, KTGY
The Met is within walking distance to a myriad of recreation and entertainment venues, businesses and shops, offering buyers luxurious living in a fresh community within a historic building. To complement the surrounding area, the Met offers low maintenance condos in a neighborhood consisting of primarily single family homes and low density housing. 
These homes offer dynamic interior elements and outdoor gathering areas that provide unique extensions of indoor living spaces. Select units feature multi-functional flex rooms that can be used as an additional bedroom for overnight guests. 
The building's true amenity is the location, the open space, the landscape and the art around the buildings. These homes provide an urban experience in a historic neighborhood. With the desire to maximize the connection to nature while maintaining privacy, the buildings are built amidst acres of open space.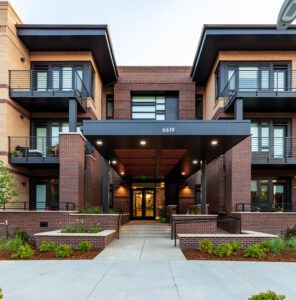 Through infused buff brick and black trim, the exterior recalls and pays homage to the dominant colors of the historic buildings. The flat roof offers buyers a modernized feel and horizontal metal railings with framed windows give an industrial vibe to this new development. Residents can expect high ceilings, expansive windows and generous outdoor space. 
With 10 floor plans and 102 units across two buildings available, residents have their choice of condos. Options include one-bedroom with included flex space and two bathrooms or three-bedrooms and two bathrooms ranging in size from 1,000 to 1,863 sq. ft. Ground floor residences have generous patios with raised brick garden walls for individual privacy. 
Condos range from $450,000s to $875,000, but overall, the team was cognizant of delivering a product that was price-sensitive. The team created an efficient design that reduced square footage while still maximizing livable space. Each residence is completed with contemporary architecture and designer finishes to achieve a sophisticated space.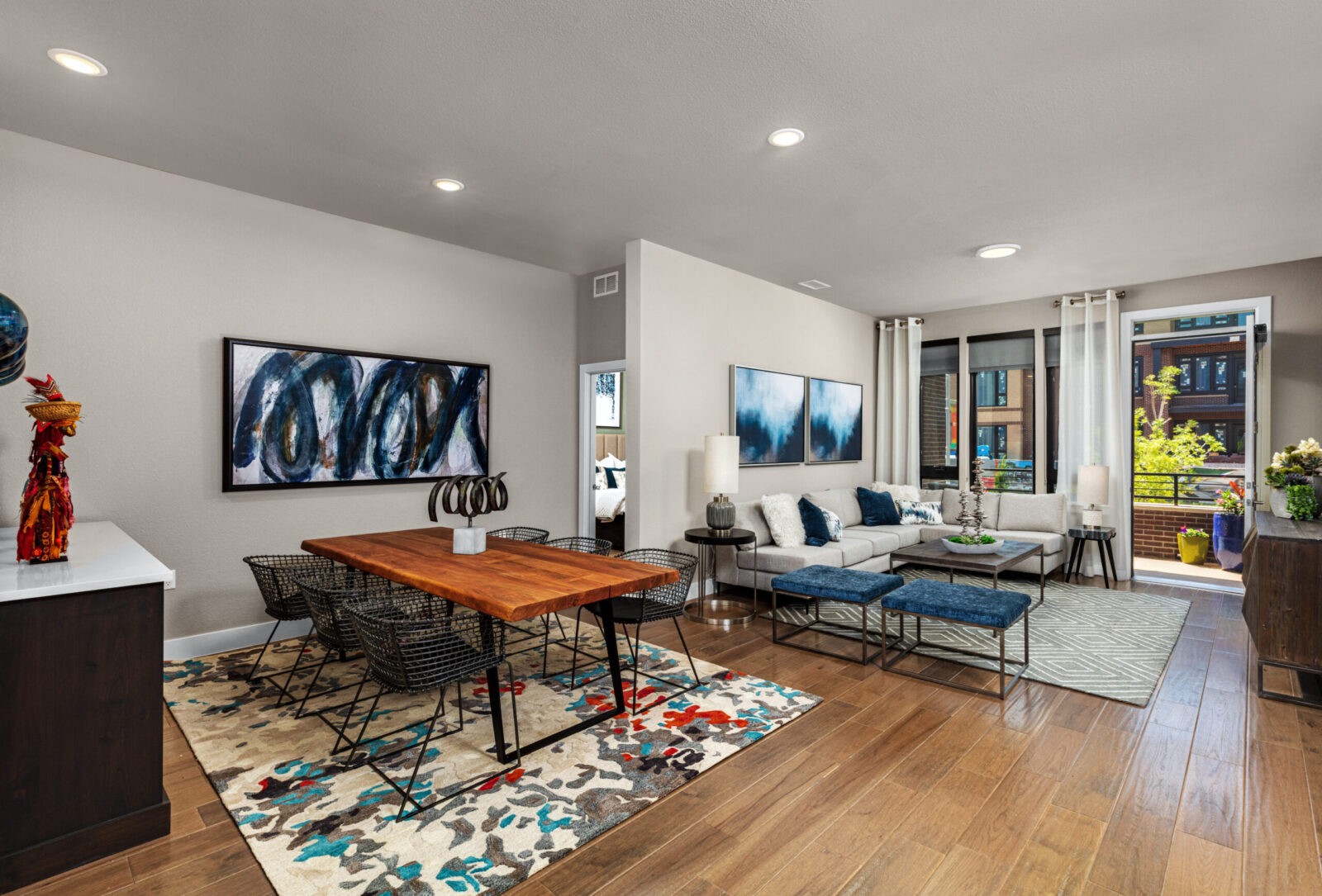 The Met is designed for young empty-nesters and offers buyers a brand-new turn-key residence with modern architectural details that acknowledge and recognize the past use of the site. The buildings are located within walking distance to shopping and recreational destinations, offering buyers luxurious living in a fresh community within a historic neighborhood. The buildings are surrounded by manicured open space, providing a beautiful landscape across all four seasons. Residents can walk on paved trails through the parklike areas and enjoy the art installations around the community. 
To actualize the space, KTGY partnered up with firms they worked with in the past comprising of Metropolitan Homes (developer), K2 Residential Solutions (general contractor), Consilium Design (landscape architect), Martino & Luth (structural engineers), Given and Associates (MEP engineers) and HKS (civil engineers). The carefully selected team focused on sophistication and flexibility while working to blend modern design, creating spacious residences with walkability to life's conveniences. 
Since its opening, The Met at Boulevard One has won the 2020 National Association of Home Builders' Best in American Living Award, 2021 National Association of Home Builders' The Nationals Award and the 2021 Gold Nugget Awards Award of Merit.
Yvonne Nguyen is the Assistant Editor of Builder and Developer. She can be reached at yvonne@builder.media.