Vacancies Lead to Building Conversions
Flexible office spaces are filling building vacancies with multifamily housing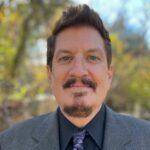 By Patrick Duffy
At this year's Urban Land Institute's (ULI) Spring Meeting in May in Toronto,  there was a 'how-to' panel discussion on converting poorly performing or obsolete office buildings to residential units. I found it particularly relevant to larger forces currently at work. There were also two memorable keynote speeches by economist Pippa Malgrem and innovation expert Jeremy Gutsche.
Although Malgrem and Gutsche gave two very different presentations, they did agree on one important theme: The world is in the early stages of another 'roaring 20s'. This means that there will be new geopolitical connections, imaginative innovations, and advanced uses for artificial intelligence that will bring some dramatic changes in the ways we work, live and play.
Of course one of these changes ushered in by the COVID-19 pandemic was the realization that many office jobs can be done just as easily from a remote location. At the same time, many bosses dislike the lack of control in managing far-flung employees and some workers miss the culture, camaraderie, and networking opportunities available at the office. So, hybrid arrangements with two to three days per week in the office seem to have gained popularity in recent months.
Still, even with more hybrid and full-time "Return to Office" policies, this sector of commercial real estate is under tremendous pressure. Besides recession-level vacancy rates in many downtown areas, there's also the regular news of buildings selling at steep discounts and companies giving up entire buildings as their footprints shrink. According to a May 2023 update from Yardi's Commercial Edge, the national vacancy rate in April was 16.7%, an increase of 10 basis points from March and up 100 basis points year-over-year. In some metro areas including Seattle, Denver, San Francisco and Houston, and Austin, Texas, vacancy rates were 19% or higher.
When residents rediscover urban centers…previous office-centric downtowns which were ghost towns at night can shift to fully fledged, mixed-use, 24/7 communities."
To fill these vacancies, building owners are increasingly offering flexible office spaces popular with co-working space operators or, when possible, converting obsolete and older structures to multifamily residential homes. According to a report by The Business Research Company, the global coworking industry could continue growing at 17% annually to exceed $30 billion by 2026. Nonetheless, with coworking spaces accounting for just 1.7% of total office space, that leaves numerous opportunities to convert empty office spaces into much-needed housing units.
Fortunately, there is a recent roadmap from the Canadian city of Calgary to show the way. It was forced to confront 12 million square feet of empty office space to avoid becoming another Rust Belt cautionary tale. Firstly, in 2021 the city took action quickly, streamlining the approval process to under two months.
Secondly, the city put significant skin in the game, offering incentives up to 75 Canadian dollars per square foot with an initial funding round of Can$200 million and a goal to invest one billion over the next decade. Thirdly, before the city blessed the greater downtown plan, the city's Real Estate Sector Advisory Committee obtained widespread community support from those in the worlds of local retail, arts, nonprofits, government, businesses, and others. Fourthly, by holding onto the awarded incentive funds until a converted project has opened to residents. The city was able to shift the risk onto the developer if things go awry.
So far the plan has exceeded expectations, with one-quarter of the targeted 6 million square feet of office space already converted to other uses, most notably apartments. A second funding round has also been made, with renewed interest in conversions to other uses including schools, hotels, and centers for the arts. For those buildings deemed too hard to transform to other uses, demolition is also being considered, although conversions can cost up to just 30% versus ground-up construction.
When residents rediscover urban centers – as they've done following every major pandemic in history – previous office-centric downtowns which were ghost towns at night can shift to fully fledged, mixed-use, 24/7 communities. Here in the United States, downtown Los Angeles went through a similar renaissance starting in 1999 when the city passed its Adaptive Reuse Ordinance, which so far has helped to add over 80,000 residents. Next up: a plan to encourage another 175,000 residents in 100,000 new housing units and 100,000 new jobs through 2040. Office-to-housing conversions may very well continue to be part of that.
Patrick Duffy is senior contributing editor of Builder and Developer, contributes as a Real Estate Economist for U.S. News & World Report and is the Founding Principal of MetroIntelligence.