Villages that Support a Thriving Community
By Stephanie Consiglio
The Irvine Company has been a major influence in the Irvine Ranch area since 1864. The Company has helped construct and create what Irvine, Calif., is today. The Irvine Company has a bulky portfolio of awards including The Outstanding Building of Year Award to the California Waste Reduction Award. The Company continues to grow within the Southern California area and beyond, helping each community one at a time. Each person at the Irvine Company brings vast skill and diligent commitment to the continual pursuit of greatness across the company's wide-reaching best-in-class portfolio.
The Irvine Company is deeply devoted to four key California markets. From San Diego to Orange County, and from Los Angeles to Silicon Valley, its award-winning real-estate collection spans the breadth of The Golden State. Headquartered in Orange County, the company enjoys a longstanding reputation as master planners, long-term investors, environmental stewards, and exquisite leaders of real estate.
One of their most recent endeavors is the Crescent Village in San Jose, California. Crescent Village Apartment Homes is a unique community offering resort-style living and expansive amenities within close proximity to a wide array of technology jobs in the heart of Silicon Valley. Designed as six distinct "villages" built around a 5-acre park, Crescent Village includes a central leasing office, resident services offices, as well as retail space feature Starbucks, Patxi's Pizza and Wahoo's Fish Taco at Zanker Road and Vilaggio Street. The community has tennis courts, kids play area, and running trails. Crescent Village is near two major recreational trails. The northern leg of the 19-mile Coyote Creek Trail is just to the east of Crescent Village. To the west is northern stretch of the Guadalupe River Trail. Vacation at home by taking a relaxing dip in one of the community's five saltwater pools. It is also located within walking distance to many corporate campuses.
The community is currently is made up of 1,750 apartment with one- or two-bedroom apartments. Irvine Company Apartment Communities just began construction on its sixth Crescent Village community, Verona Apartment Homes. The first units are scheduled to be available in fall of this year with construction wrapping up in 2015.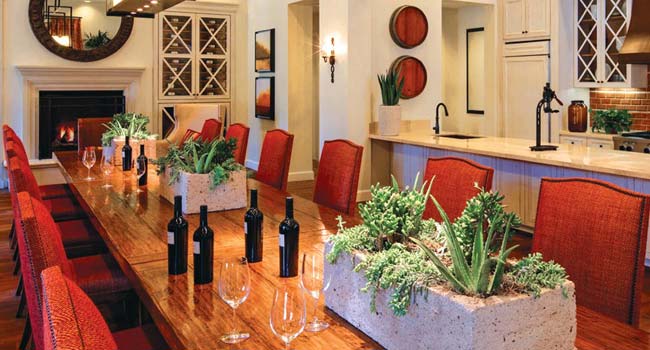 Occupancy at the first five communities of Crescent Village is 95 percent. The projects first five phases started in the year 2013. Crescent Village creates a dynamic recreational lifestyle convenient for a San Jose address. Apartment amenities include: Granite or Quartz countertops in kitchen & baths, stainless steel appliances, fully-equipped kitchens, central air conditioning, and a fullsize, in-home washer & dryer.
Crescent Village is part of Vision North San Jose, a master planning effort by the City of San Jose to balance housing and employment in the Innovation Triangle by creating communities in walking distance to jobs, shopping and regional transportation.
The design of Crescent Village was inspired by professionals, young couples and young families looking for expansive amenities and a convenient, walkable lifestyle. Down the street from Crescent Village is the Valley Transportation Authority's River Oaks light-rail station, which links to downtown San Jose and Mineta San Jose International Airport, as well as to the rest of Silicon Valley, Caltrain regional train service and the Bay Area Rapid Transit system.
"The Irvine Company is looking to provide apartment homes to meet strong area demand," said Jeff Kimes, executive vice president for Irvine Company Apartment Communities. "The Irvine Company's goal is to provide sustainable communities that link business centers with apartment villages to create a balance between jobs and housing."
According to Marcus & Millichap Real Estate Investment Services Inc., the San Jose area is among the tightest apartment market in the nation. With strong job growth across Silicon Valley, Crescent Village is set to help ease an increasingly tight market for apartments. Apartment growth in San Jose and all of Silicon Valley hasn't kept pace with population and job growth. "With job growth that's among the strongest in the nation, we felt it was a good time to provide apartment homes near major employers in the spirit of San Jose's vision for the area," Kimes explained.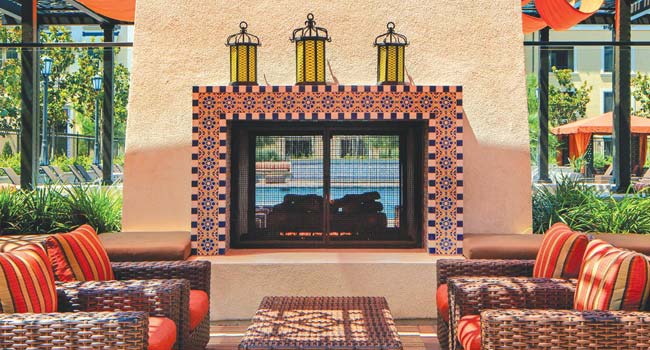 The Irvine Company has been a forerunner in sustainable development with environmental stewardship at the core since the company's founding in 1864. Their efforts range from the everyday installing high-efficiency plumbing at hundreds of their properties as well as preservation of more than 50,000 acres of open space and parks.
Their efforts to create better neighborhoods doesn't end with building the homes, but also ensuring the environment around their home communities is clean and safe. In the early 1980s, the Irvine Company teamed with cities and environmental groups on a novel waterquality restoration project. More than a dozen basins have been built as well as channel stabilization facilities and sediment basins.
Green features that are built in every Irvine Company building project include everything from landscaping to water and air quality. The Irvine Company leaves no loose holes and is always looking for ways to create a better environment. Nearly half of existing irrigation timers have been converted to "smart controllers" which are specialized computers that control how often and how long sprinklers operate. Thousands of low-flow sprinklers and accurate drip irrigation systems have been installed to ensure water is absorbed efficiently.
The Company has replaced thousands of toilets, urinals, showerheads and faucets in its restrooms and hotel rooms. The "Build it Green Program" in Irvine incorporates high efficiency plumbing fixtures into new home construction. Green Point Rated Homes are built using the latest in efficiency techniques, saving homeowners on utility bills and reducing demand on the power grid. The Irvine Company is ENERGY STAR certified. As an ENERGY STAR partner, more than 90 percent of Irvine Company highrises have ENERGY STAR labeling; fifty-four office buildings received ENERGY STAR certification. Along with ENERGY STAR certification, The Irvine Company also builds LEED certified and has all three platinum, silver and gold certifications.
Giving back to the community is at the core of the Irvine Company's culture. The Irvine Company is actively involved in their communities, working with stakeholders on key public policy issues and meeting critical needs through community involvement. Irvine Company doesn't just build homes, they build communities in which people can grow and thrive.
Stephanie Consiglio is an assistant editor for Builder and Developer magazine. She may be reached at sconsiglio@penpubinc.com.