The International Builders Show brings record breaking attendance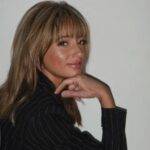 By Christine Rombouts
The excitement, energy and enthusiasm were everywhere in Las Vegas as thousands of homebuilders converged for the largest show in our industry, setting new attendance records and creating new traditions. The 2023 NAHB International Builders' Show (IBS) was back in Nevada and it was the biggest show since 2008. From the Central Hall to the new West Hall and everything in between, this year there were nearly 70,000 attendees, 1,300 exhibitors, 100 educational sessions, events, parties and so much more. 
2023 marked the 10th anniversary of Design & Construction Week (DCW), the co-location of IBS and the National Kitchen & Bath Association's (NKBA's) Kitchen & Bath Industry Show (KBIS). 
"This year's exceptional turnout is a clear indication of the strength of the industry and its optimism about the future," said Geoff Cassidy, NAHB senior vice president of exhibitions and meetings. "Attendees took advantage of unique networking opportunities and education sessions that delivered insight and practical guidance to grow their businesses."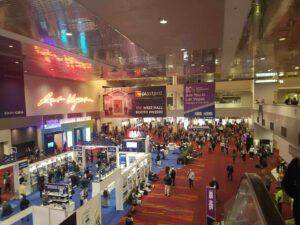 1,300 Booths
IBS exhibit space totaled more than 600,000 square feet, where more than a thousand companies displayed the latest in building products and technology. LJP Construction Services was one of the exhibitors and executives were impressed with the new products, technologies, trends and traffic. 
"The first two days of the show saw a lot of traffic at our booth, and it felt like there was a lot of traffic across all the halls. I think the total turnout was strong. Interest was generated by the product demonstration booths, and it appeared that attendees came with an idea of certain booths they wanted to see and people they wanted to meet. We interacted with both people who were new to our services and some of our current clients," said Toni Fetchel, Senior Director of Internal Operations, LJP Construction Services.
Westlake Royal Building Products showcased its impressive portfolio of roofing, stone, siding and trim, outdoor solutions and numerous additional building materials in IBS' largest booth on the tradeshow floor.
"This year's show was a huge success for us," says Steve Booz, VP marketing and product management at Westlake Royal Building Products. "Not only did we notice increased attendance numbers and booth traffic, but the reception among builders and designers of our various product lines was pronounced. We will definitely be back next year."
Best of IBS Awards
The 2023 Best of IBS Awards received hundreds of entries. Decided by a panel of 26 independent judges made up of industry and media representatives, the awards were given in nine categories, plus the overall Best in Show winner. Awards were given to exhibitors with a product or line that shows the best combination of design, functionality and innovation, as well as its usefulness to consumers and/or home builders.
This year's Best of IBS Awards received more than 400 entries with Door Stud by Door Stud LLC winning Best in Show.
The winners were:
Best in Show:

Door Stud by Door Stud LLC

Best Energy Efficient Product:

SPAN Drive by SPAN

Best Home Software Product:

BILT by BILT Inc.

Best Home Technology Product:

GE Profile UltraFast Combo with Ventless Heat Pump Technology by GE Appliances

Best Indoor Product:

Overture Automated Indoor Air Quality System by Broan-NuTone

Best Kitchen & Bath Product:

BlueStar Dual Fuel Range by BlueStar

Best Outdoor Product: 

HydAway Hydraulic Walls by HydAway Hydraulic Walls

Best Window and Door Product:

Door Stud by Door Stud LLC

Most Innovative Building Materials: 

Elevation Cable Rail by Barrette Outdoor Living

Most Innovative Construction Tool:

Mobile Carpenter Workshop Trailer by On-Site Building Solutions LLC
More Than 100 Educational Sessions
IBS also offered more than 100 education sessions led by experts on a wide range of industry issues. This year's lineup offered super sessions, learning labs, master work shops and more. 
"I always enjoy the educational sessions, but this year's lineup was exceptional," said Carol Ruiz, CEO-owner of NewGround PR & Marketing. We had several clients who presented panels this year and they were standing room only. It's a chance to walk away with the latest trends, newest techniques and forward-thinking business strategies. We need to hear from these thought leaders who transform the way we think and address issues critical to the housing industry."
From Central Hall to the new West Hall and everything in between, this year there were nearly 70,000 attendees, 1,300 exhibitors, 100 educational sessions, events, parties and so much more."
Here are some highlights from the educational sessions.
The Blueprint: An Inspirational Roadmap for Creating Sales Through Design in 2023 was a well-attended panel featured 60 of the most cutting-edge ideas and trends from six design experts. Three regional builders also took a deep dive into best practices for incorporating consumer experiences – including results of the America at Home Study – into home designs and communication. This was spearheaded by marketing expert Teri Slavik-Tsuyuki of tst ink, consumer strategist Belinda Sward of Strategic Solutions Alliance, and architect Nancy Keenan, president of DAHLIN. They presented on some of the hard data about changing consumer perceptions of home and discussed new findings and consumer motivations that reinforce an imminent need for new living solutions. 
"Personally, I like the Super Sessions. The way it was organized was great, almost similar to newsbytes. One of my favorites featured Gina Nixon, Teri Slavik-Tsuyuki and Matt Sauls, among others. They spoke to what inspires homebuyers today and the power behind listening then acting," said Dana Kovach, CEO/Owner, Kovach Marketing.
Sales and marketing were also big discussion points at IBS 2023 with multiple panels discussing successful strategies. Sales industry veterans Mike Lyon and Jeff Shore led one of the most popular panels: The Wake-up Call: Proven Sales Tactics for a Tougher Market. This session was certainly a wake-up call for returning to first principles and discovering new marketing and sales techniques.
What Women Want & Why was a lively journey led by Alaina Money-Garman, CEO at Garman Homes, Darian Wagner, principal at DAHLIN and Doris Pearlman, Possibilities for Design Inc. It offered attendees a chance to clearly and effectively understand, design, and communicate with the most influential segment of the homebuying population today: women. The panelists shared design insights designed to inspire and inform the way we do business with this crucial homebuying audience. Topics included: floorplan design, interior materials, colors, financial investment, and consumers' motivators based on the latest data from the America at Home Study.
Solving Supply Chain Challenges with Better Collaboration & Communication was another popular panel, especially as supply chain interruptions continue to delay material deliveries and throw projects off schedule, costing builders lots of money. Led by Jennifer Castenson, this session offered ways to tackle the issues by working closely with your dealer to improve preconstruction planning. Panelists shared strategies that have worked, and those that haven't. 
"It's been exciting to see our industry raging back like a storm so it's lots of energy, enthusiasm and innovation, which is essential as we all take different approaches to solving some of the industry's toughest issues, like supply chain issues and affordability," said Tony Misura, president, Misura Group. "Even though housing starts have declined, much of the innovation and technology have double-downed, especially since the labor force has declined. This pressure is driving innovations to help with this. The exhibits and lectures are great places to check-out new products and principles. I was excited to attend the supply chain panel by Jennifer Castenson and the offside framing panel by Jess Lohse."
The Nationals
Pride was also running high during the two-day event as sales and marketing professionals celebrated big wins at Caesar's Palace in Las Vegas, Nevada the night before.
NAHB honored outstanding residential real estate sales, marketing and design and individual achievement at the National Sales and Marketing Awards gala. Known as "The Nationals," hundreds of people attended the formal affair, which were established in 1982. The Nationals pays tribute to superior sales and marketing achievements by individual sales and marketing professionals, homebuilders and associates and councils. It's the largest competition for new homes sales and marketing professionals and communities. 
"The Nationals celebrate innovation, creativity and originality in the housing industry," said NSMC Awards Subcommittee Chair Kelly Ann Zuccarelli. "We are proud to honor these outstanding individuals and companies for their achievements."
The Nationals celebrates North America's best new-home sales and marketing, and recognizes outstanding achievements in categories that include:
Homebuilders and communities

Model homes

Sales experience

Architecture, interiors and sales offices

Landscaping

Merchandising

Individual sales professionals

Councils and associates

Logos, graphics, brochures and signage

Websites

Special promotions

Advertising and overall campaigns
Premier Soleil won big as the multi-family community of the year, while The Landing at Tustin Legacy won detached community of the year and Tesoro Viejo won master-planned community of the year. For the best of 55+ communities, Michelle Pearl with Tri Pointe Homes, Altis won Lifestyle Director of the Year. 
Here is a recap and View all the winners here: The Nationals Winners Book
https://online.flippingbook.com/view/378151609/
More highlights of IBS
IBS kicked off with the country's leading advocate for skilled labor and the CEO of the mikeroweWORKS Foundation, Mike Rowe, who set the story straight to debunk the myths and misperceptions about the trades and to help close the skills gap during the DCW Opening Ceremonies.

Demonstrations in the Construction Performance Zone and the NEW Craft Techniques Zone were popular places to gather innovative ideas and information.

New in 2023! Experiential learning in Super Sessions and Learning Labs provided attendees with a new learning experience, including lively debates, free-flowing town halls, live demonstrations, and one-on-one interviews with industry leaders. 

Attendees were excited to share their fun experiences, so the exhibit floor popped up all over social media buzzing with demos, talks, firepits, a tequila tasting, snacks, and the foldable house. 

Official networking events included the U40 & Young Professional Meet-up and evening events like the IBS House Party, The Nationals

Awards, the Best in American Living Awards and the Young Professionals Party.

The Housing Innovation Alliance engaged the University of Denver's graduate and undergraduate students to look at the show floor with a fresh set of eyes. Students were asked: "What products and technologies resonate with them and what do they think will fuel innovation in our industry?" "This is the second year we're running our show floor blitz in partnership with the University of Denver's Burns School of Real Estate and Construction Management and we were very excited about this. We've mapped out a scavenger hunt-type experience to uncover the best of what the show has to offer, guided by specific requests from our 2,000 plus company network," said

Dennis Steigerwalt

, President, Housing Innovation Alliance

The House That She Built continued to make an impact with book signing events, education sessions and more with the author and real-life women who inspired the children's book. "I was inspired by 'The House That She Built' panel, which was let by Mollie Elkman. Panel members offered great insights and suggestions on how individually and as an industry, we can open more doors to up-and-coming generations," said Kovach. 

The closing concert featured singer/songwriter Sheryl Crow.
Mark your calendars for next year's shows, which will be held in Las Vegas February 27-29. 
Christine Rombouts is a publicist in the homebuilding industry and a senior contributing editor at Builder and Developer. She can be reached at crombouts@ca.rr.com