Warmington Measures Quality with HERS Ratings
Warmington maintains green standards despite Las Vegas' foreclosure-stricken market
Photography by Warmington Residential
Warmington Residential, part of the Warmington group of companies, showcases the best of two-story single family homes in Las Vegas with the gated communities Westbury and Ridgehaven—and each are within minutes of one another.
Between the two communities, there are six floorplans available (ranging between 2,000 and 2,400 square feet) and all homes are ENERGY STAR® certified. At Ridgehaven, homes boast up to three to five beds, up to four bathrooms and two-car garages. There are currently six lots sold and 13 homes built. And at Westbury, homes range up to three to six beds, up to three bathrooms and two-car garages. Both communities also offer an open concept layout with great room configuration, covered patios, covered porch entries, loft, den, and an optional first floor bedroom.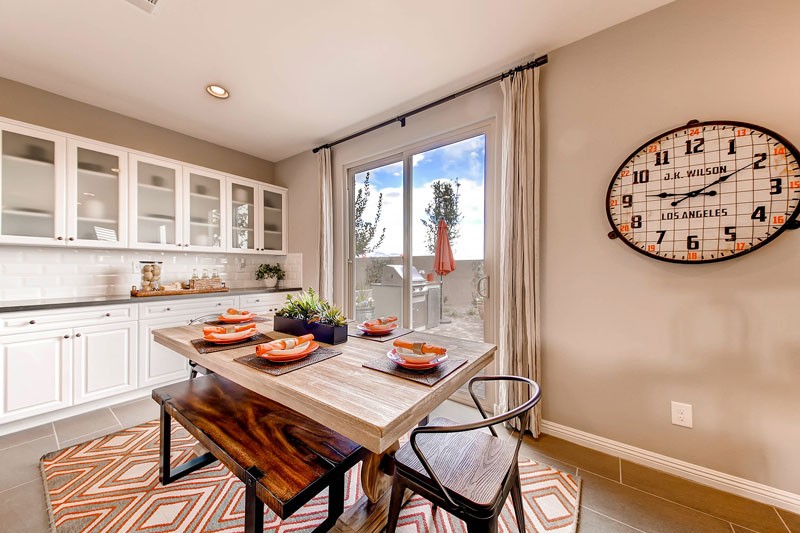 The Gramercy is a luxury mixed-use property that includes many restaurants, coffee shops, and more, and is in close proximity to Ridgehaven. "In addition to [Ridgehaven's] unique open concept layouts and included features such as nine-foot ceilings throughout and included covered rear patios, Ridgehaven's proximity to the Gramercy makes us stand out from other new home communities in the Southwest," said Ridgehaven Sales Representative Achsha Lamb. "Located only steps away from Ridgehaven through our pedestrian gate, homeowners can easily take advantage of all the Gramercy has to offer."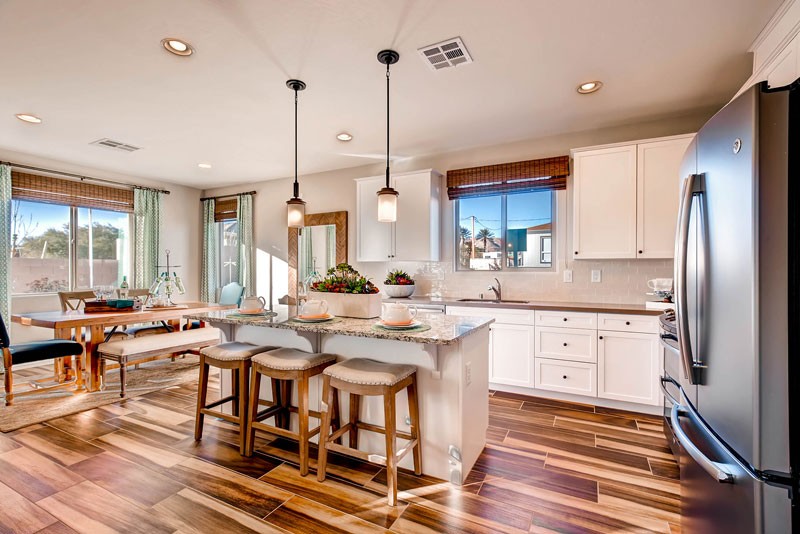 Warmington Residential takes great pride in the quality of its homes and believes that high quality and increased efficiency are one in the same. The team at Warmington understands that quality today is measured not just by wood and nails, but in SEER and HERS ratings, kilowatts saved, and impressive durability. The homes take advantage of the most current technology, materials, and conservation methods. These homes require less maintenance, contributing to a higher quality of life and are 30 percent more efficient than a standard resale home, which gives them a distinct advantage over older homes.
The interiors of the Ridgehaven models do not sacrifice style for efficiency. The kitchen boasts white RSI cabinets, Moen faucets, and the latest stainless steel GE appliances. All of this pairs beautifully alongside a neutral color scheme with subtle pops of blue hues that transition throughout the living room and dining room.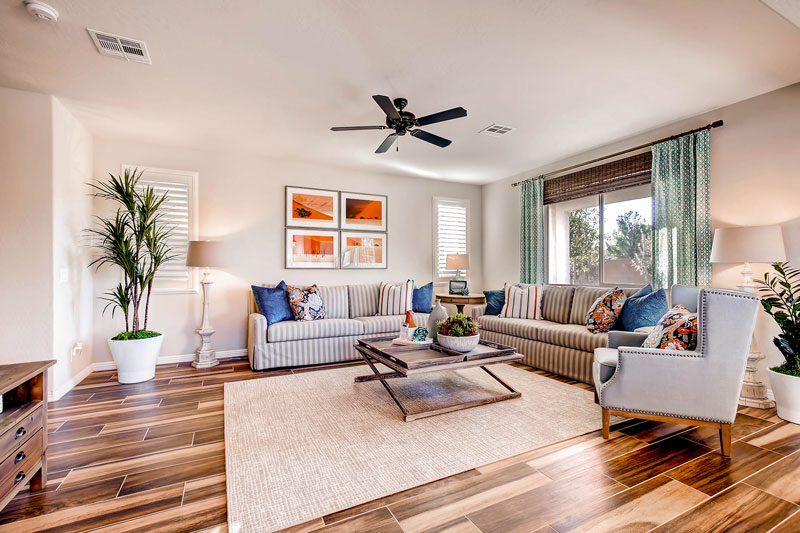 Flooring throughout the first level ties into the neutral theme with alternating light and dark wood panels to reflect a natural feel. PlyGem windows let the Las Vegas sun shine through on both levels of the home and Sea Gull lighting provides mood lighting with trending fixtures.
Neutrals extend to the exterior with Sherwin Williams paint and striking Therma-Tru doors.
The model within Westbury, in close proximity to Ridgehaven, also maintains a neutral palette, but in this model, subtle touches of orange is used sparingly throughout.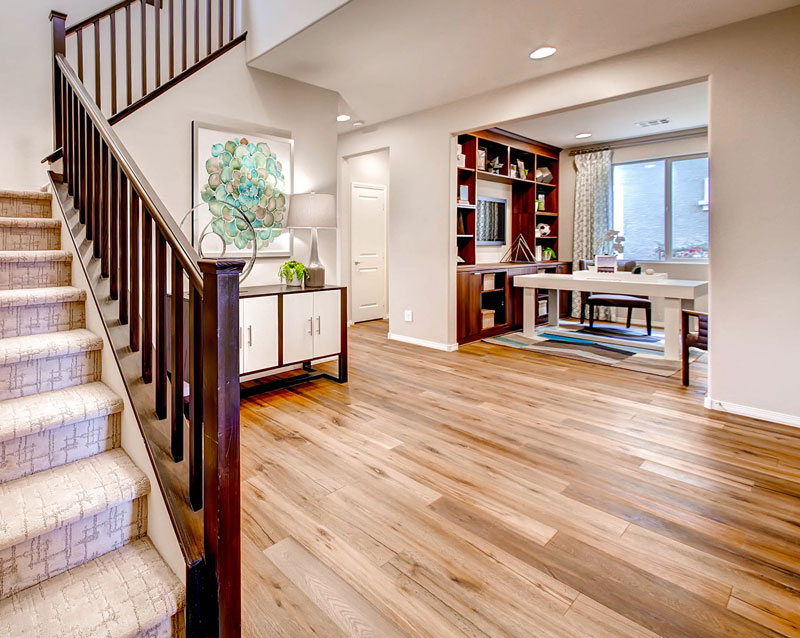 After a period of foreclosures among the Las Vegas housing market, Warmington sets themselves apart from the downturn with these new communities selling at affordable prices for families in the upper $200,000s. And even with this price, the builder maintains green as a standard despite the foreclosure-stricken market. However, the Las Vegas housing market is now on the mend. In fact, for the week ending February 21st, the new home segment of the Las Vegas real estate market remained stable, averaging 0.7 net sales per subdivision for the fifth straight week, according to Las Vegas based Home Builders Research's Weekly Traffic & Sales Watch. Consumer traffic numbers also remained similar to what has been seen recently but still remains below the high level of activity seen at this time last year.
Warmington Residential builds efficient homes in three divisions, including Southern California, Northern California, and Nevada. Among these regions, Warmington Residential has roughly 20 new home communities in various stages of sales or development.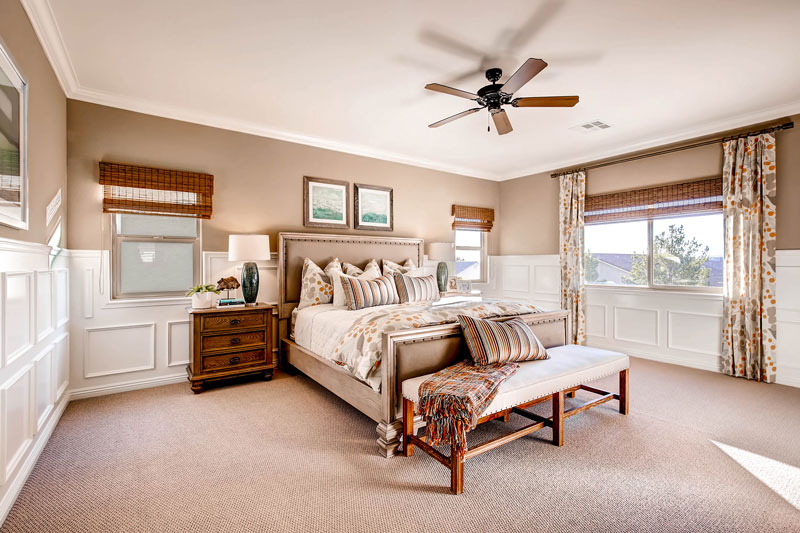 This year the Warmington group of companies celebrates its 90th anniversary. The group, which has roughly 190 employees in two states, started in 1926 as a custom homebuilder in the Los Angeles area, and over the years expanded to a full service real estate organization. Today, the Warmington group of companies maintains expertise in residential homebuilding, community development, acquisitions, apartment and commercial property asset management, design center services, and options management.
As of January 2016, Warmington Residential has a new President and Chief COO. Previously serving as Executive Vice President and President of the Southern California and Northern California divisions, Matt Tingler's leadership role has expanded as he has assumed principal oversight of Warmington Residential's operations and divisions in California and Nevada.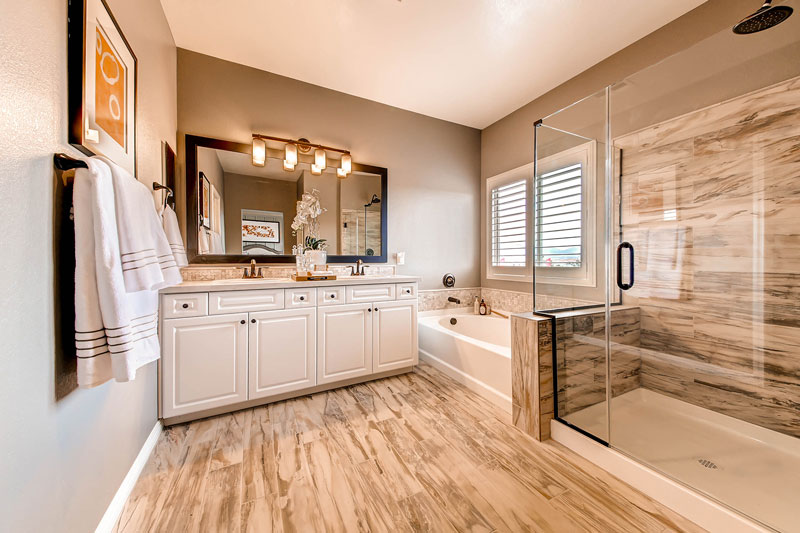 As President, Tingler takes over for Jim Warmington Jr., fourth-generation leader of the privately held organization and its current CEO. Warmington Jr., will continue to oversee the management and executive responsibilities of the Warmington group companies.
"It is truly an honor to lead and be entrusted with Warmington's homebuilding operations," said Tingler. "I have such great respect for this company and its team members and values. Warmington is like a family to me and I will work extremely hard to protect its tradition of excellence and promote the growth and prosperity of the business."
The Orange County Business Journal has recognized Warmington as the Fastest Growing Private Company in 2007, 2012, 2013, 2014, and 2015. Most recently, the group earned a spot as a Top OC Workplace by the Orange County Register.
For more information, please visit
www.homesbywarmington.com.