West Highlands Transforms Northwest Atlanta
Located just four miles from downtown Atlanta, Brock Built Homes' West Highlands is an award-winning master planned community that offers new Craftsman style homes that are being developed on 230 acres and plan to expand to 460 acres.
Development for West Highlands started in the planning stages in 2001 with the first land development in 2003 and is ongoing. There are 700 multifamily units built and plan to have 786 singlefamily units built by the end of development. There are currently 240 units built and occupied. Brock Built is a boutique home builder offering products in a variety of markets in metro Atlanta, Ga. as well as in Charleston, S.C. Since 1984, Brock Built Homes has been a premier builder of Atlanta new homes. Their commitment to quality and customer service is in every detail of their new homes.
"I have worked for multiple builders, but because Brock Built Homes is a family business that has a lot of pride in their product, strong family values and integrity, they stood out to me," Dahlia Aitova, community agent for West Highlands said. "Needless to say, these homes are built so well that it makes them really easy to sell."
West Highlands is a Public Private Partnership between The Atlanta Housing Authority, Brock Built Homes, and Columbia Residential. The former use of the property was a public housing project that was depressed and isolated. The partners worked on land planning the property to create inclusion and integration with the rest of the community. "The redevelopment of this area has been transformative to Northwest Atlanta," founder and President Steve Brock said. "The area had been depressed and shunned by developers [in the past]."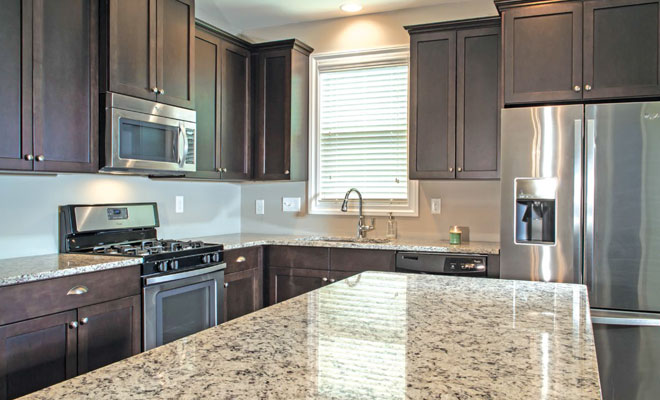 Brock brings 30 years of building experience to the community and serves as a Life Director on the Board of Directors for the Greater Atlanta Homebuilder's Association, and has been named Builder at Large. "He is one of the pioneer builders that goes into the places that other builders did not want to touch, and creates communities and homes that become the most sought after addresses in Atlanta," Aitova said.
Some of the industry's best brands grace the homes of West Highlands, like Shaw carpeting and pre-finished hardwood flooring, DalTile tile, Sherwin Williams paint, Lennox HVAC systems, and Masonite doors. The new homes at West Highlands offer 1,800 to 3,000 square feet, two-car garages, front porches and a variety of luxurious interior features. In addition, the homes at West Highlands are built to Brock Built's GreenSmart standards.
Brock Built always creates an energy efficient product. And their dedication to green building and conservation has led to the development of this GreenSmart program, designed to conserve energy for the homes built in West Highlands.
The program includes spray-on insulation that fills wall cavities, energy efficient plumbing and lighting fixtures, house wrap, and air sealing. Radiant low emissivity (low-E) glass is used for windows to heat and prevent sunlight from overheating rooms, and radiant barrier roofing that blocks 97 percent of all radiant heat going into the attic to keep houses cooler, which in turn reduces homeowners' monthly air conditioning bills by up to 17 percent.
South Face Energy Institute has a partnership with the Greater Atlanta Homebuilders Association to train the homebuilders to the latest high performance green building techniques. "The homes are built to extreme green building standards," Brock said. "The materials used and the testing that goes into each unit is extraordinary."
Not only do the homes in West Highlands incorporate energy saving features, but have incredible interior appeal, as well. Homes feature smooth ceilings throughout, with nine feet on main level and eight feet on upper level, vaulted and trey ceilings, pre-wiring for lights and ceiling fans in family room and all bedrooms, worryfree stain resistant carpeting with standard pad, hardwood floors throughout main level, and quality designer vinyl in laundry room. The Katlyn is one of the most popular two-story floor plans with 2,212 square feet, four bedrooms, and three bathrooms.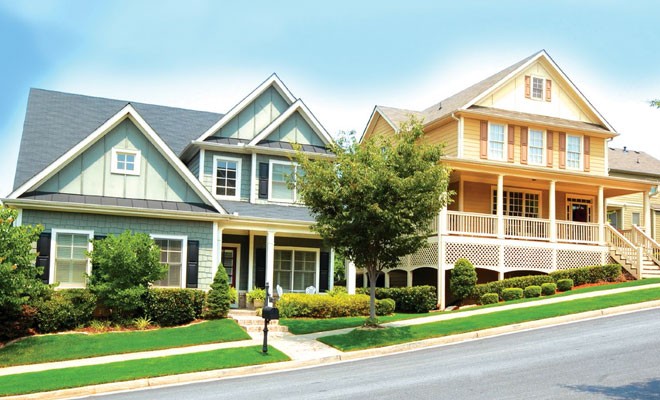 The Wimberly is a leading three-story floor plan with 2,148 square feet and features a spacious, open layout. The first floor showcases a two-story foyer, formal dining room and separate breakfast area, while the spacious family room opens into the gourmet kitchen that includes stainless steel appliances, an oversized island and cabinetry, hardwood flooring, granite countertops, walk-in closets and trey ceilings.
Three bedrooms, including an oversized owner's suite with a private sitting area, and a beautifully tiled bathroom, allow everyone to enjoy their own "staycation." Brock Built's customary attention to detail and excellent standard features make this home incredibly unique.
The centerpiece of the West Highlands community is Herman H. Perry Park, a great picnic area spot with walking paths and a playground. The community is known for its beautiful and open green spaces throughout the property. Brock Built's success is noted by several awards and West Highlands has been recognized as best in its class on multiple occasions. In 2005, the neighborhood won a Community of Excellence award from the Atlanta Regional Planning Commission and three of the five multifamily phases have won Pillars of the Industry Best in the Nation from NAHB.
And most recently, West Highlands received an OBIE award in the category for $299,999 and Under Single-Family Detached/Urban Redevelopment/Revitalization. With West Highlands in continuing development, more awards will surely ensue for the energy efficient community.
Tamara Philips is the assistant editor at Builder and Developer magazine. She may be contacted at tamara@penpubinc.com