Western Window Systems President Resigns to Pursue New Business for Social Change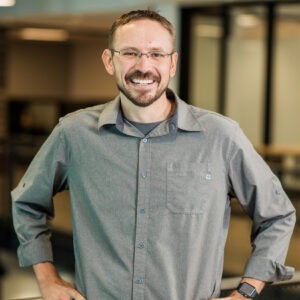 Phoenix — Today, Western Window Systems, part of the PGT Innovations (NYSE: PGTI) family of brands, announced that its president, Scott Gates, will depart the company on January 31, 2020, to form an entrepreneurial clothing company with the social goal of helping inmates gain new skills, earn fair wages, and provide for their families.
"Scott is a dynamic figure in the fenestration world and his role in Western Window Systems' significant growth cannot be overstated," says Jeff Jackson, PGT Innovations' CEO, "from delivering record-breaking sales to overseeing growth enablers, such as new products, to market expansion to development of sales and marketing strategies and a strong company culture. Western Window Systems will continue to benefit from Scott's talents through the ongoing work of the amazing leadership team he has built. I'm happy that our relationship continues to evolve and look forward to seeing Scott realize his dream."
Prior to beginning his role as president in August 2015, Gates served as Western Window Systems' president and chief operating officer following assignments as vice president and general manager and marketing director.
"After eight years, I am most proud of the work we have done to create a leadership team and culture at Western Window Systems that is second to none," says Gates. "I know the team will thrive under this leadership and I have the utmost confidence in my colleagues at PGT Innovations."
About Western Window Systems
Western Window Systems designs and manufactures moving glass walls and windows that bring indoor and outdoor spaces together. Inspired by contemporary living, our high-quality products are available in custom sizes, standardized sets, and massive dimensions for unlimited design possibilities in residential, multi-family, and commercial projects. From superior craftsmanship and timeless design to exceptional customer service, Western Window Systems is a preferred choice of architects, builders, and homeowners throughout North America. For additional information, visit www.westernwindowsystems.com.
About PGT Innovations, Inc.
PGT Innovations manufactures and supplies premium windows and doors. Their highly engineered and technically advanced products can withstand some of the toughest weather conditions on earth and are revolutionizing the way people live by unifying indoor and outdoor living spaces.
PGT Innovations creates value through deep customer relationships, understanding the unstated needs of the markets it serves and a drive to develop category-defining products. PGT Innovations is also the nation's largest manufacturer of impact-resistant windows and doors, holds the leadership position in its primary market, and is part of the S&P SmallCap 400 Index.