WHA: Celebrating History Through Color and Design at Rienda
The Village of Rienda pays homage to the land's ranching legacy by honoring this history through its architectural dialect and landscape palette
By Yvonne Nguyen
A little over five years ago, William Hezmalhalch Architects (WHA), a full-service land planning and architectural design firm based in California, worked with the developers of Rancho Mission Viejo (RMV) to create prototypes of what would become RMV's Planning Area 3, a piece of ranch land and ridgeline between Chiquita Canyon and Ronald W. Caspers Wilderness Park in Orange County, Calif. Once complete, Planning Area 3 will be a mixed-use community of over 7,500 homes and 6 million square feet of non-residential space on over 3,000 acres of land. 
The Village of Rienda is the first village within Planning Area 3 and the third village developed in the community of Rancho Mission Viejo. Phase I of the village features 671 units in seven different neighborhoods. The homes were built by Lennar, Meritage Homes, PulteGroup and TRI Pointe Homes.
Located near the historic Cow Camp and the Nature Reserve, residents at the Village of Rienda have access to outdoor trails, parks, pools, sports fields, community farms and clubhouses. 
The Ranch Camp is the main hub of activities and experiences in the village, featuring a plethora of amenities and recreational spaces for residents. The main attraction is the Ranch Cove, a sprawling, half-acre pool surrounded by lounges, fire pits, barbecues and play areas.
Alongside all the recreational spaces, there is an information center, an equestrian meadow and a fitness center with a lap pool. To top it all off, the Ranch Camp features a trail head that connects to the extensive trail network interwoven throughout the community and surrounding natural canyons. 
While WHA played a role in the prototyping of the Village of Rienda with Rancho Mission Viejo developers, it was in the development of Serenity, a community of 86 houses built by Lennar, where they stepped into the role of designers for the homes.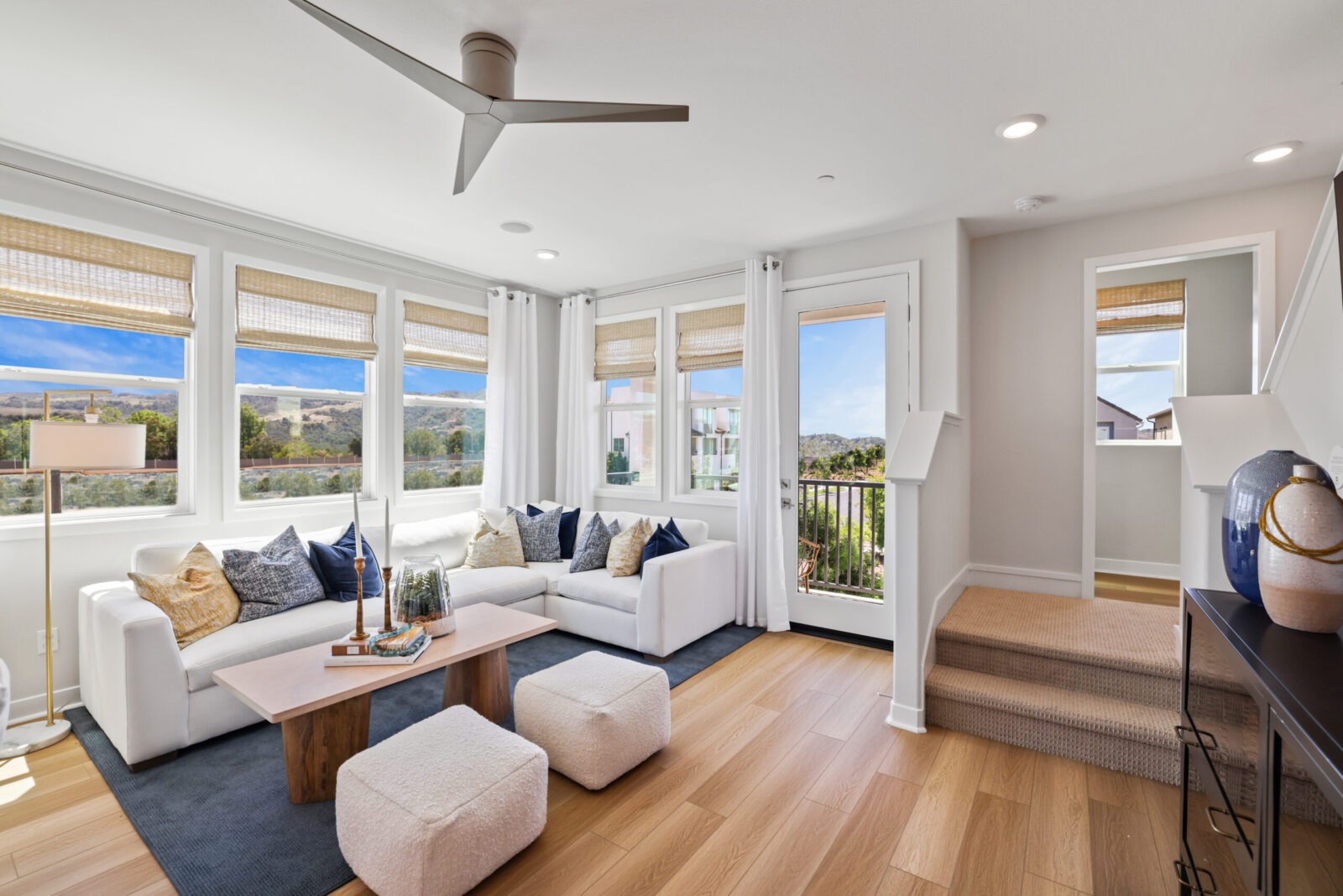 Drawing on over 40 years of experience, WHA was able to bring RMV's vision of a community that embodies the height of ranch living and incorporates it into the homes. The firm is trusted by agencies, builders and developers for the collaborative creation of projects rich in diversity, inventiveness and forward-thinking solutions.
With a unique blend of visionary design professionals skilled in the various disciplines of architecture, planning, community design, urban design and global planning and a high level of expertise and experience, the firm worked with Lennar, one of the nation's leading homebuilders, to actualize the Serenity community in the Village of Rienda.
Since 1954, Lennar has built over one million new homes for families across America in some of the nation's most popular cities, with a footprint in 26 states. Their communities cater to all lifestyles and family dynamics, whether it's for a first-time or move-up buyer, multigenerational family, or Active Adult. 
Together, the two powerhouses, alongside RMV developers, created a community within the Village of Rienda that pays homage to the land's ranching legacy by honoring this history through its architectural dialect and landscape palette. 
Using the Master Color Palette designed by the WHA Color Studio, the colors selected for the neighborhood aimed to maintain the essence of The Ranch's rich history and culture while highlighting the natural beauty of its surrounding open space and ranchlands.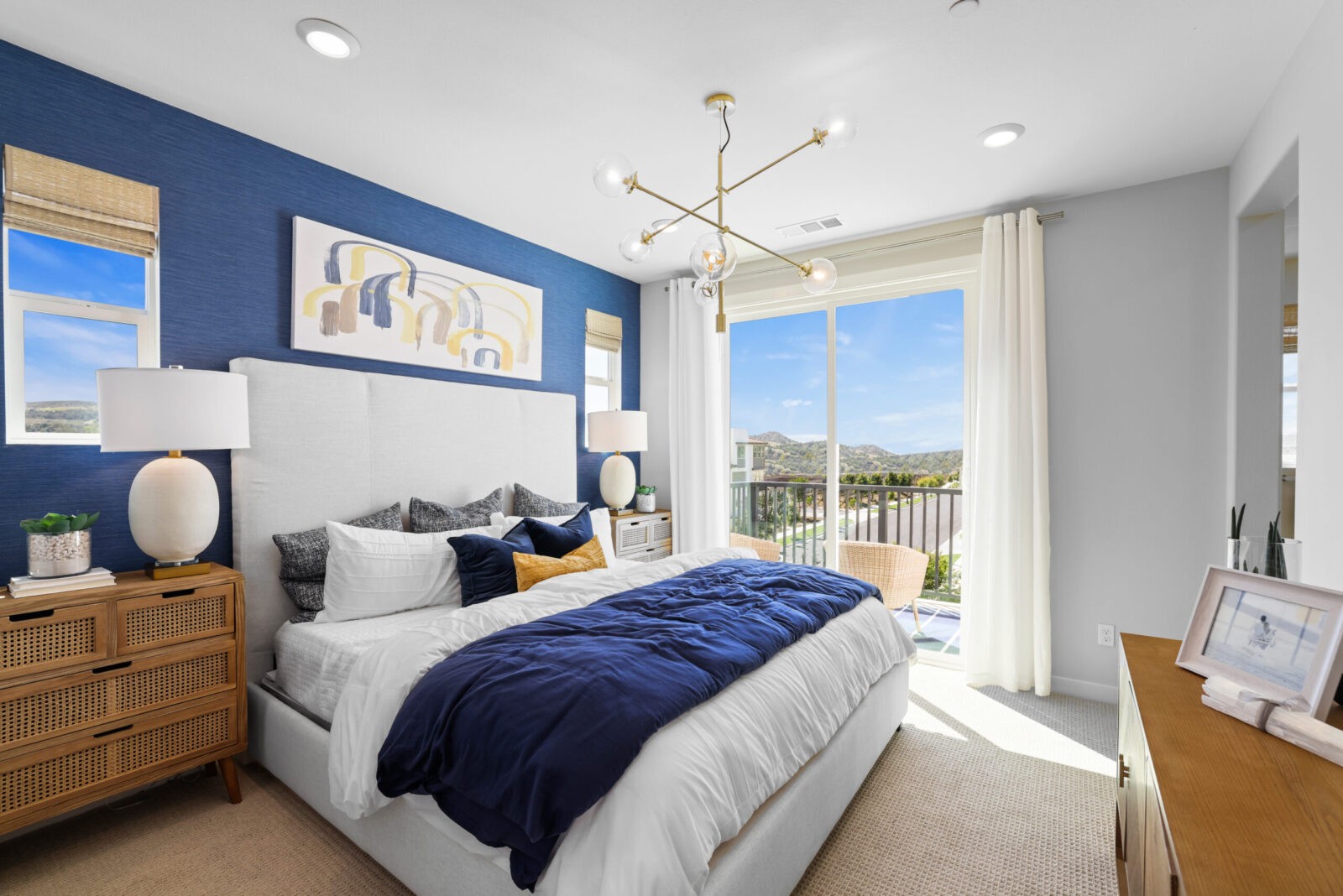 Serenity, a collection of 86 three-story single-family homes are priced from the mid $800,000s to the upper $900,000 with homes ranging in size from 1,418 square feet to 1,773 square feet. Residents have the choice between farmhouse, contemporary and mercantile elevation styles to best reflect their own style. Alongside the different exterior architectural styles available, residents can choose from three different floorplans. The plans vary, offering two or three bedrooms and 2.5 bathrooms.
The houses in Serenity are equipped with high efficiency HVAC systems, solar panels, tankless water heaters, dual-glazed windows with high performance low-E glass and full exterior door weather stripping, among other energy efficient features.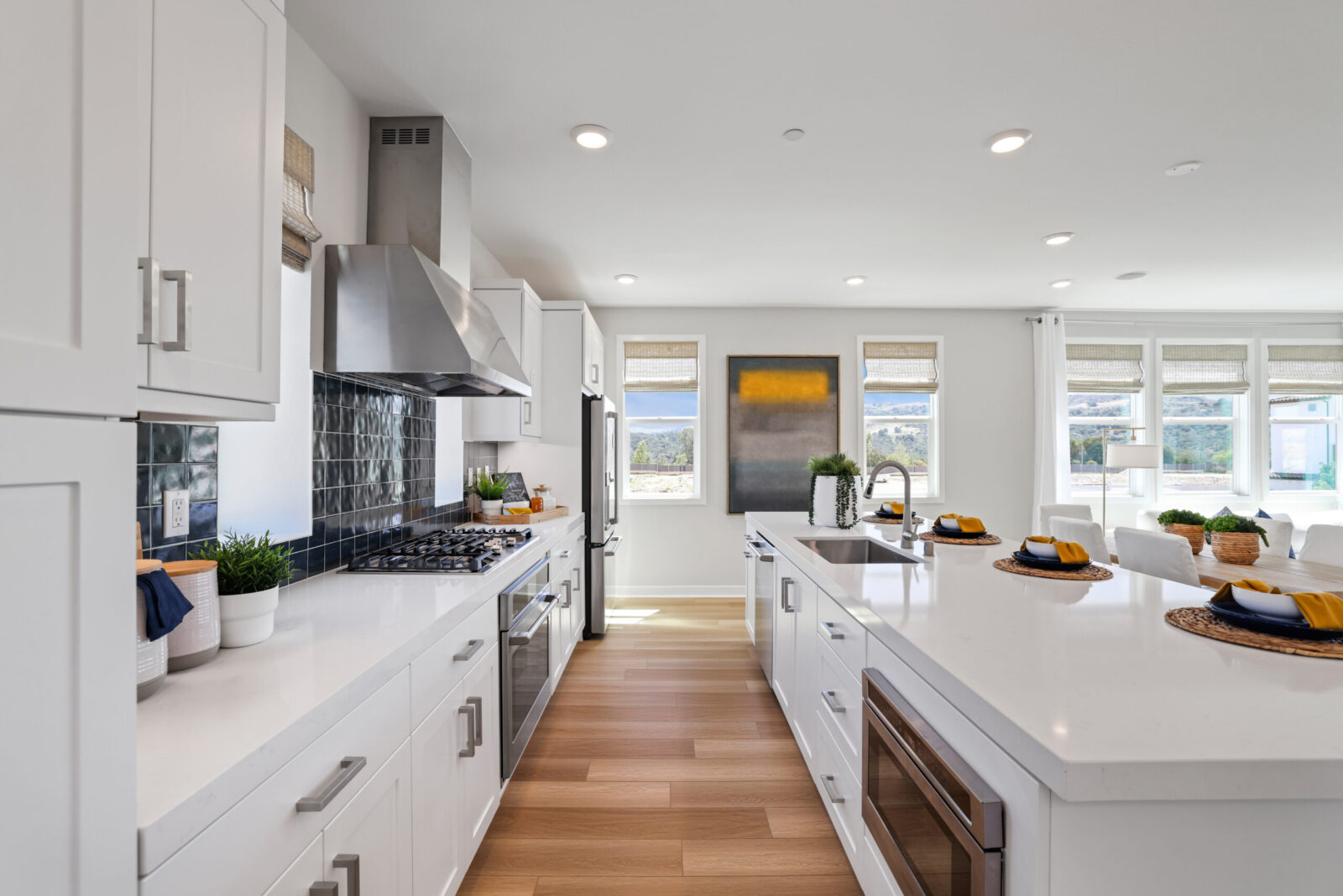 Since south Orange County has strict height limits, the three-story homes were built to exact specifications to meet that standard. As a solution, a flat roof concept and inboard HVAC systems were incorporated. In addition, the first-floor plates were lowered while volume was kept in the second and third floors where the living and bedroom areas are located to ensure quality of life was not sacrificed on the main floors. 
Originally, the homes were designed for first-time home buyers, but given the market and increase of prices, the target buyers are now second time home buyers. Serenity was designed for young families in mind, with contemporary architecture, bold color schemes, open floor plans, flex spaces and private rooftop decks. Lennar prioritized incorporating private outdoor usable space.
Serenity in the Village of Rienda manages to pay homage to the land's history, while offering a modern design to best serve the residents. While the community is fairly new, planning for Phase II is underway, with a projected opening date of late 2022. 
Yvonne Nguyen is Editor of Builder and Developer. She can be reached at yvonne@builder.media.