What Do Millennial Homebuyers Want Post-Pandemic?
Desires and needs for the largest generation of homebuyers have changed 
By Josh Kassing
Millennial homebuyers were set to become homeowners in droves at the start of 2020 thanks to a strong job market, low mortgage rates, and the numbers. Millennials had just become the largest generation of homebuyers, the Washington Post boomed in December 2019. The only problem in sight would be "finding enough homes for buyers," the publication added in January.
So much for sure things. Caught by the most devastating pandemic in over 100 years, home- buying demand fell by 25% compared to 2019 after being down as much as 36% in late March, Redfin reported. But the silver lining? Mortgage rates in July fell below 3% for the first time since
Freddie Mac started tracking averages in 1971. So homebuying is back, especially for the millennials who were about to (finally!) buy their first residences pre-pandemic. But now they're actually taking the plunge because mortgage rates are exceptionally low, they're starting families and remote working has eliminated their need to live "this close" to work. What's more, they want a very specific laundry list of features that inspired them to save up so they could skip starter homes (as we reported in our Builder and Developer column in July 2019). They also have new needs.
Millennial's Post-Pandemic Needs
The desire for more space is what millennial's want most right now. After sheltering-in-place for four or five months, and faced with growing families, they're longing for more space—especially outside and not necessarily just for their kids. More than 80% of millennials own dogs and want space for them to run around. Dog runs and grooming stations have become a standard amenity in multi-family communities and yards have become must- haves for many millennials.
Kitchens "their way" are also key to millennials. Not necessarily smaller, but simpler, healthier, and smarter with as much visibility and natural light as possible, according to the National Kitchen + Bath Association's 2020 Market Outlook released this spring. Larger sinks and refrigerators give millennials space to store food and prepare meals at home, just as large islands with more outlets support studying and working from our residences. Of course, healthier materials and antimicrobial fixtures, finishes, and furnishings are also on their way to requisites.
But finally, it's hard to find homes with better outside spaces and smart, spacious, work- or school-ready kitchens in the dense urban areas millennials have long preferred. That's precisely why suburbs are making a comeback, and this time it goes beyond the hip suburban communities with housing options, high-quality schools, chic retail, trendy restaurants and uber-quick comments. ULI dubbed these areas "hipsturbia" in their 2020 "Emerging Trends in Real Estate Report." To- day, suburbia is looking better than ever, and more than half of Americans, or 175 million of us, live in "a slightly more urban version of them," The Atlantic pointed out last month.
Based on our experience designing dozens of multi-family and new home developments around the country annually, here are some of the most pressing post-pandemic design strategies builders and developers must consider to address the needs, concerns, and aspirations of homeowners and renters.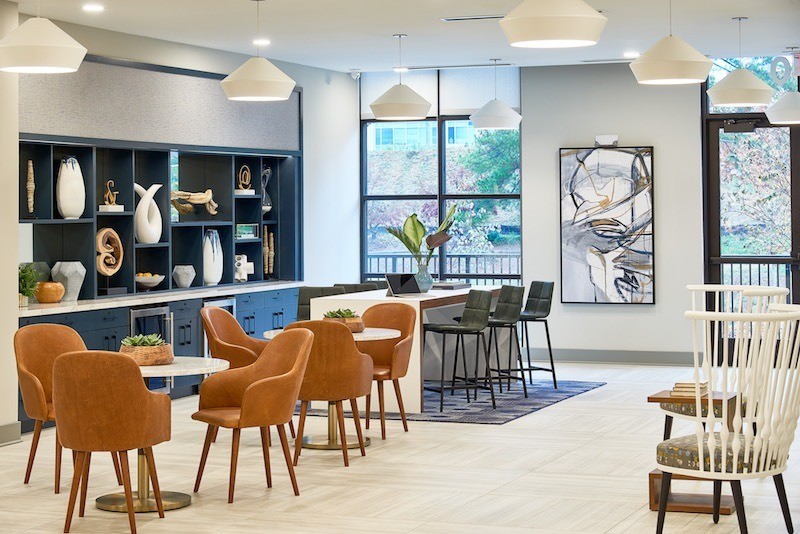 Design Open Layouts That Incorporate More Privacy: How can families manage multigenerational activities that range from doing schoolwork or working remotely to playing instruments and watching television with an open floor plan? They can't, which is why they were falling out of favor before COVID-19. The pandemic hastened our need to find solutions. In our commercial interior design work on model homes, we've found it's critical to offer homebuyers and renters options that include sliding doors and partitions to create private spaces.
Elevate Entries, Reception Areas and Storage Spaces: Like 9/11, the pandemic will have a lasting impact on our home lives with respect to some of the healthy habits we've acquired during this period. We'll take off soiled shoes and outerwear as soon as we enter homes, and need more room everywhere to store supplies. We are increasing the square footage and heightening the aesthetics of entries, reception areas, and storage spaces in all of our projects. The same holds true in multi-family developments, where delivery-dependent millennials flood reception areas with packages and fresh food that must be sent up immediately. This not only makes it imperative to increase the size of buildings' reception areas but also those of its individual units as well.
Make Kitchens Efficient, Attractive and Smart: All generations by necessity spent more time cooking at home during the pandemic. Not surprisingly, the NKBA 2020 Market Outlook found millennials with kids place great importance on having kitchens maximized for meal prep, while all millennials put a high priority on having a connection to nature in their kitchens. To design homes
and apartments that appeal to millennials, our kitchens embrace both these principles and also embrace healthy, sustainable materials.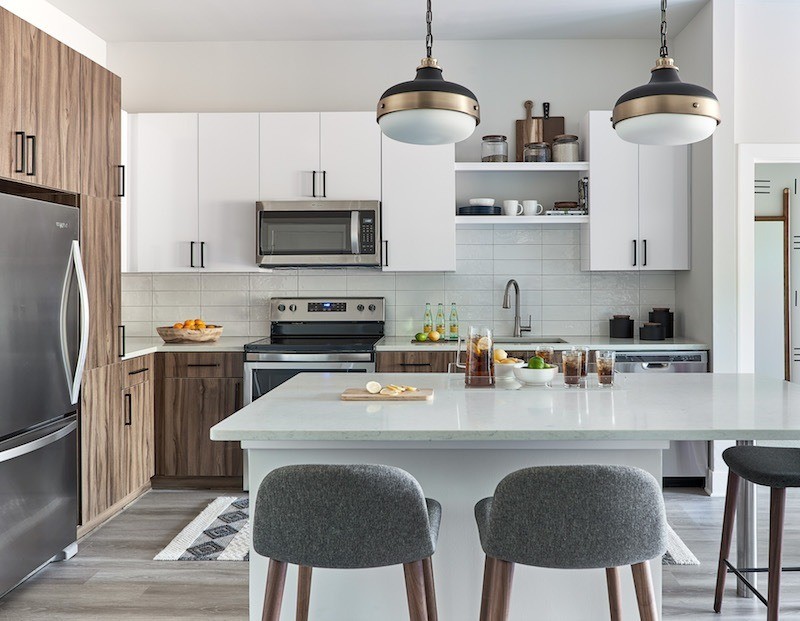 Bring the Outside In, and Vice Versa: Thanks to rentals that have embraced outside amenities, outdoor living is important to millennials—especially as they start families. As we design these spaces in millennial focused homes, we keep in mind that these areas must use healthy, sustainable materials; put safety first; and be maintenance free. Otherwise they will repel millennials buyers and renters rather than spur sales or rentals.
Tech It Up Everywhere: Instant everything—from power for appliances to information to quench a thirsty brain—is more than normative for millennials since it reflects how they grew up. Without power, connectivity, smart appliance, remote controls and design to integrate every aspect of a home's technology, millennials will balk. Maximizing technology and seamless integration is a top priority for all of our projects and ensures apartments and developments sell out.
Josh Kassing is the vice president of Design Development at Mary Cook Associates.