NAHB's Chief Economist offers insight into 2022.
By Robert Dietz
The U.S. economic recovery continues to post solid growth as we head into the final quarter of 2021. As supply-chain issues persist while the economy attempts to build on the post-2020 rebound, the expansion will become increasingly uneven. A deceleration in GDP growth in the third quarter was led by a sharp slowdown in consumer spending and supply-chain disruptions. 
The third quarter marked the slowest gain of the post-pandemic period. On net, NAHB is forecasting a 5.6% GDP growth rate for 2021, the fastest pace since 1984 and 4.1% for 2022. GDP growth is expected to slow in 2022 and 2023 with fading monetary and fiscal policy stimulus and rising inflation concerns.
The labor market continues to tighten even though total employment is still below pre-pandemic levels. The unemployment rate declined to 4.2% in November, the lowest rate since the pandemic, and the labor force participation rate, the proportion of the population either looking for a job or already with a job, rose to 61.8%, the highest reading since March 2020. 
"NAHB expects mortgage rates will continue to climb as Fed tapers, and ultimately reach 4% in the second half of 2023." 
We expect unemployment will be well below 5% at the end of 2021, with further declines expected over the next two years. Lower unemployment will exacerbate ongoing labor access issues in construction and manufacturing. Indeed, there are currently 410,000 open construction sector positions.
The industry must add approximately 740,000 workers per year to account for industry growth and to make up for permanent retirements from the sector, according to a new estimate by NAHB Economics for the Home Builders Institute.
As the economy seeks a new normal, supply-chain disruptions and strong consumer demand continue to push up consumer prices. The Consumer Price Index in November posted the largest annual gain in 39 years. 
The current, significant uptick in inflation pressure, as illustrated by the increase in prices of many building materials, will be partially transitory and moderate over time. Nonetheless, residential construction material costs are 19% higher than a year ago.
In the short-run, supply-chain bottlenecks and pressure from a reopening of the economy is increasing inflation. However, long-run factors favor lower inflation, due to demographics (an aging population), global trade and technology. Moreover, growth expectations have cooled recently. 
The winner of these countervailing inflation trends will determine the future of mortgage interest rates, which is critical given the more than 30% gain in home prices since January 2020 and declines for housing affordability.
This year we have seen mortgage rates on a gradual upward trend, with mortgage rates recently rising to 8-months highs in October. Despite some softening in December, NAHB expects mortgage rates will continue to climb as Fed tapers, and ultimately reach 4% in the second half of 2023. Until recently, low mortgage rates have offset rising single-family home prices, but increased rates will harm affordability and reduce buyer demand in 2022 and 2023. 
Housing demand continues to be supported by low interest rates, a renewed consumer focus on the importance of housing and solid demand in lower-density markets like suburbs and exurbs. Higher building costs, longer delivery times for materials and general unpredictability in the residential construction supply-chain are having measurable impacts on new home prices. Home prices continued to break records, and new home pricing was up 18% year-over-year during the Fall of 2021.
While housing starts were strong at the beginning of the year, higher costs and limited availability of building materials and lots have slowed some development. Despite recent declines, geographic and market trends suggest strong growth for home construction in 2021. 
Single-family construction is expected to be up 9.5% in 2021 compared to 2020. NAHB is forecasting a return to the long-run post-Great Recession trend in 2022 and 2023 with slower gains but construction levels that are approximately 25% higher than in 2019.
Meanwhile, built-for-rent share multifamily construction continues to dominate the apartment and condominium market. The for-sale multifamily starts share has been weak since the end of the Great Recession. 
Led by suburban multifamily construction, multifamily starts were strong at the start of 2021, and are expected to be robust in 2021 and return to trend in 2022. NAHB expects market share gains for smaller multifamily structures, including garden style/low-rise buildings and market share decline in 50+ unit market.  
The remodeling market will also continue to show strength in 2022. Homeowners gained a huge amount of equity in homes, now standing at more than $25 trillion. Due to an aging housing stock and growth in demand for home improvements (such as households choosing to age in place), the demand for remodeling construction will be solid in 2022, even as home sales growth slows somewhat.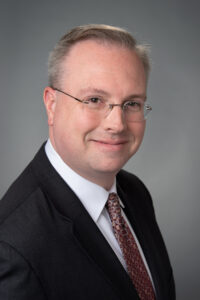 Dietz is the Chief Economist for the National Association of Home Builders.