William Lyon Homes brings innovative design across multiple platforms throughout the housing industry.
Over fifty years ago, the William Lyon Company was founded by Major General William Lyon, USAF Retired, and is ranked among the top residential development companies in the Western United States.
William Lyon Homes knows that buying a new home is among the most important decisions a homeowner will ever make. William Lyon Homes has spent more than 55 years creating new neighborhoods for families all over the U.S. From one decade to the next, their experience, leadership and dedication to each and every buyer remains unmatched.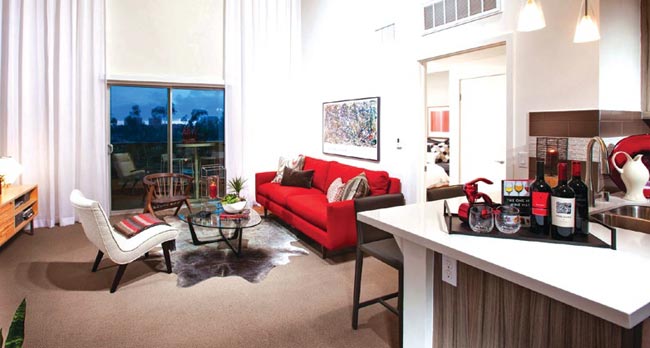 In 1988, Frank T. Suryan Jr. partnered with General Lyon to form three multifamily real estate companies specializing in development, acquisitions and property management. These companies are now known as Lyon Communities. Lyon Communities has been very successful in building luxury apartments. Another set of luxury apartments built previously in the year are Apex apartments, ocated in Milpitas, CA. Apex features 366 apartment homes ranging from approximately 580 to 1,450 sq. ft. It includes studio, one to three bedrooms with one to two bathrooms priced at $1,999. The company has accumulated more than 21, 000 apartments homes and had developed or renovated 30,000 apartment homes in California, Colorado, Georgia, and Florida. Lyon Communities is based in Newport Beach, CA and offers some of the finest and advanced rental communities.
Under the stewardship of our namesake, General William Lyon, Executive Chairman and a member of the California Building Industry Foundation Hall of Fame, the company is led by the best in the business — a team of seasoned professionals whose knowledge, vision and authority continue to inspire confidence and loyalty from one generation to the next. William H. Lyon, Chief Executive Officer, brings his leadership and highly-respected expertise to the many facets of real estate development and corporate strategy; Matthew R. Zaist, President and Chief Operating Officer, is distinguished by years of success and leadership in the specialized fields of finance, land acquisition and product development; and Colin T. Severn, Chief Financial Officer, offers a wealth of experience in real estate accounting and corporate finance.