Woodside Homes enriches the partnership between buyer and builder, making them one of the nation's top respected homebuilders.
Founded in 1977, Woodside Homes has made a name for itself in the home buying industry by securing its prominent position with some of the top homebuilders. They arrived at the top by providing excellent service, paying attention to their customers' needs and paying attention to the housing market.
This service is nowhere better exemplified than in their Better by Design process, which simplifies the intimidating experience of designing a home. The process begins with a questionnaire utilized to understand the aesthetic preferences of each individual buyer, and to guide them throughout the entire design process. "We made sure all the options we chose look great together," says Chief Creative Officer at Design Line Interiors, "so no matter what selection buyers make, their place is going to look beautiful."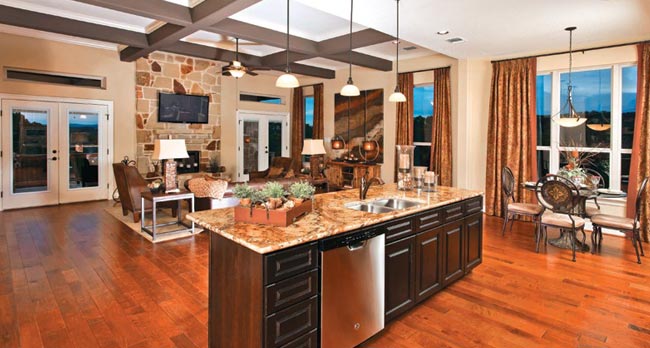 It's no wonder that Woodside Homes has built over 25,000 new homes and is currently building homes in Arizona, Northern, Central and Southern California, Nevada, Texas, and Utah. And recently, Woodside Homes purchased 262 lots in Tulare, a city in Central California, where they plan to build a new residential community by mid-2014. "We are building homes in communities that need it the most, like Tulare," said Joel Shine, CEO and Chairman of Woodside Homes. "With years of experience in sourcing, acquiring and developing land, we have been consistently building in core markets like the Tulare, Fresno and Visalia areas."
Their Valencia Park community, located in San Antonio, Texas encompasses Woodside's commitment to building in core markets, as well as their commitment to personalization. The personal touch is a humanizing one, and when accomplished, people can really feel a true sense of a home by entering through each door and imagining themselves living there.
Many of the single-family Woodside Homes floor plans in the Valencia Park community are priced in the mid- to upper $300,000s and include one move-in ready home with three bedrooms and three baths. Floor plans feature first-floor master bedroom suites and dual master-bedroom suites.