B&D Interview: Doug Bauer, Chief Executive Officer, Tri Pointe Homes
Homebuilder executive addresses current market conditions, sustainability and land acquisition
Builder and Developer: What is a major housing trend and how is Tri Pointe Homes addressing it?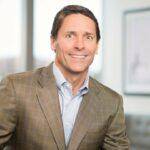 Doug Bauer: A major trend, of course, is rising interest rates. The consumer was rightfully surprised in the latter half of 2022 when rates rose, but as industry leaders, we must be able to adapt. It is good to have perspective, too—when one has been in the business this long, one can remember mortgage rates of 15% to 18%. 
Next, would-be homebuyers naturally retreated to the sidelines last year in the face of higher borrowing costs, many homebuilders reacted by adapting both pricing and incentives. We came up with a more attainable product to pair with our award-winning customer service and design, and offered incentives ranging from financing assistance offerings, closing cost contributions, design studio credits and refreshed pricing on to-be-built and move-in ready homes.
B&D: How has Tri Pointe Homes' business been affected by current market conditions (ex. lack of inventory, affordability, 30-year fixed mortgage rates hovering around seven percent)?
DB: We believe that two macro housing market factors are providing a long tailwind for homebuilders like Tri Pointe Homes. First, demand characteristics in 2023 show a meager resale market. That huge piece of the housing sales pie was reportedly down more than 1.1 million homes, or 22%, year-over-year as of April 2023, the limited supply was fueled by many homeowners who refinanced at below 4%, and therefore those homeowners are incentivized to stay put. Homebuilders may be well-positioned to see increased market share over the next decade, especially if buyer-borrowers see interest rates staying in that 6% to 7% range that we see today.
The second major factor is evolving generational demand, with millennials shifting from renting to owning. Our internal data demonstrates that 59% of homebuyers going through our affiliated mortgage company, Tri Pointe Connect, are millennials while 9% are Gen Z. That demand is expected to last for many years to come.
B&D: What is your approach to land acquisitions?  
DB: Land is the raw material that feeds a homebuilder, of course, so our approach is ultimately informed by the prices at which we can sell a house. Tri Pointe Homes monitor day-to-day market developments while also thinking long-term when it comes to purchasing land. We have an outstanding pipeline through 2025, with our land teams focused on deals that come to market in late 2025 and 2026. Our solid land position of approximately 32,000 lots owned or controlled as of the end of the first quarter provides a foundation for volume growth for the next several years. 
We are also happy to report an 8% to 10% improvement in costs to date on the direct stick and bricks which helps with underwriting land acquisitions.
B&D: What are some examples of how you are addressing sustainability? 
DB: Tri Pointe Homes is customer-driven, committed to improvement and innovation, and focused on being good stewards of the land, so sustainability and environmentally responsible business practices are at the core of what we do.
Examples of Tri Pointe Homes identifying ways to limit our development impact on the existing natural conditions and communities that surround us include: seeking to minimize trucks hauling dirt in or out of the communities for grading activities and, in certain cases, implementing on-site rock-crushing programs in an effort to preserve native soils and reduce the emissions associated with hauling materials offsite; utilizing native and/or drought-tolerant vegetation when possible saves water that would otherwise have been used for irrigation; additionally, we strive to design and build community amenities that harmonize with local habitats and landscapes, including water features that provide wildlife habitats, serve as valuable sources of reclaimed water for local flora, and/or protect waterways from stormwater flow and sedimentation.
Also, evolving local building and energy codes in the communities where we develop constitute an opportunity for us to re-evaluate our building practices and sustainability efforts so we can meet or exceed these increasingly stringent requirements.
Overall, Tri Pointe Homes is always looking for new and better ways to do business in a considerate, sustainable, and healthy way, as demonstrated by LivingSmart®, the company's comprehensive program involving the development, design, construction and operation of high-performing homes in both efficient and environmental ways; our participation in LEED®, ENERGY STAR® and Indoor airPLUS industry-wide certification programs; and our approach to land acquisition and land planning.
B&D: What's next for Tri Pointe Homes?
DB: First and foremost, we consider ourselves to be in the life-changing business, and that really goes both ways: for our customers and equally for our team members who make it all happen, putting our values and mission into action and delivering an outstanding experience, internally and externally. With that philosophy at the forefront, Tri Pointe Homes was honored to be named one of the 2023 Fortune 100 Best Companies to Work For®, named a Great Place to Work-Certified™ company in both 2021 and 2022 and named on several Great Place to Work® Best Workplaces lists in 2022. 
Market conditions have vastly improved relative to those in the last quarter of 2022, and following the first quarter of this year, we issued our projection for the full year of 2023 of a range of deliveries between 4,500 and 5,000 homes at an average sales price between $690,000 and $700,000. We remain optimistic about the industry's strong long-term fundamentals, and we are confident that Tri Pointe Homes is well-positioned to grow and succeed.